If you are looking for white sand beaches, great surfing spots, and amazing tramping locations then this blog is for you. It is all about the 20 New Zealand North Island activities that you shouldn't miss!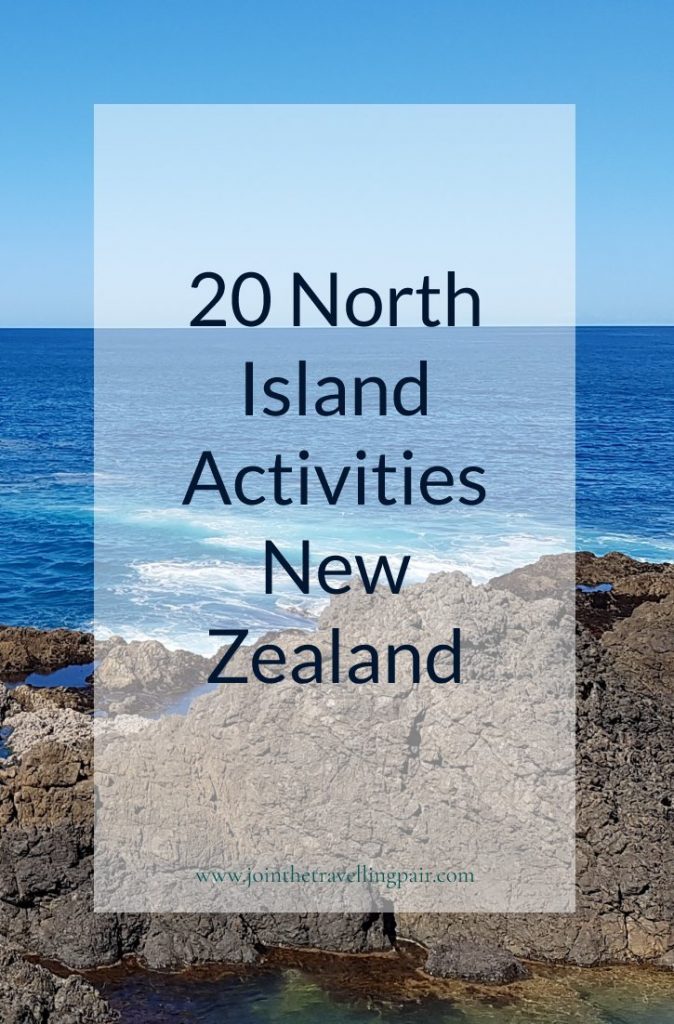 1. Dolphin Watching (Paihia, Bay of Islands)
Among the countless North Island activities that you shouldn't miss is getting up close and personal with the local marine wildlife. Meet the friendly resident dolphins at Paihia by going on a Dolphin Cruise. The cruise will take you in and around a thriving marine reserve, ensuring plenty of opportunities to see marine life, sea birds, and even some whales if you're lucky.
Company: Fullers Great Sights – Hole in the Rock Dolphin Cruise
Tour Price: $107 (Adult) $53.50 (Child)
The best time to go: CLICK HERE for more information.
Discounts: 25% OFF for up to 4 people for the "Hole in the Rock Dolphin Cruise" if you are an Entertainment Book member.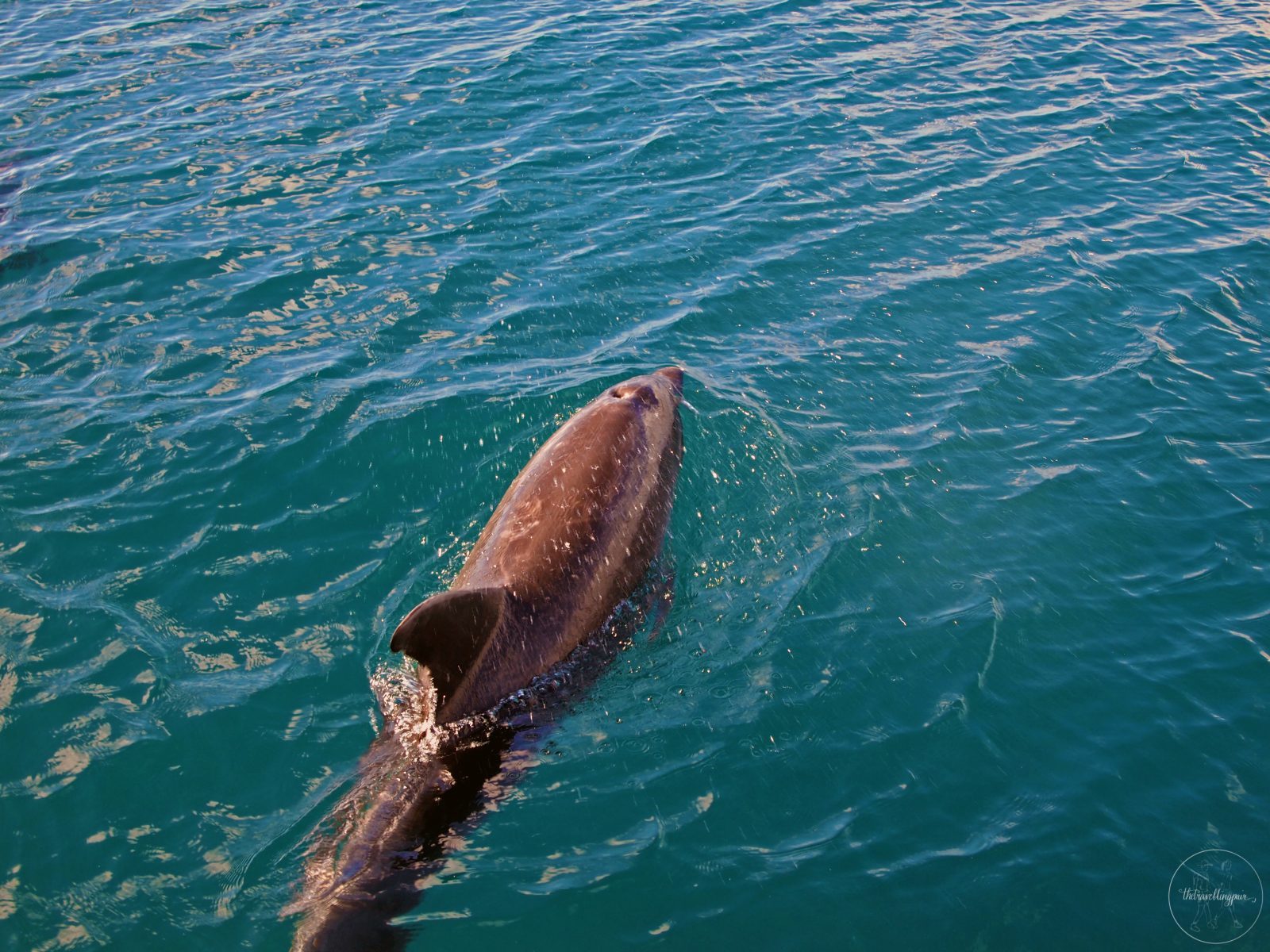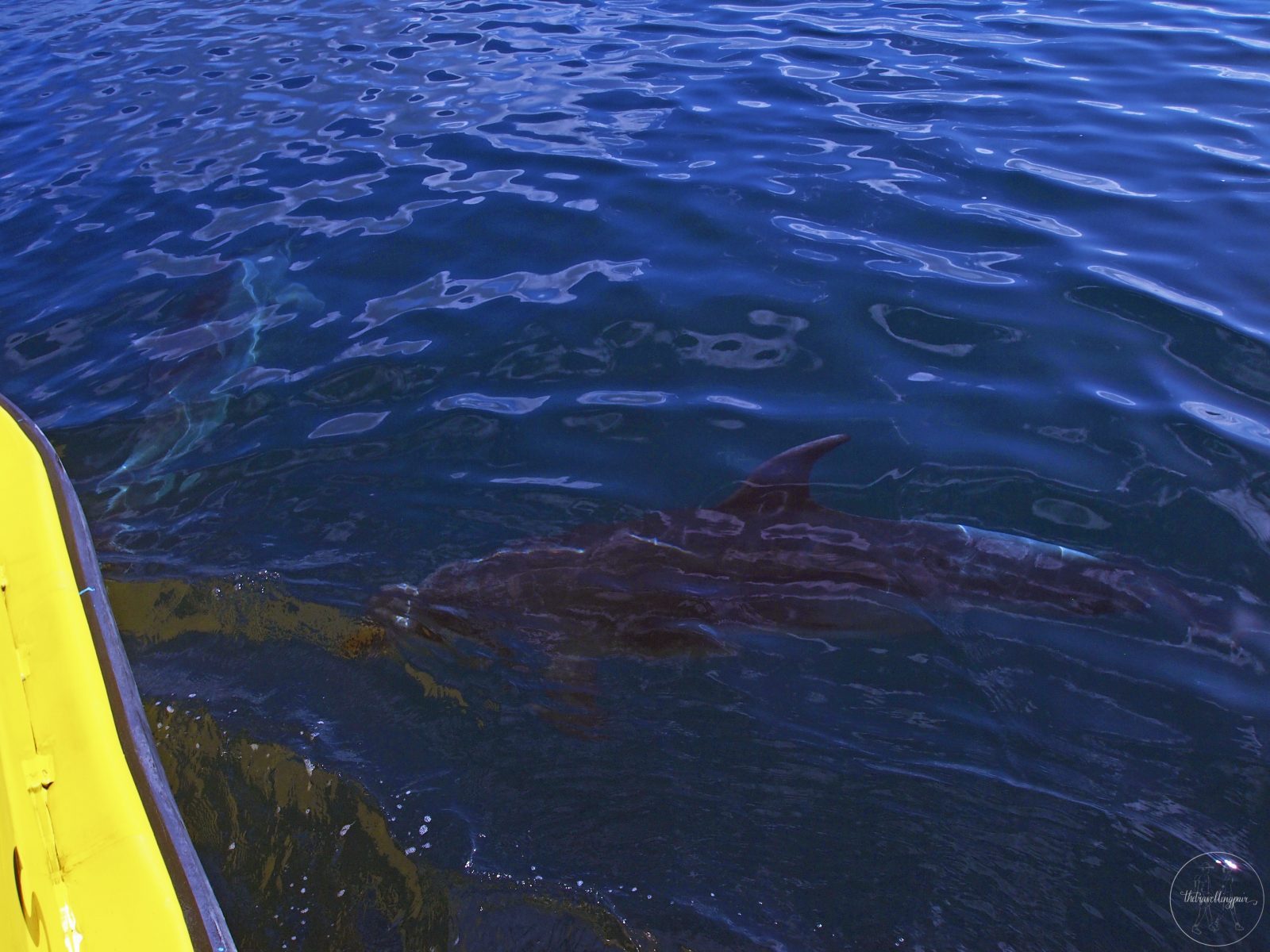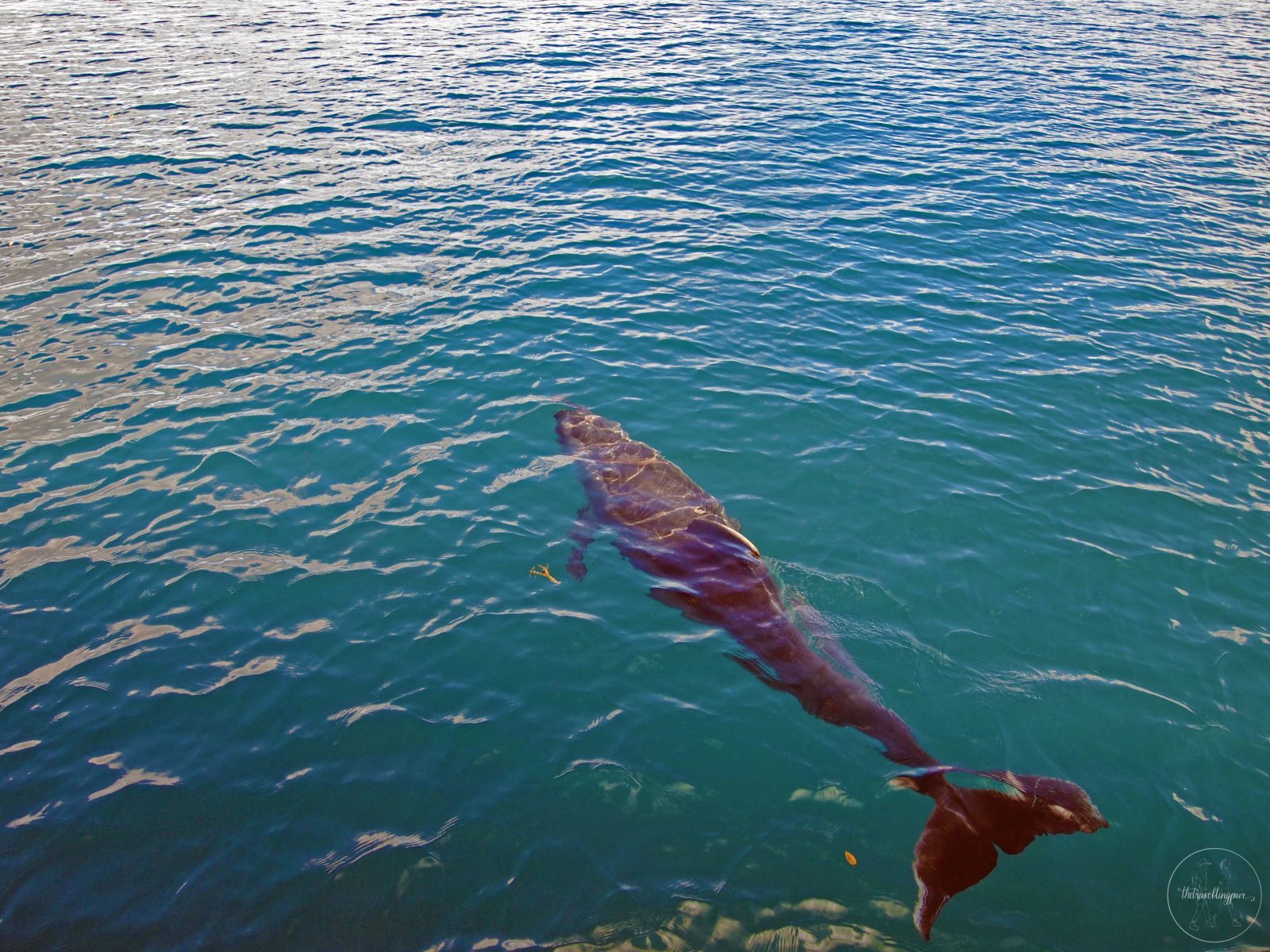 2. Hole in the Rock Cruise
For this activity, you will depart from either Paihia or Russel. The vessel will cruise around the Bay of Islands as it makes its way to Piercy Island where the "Hole in the Rock" is. You'll get a chance to meet the various wildlife that visit or live in the area, including the dolphins (as mentioned above). So you can actually do both activities in one cruise.
Company: Fullers Great Sights – Hole in the Rock Dolphin Cruise
Tour Price: $107 (Adult) $53.50 (Child)
Discounts: 25% OFF for up to 4 people for the "Hole in the Rock Dolphin Cruise" if you are an Entertainment Book member.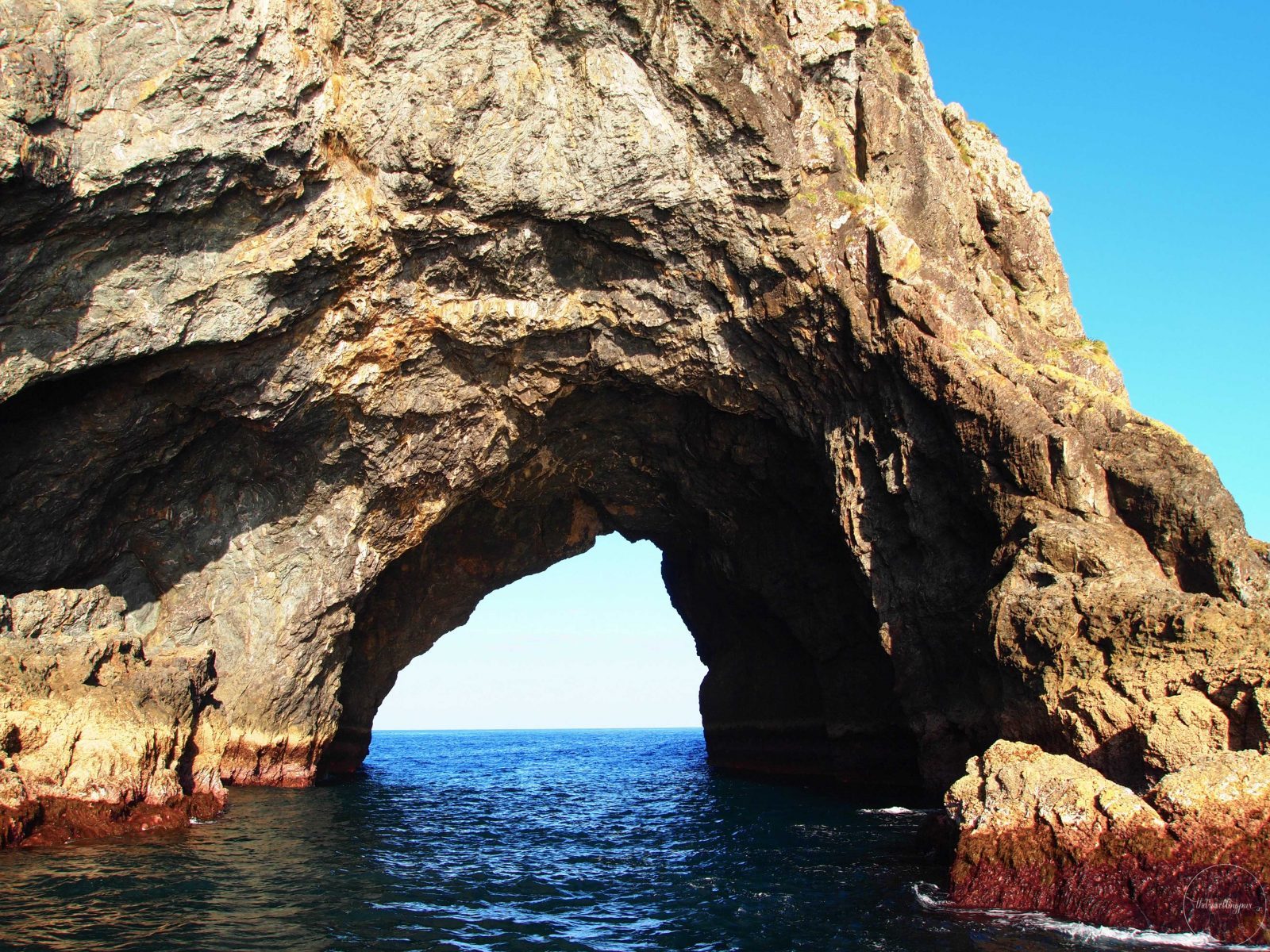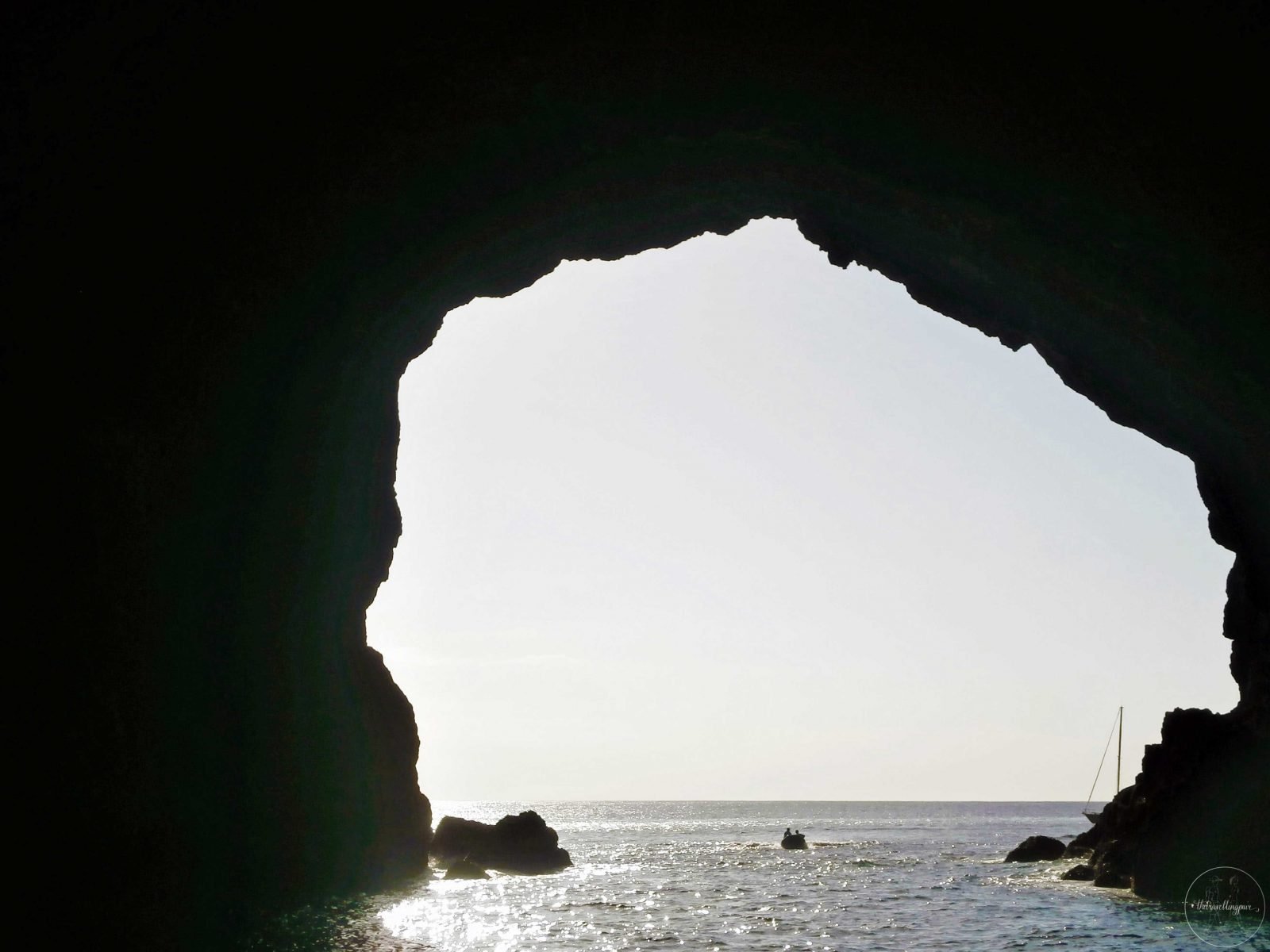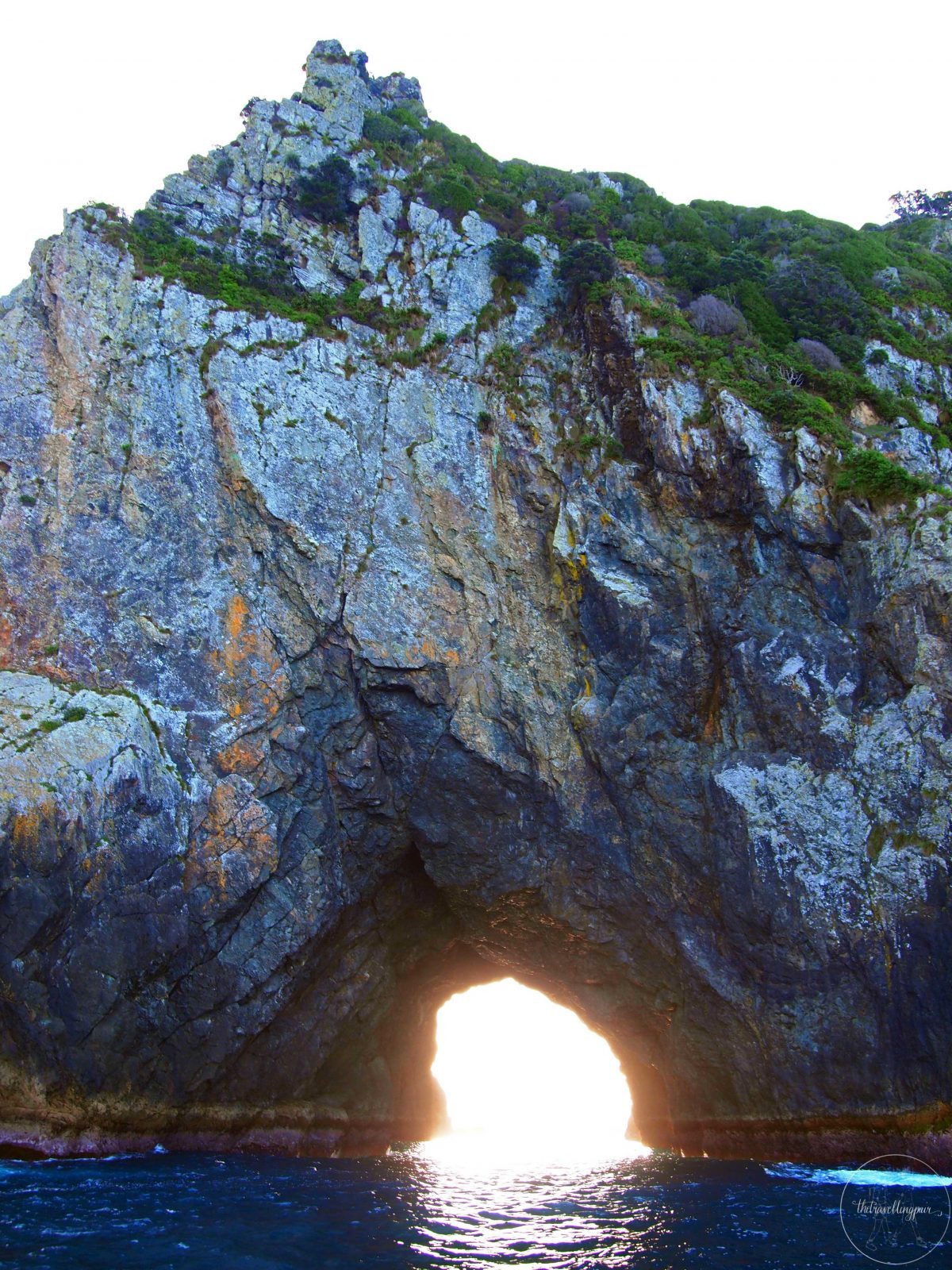 3. Parasailing in Paihia, Bay of Islands
Another North Island activity that you shouldn't miss while still in the Bay of Islands, is PARASAILING. If you're up for some adrenaline pumping fun while enjoying a bird's-eye view of the bay then this is for you.
This activity can be done in any season, just make sure you wear appropriate clothing, as it can be quite chilly up there, specially during winter.
Company: Flying Kiwi Parasail
Tour Price:
Single      $115 per person
Tandem  $95 per person
Triple      $95 per person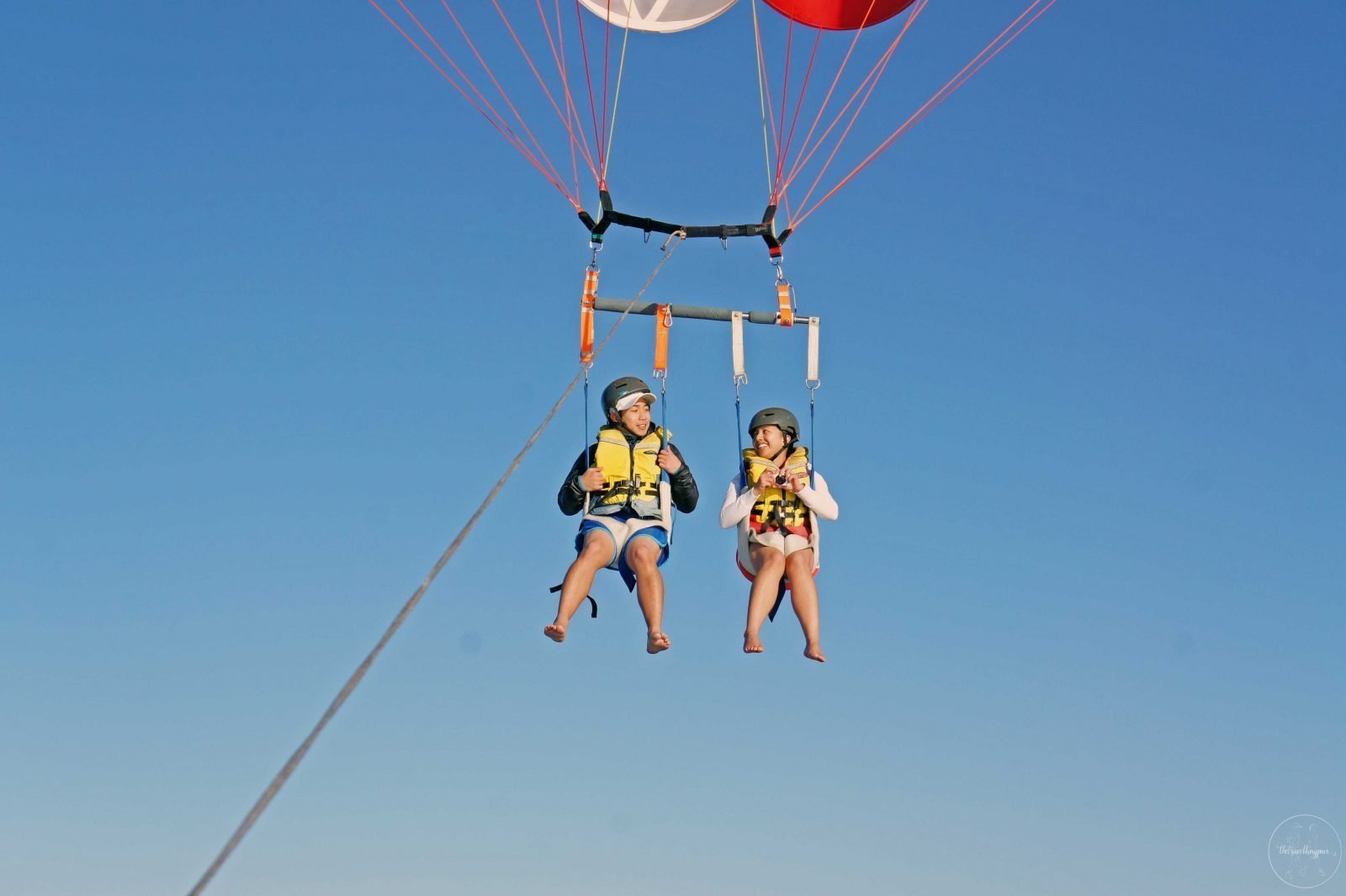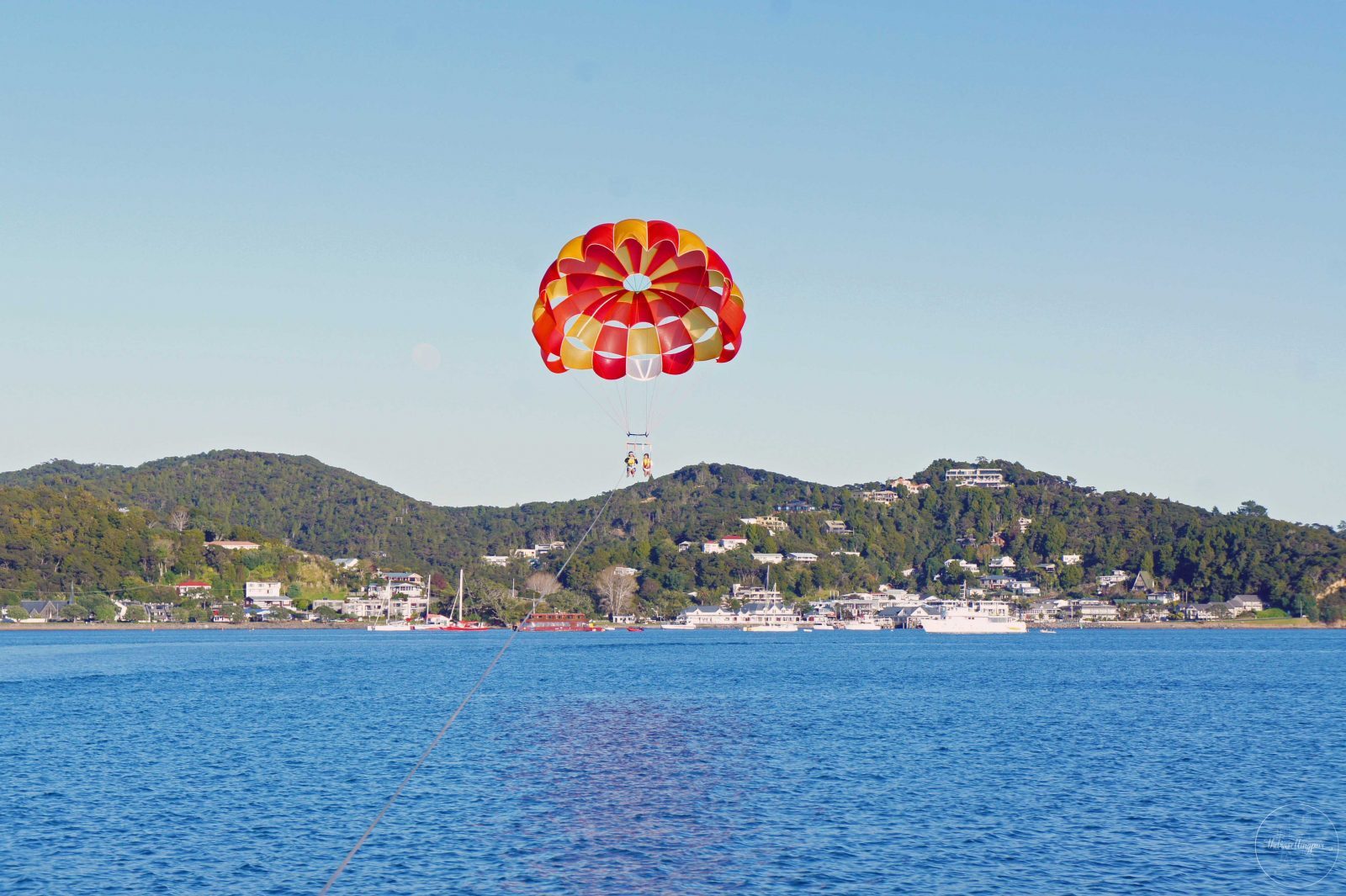 4. Kayaking (Haruru Falls, Waitangi)
If peacefully meandering around the river and mangrove forest sounds like fun, how about having the added excitement of kayaking under a waterfall? If this sounds like you then contact Bay of Islands Cruise and Kayak. It has been a few years since we've done this so make sure you contact the company (stated below) to ask for more information and updates on the activity.
Company: Bay of Islands Cruise and Kayak
Tour Price: $58 (Adult) $38 (Child)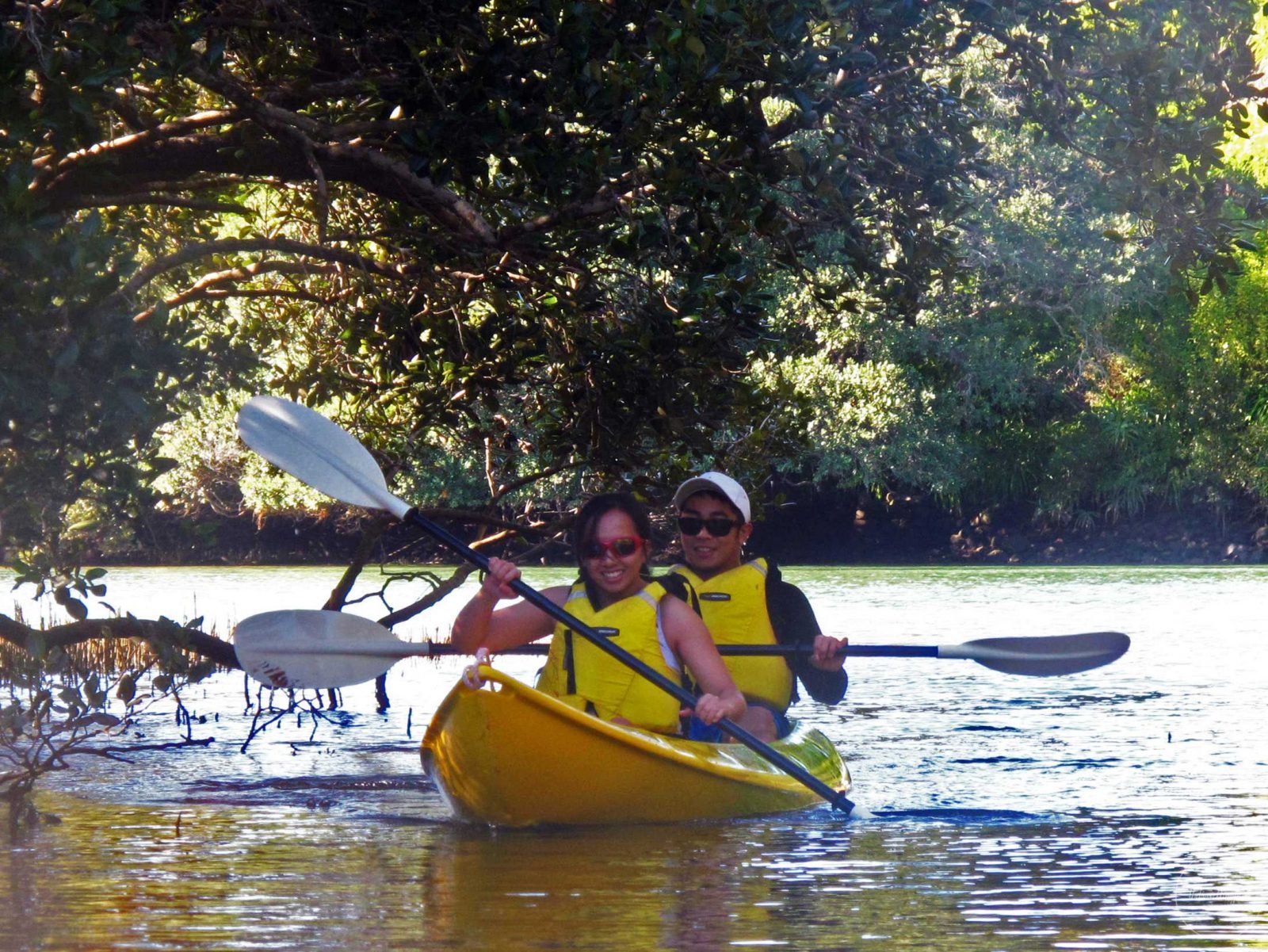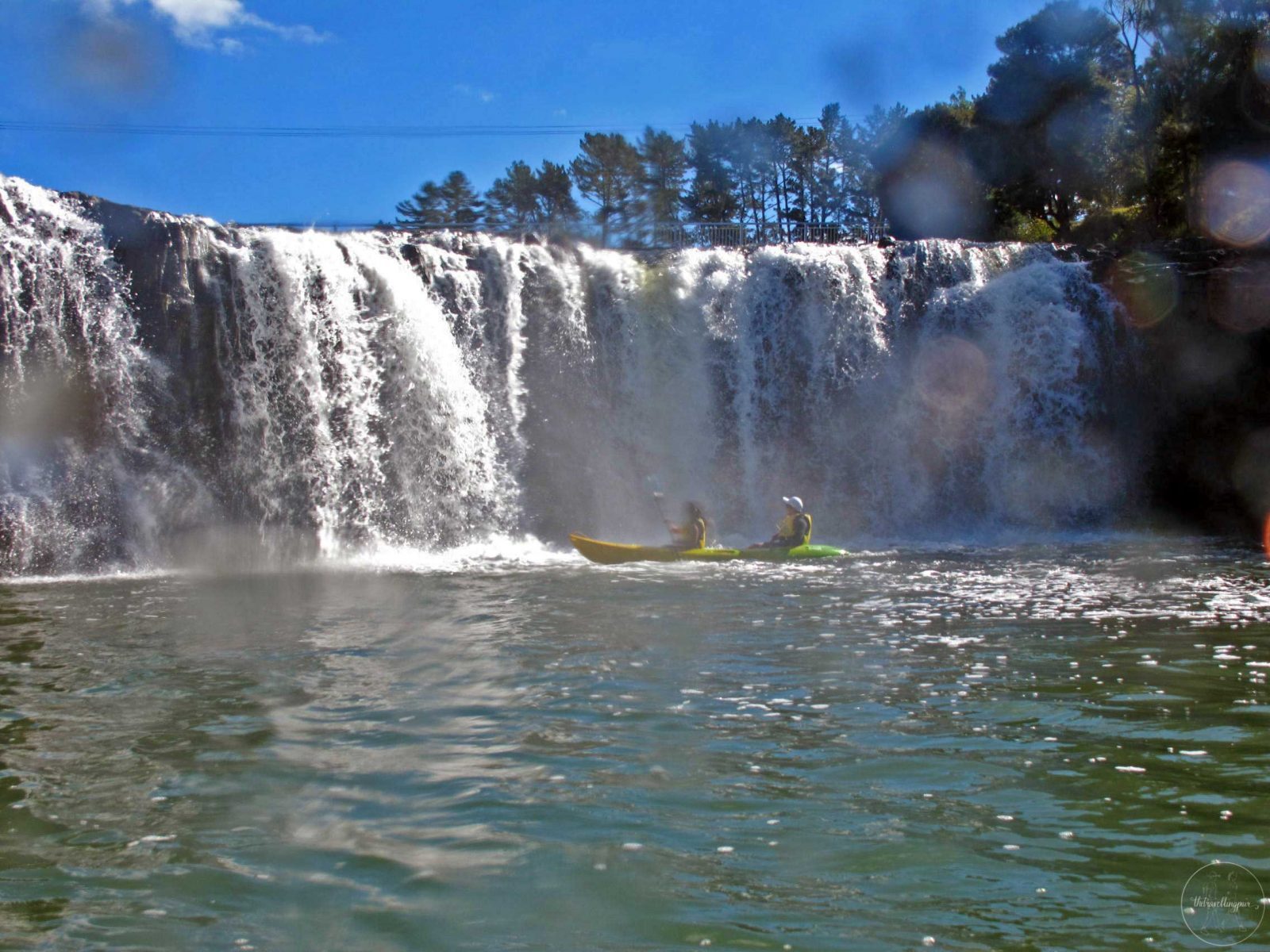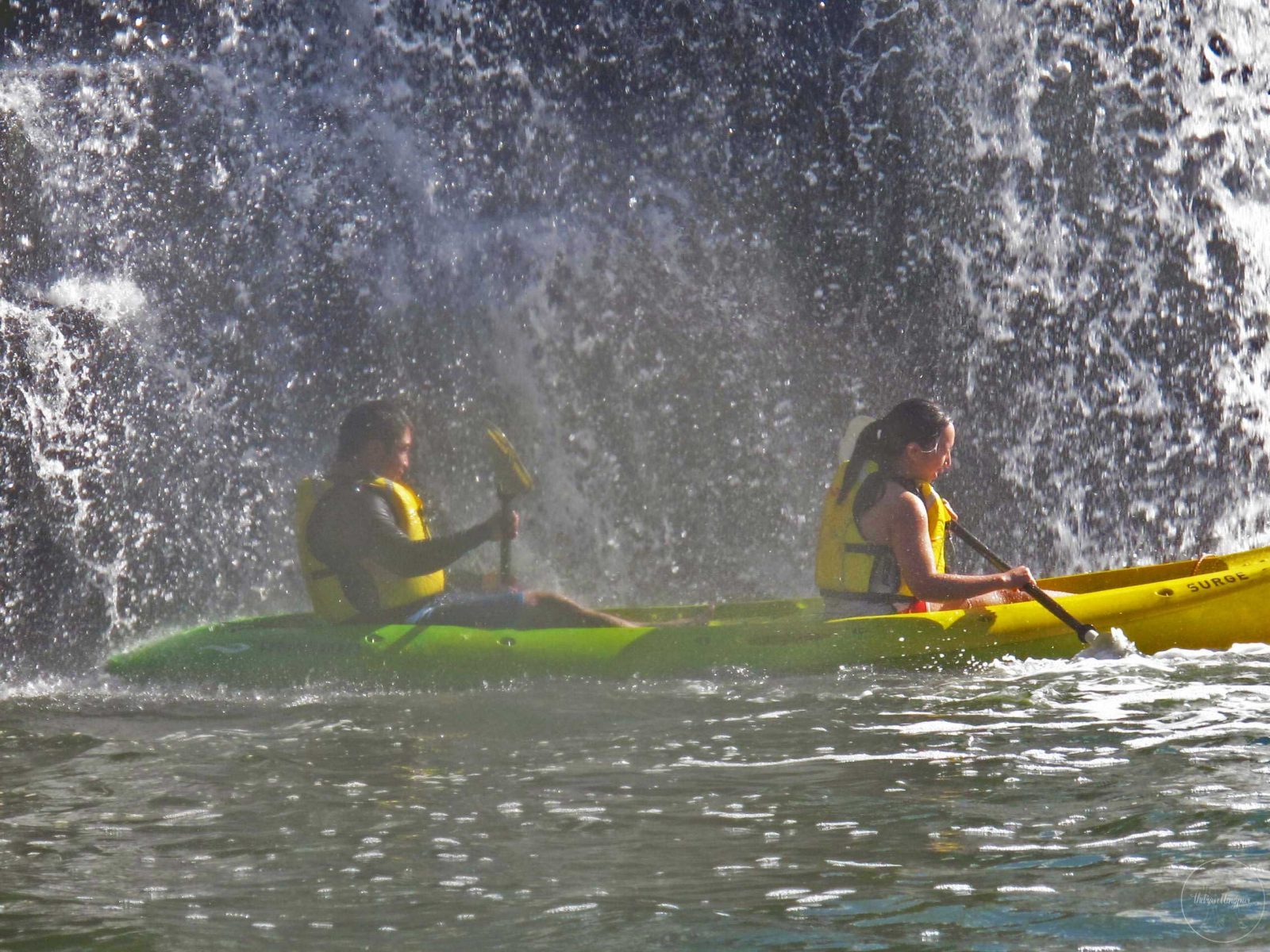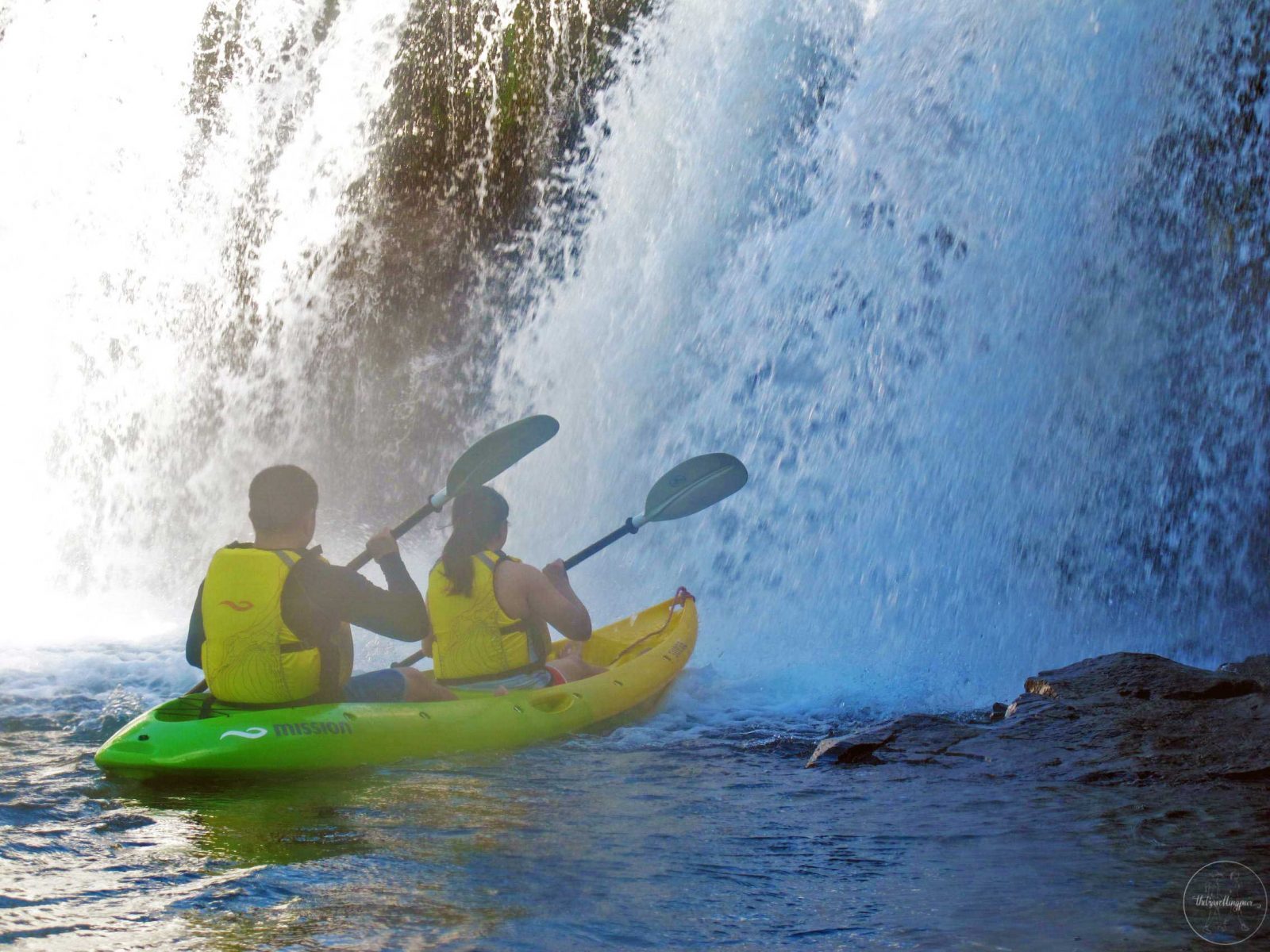 5. Watch the Sunset in the Historic Town of Russell, Bay of Islands
Russell is known as the first permanent settlement of the Europeans when they came to New Zealand. This place may be small, but it is rich in character and history, and not to mention, some very good eats! This is why we keep coming back to this quaint town.
Apart from experiencing an epic sunset, make sure to visit Sally's Restaurant (they serve the best seafood chowder!) and Newport Chocolates (try their rich cup of hot chocolate).
For information on how to get from Russell to Paihia on-board a ferry, click here.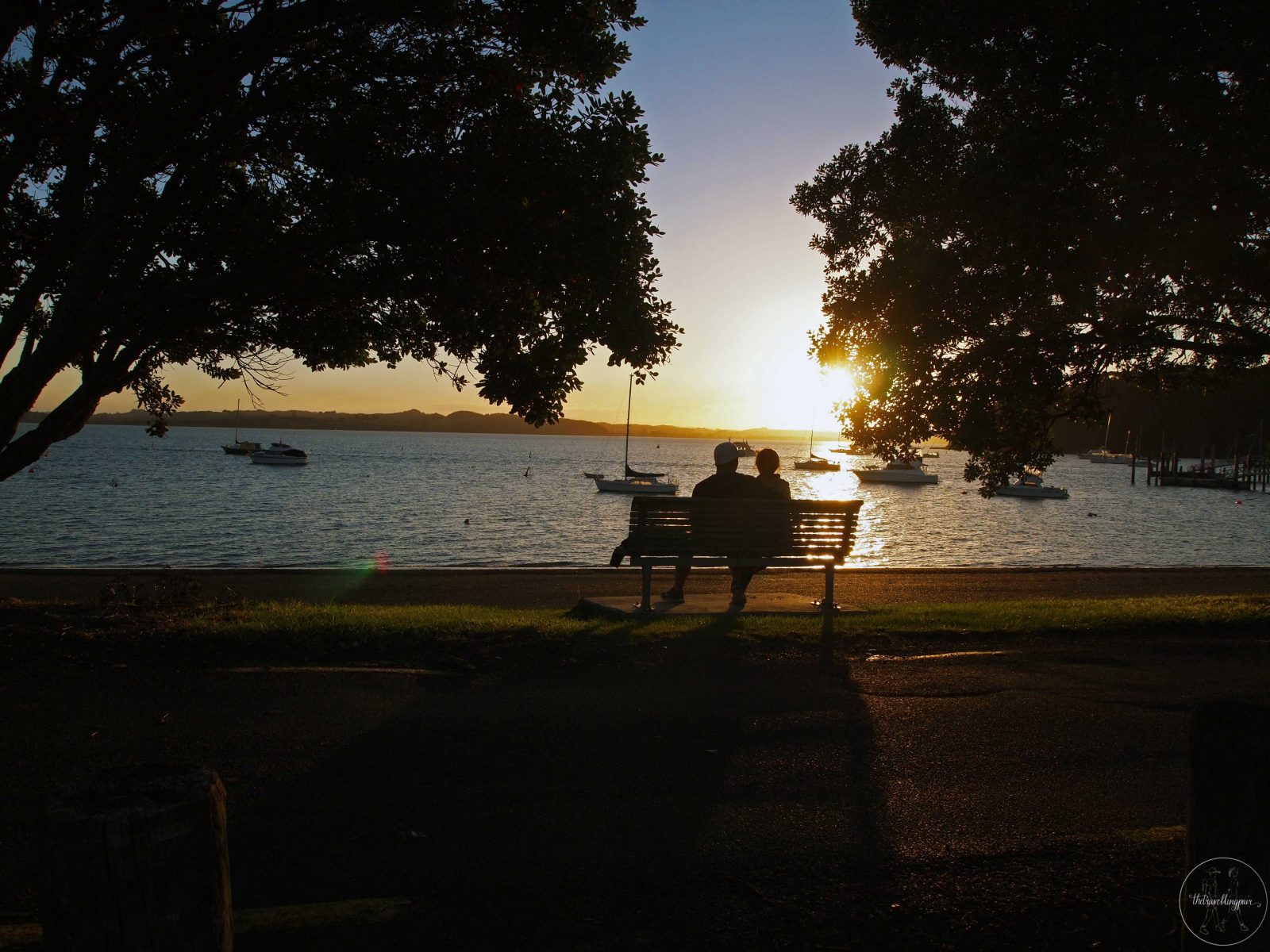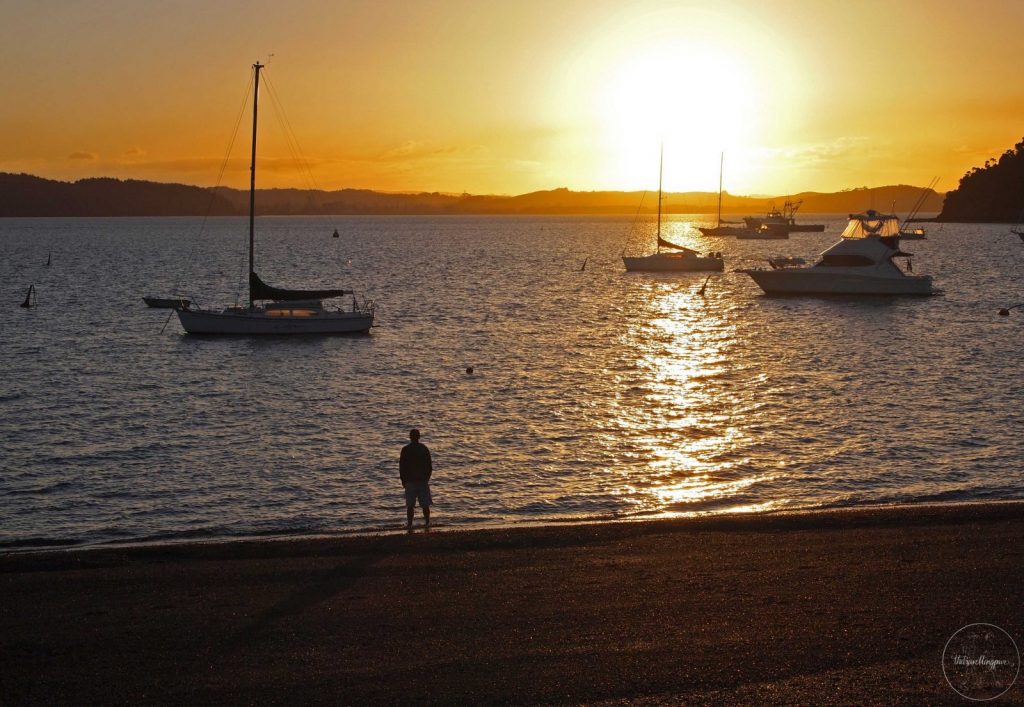 6. Cruise, Snorkel, and Swim around the Poor Knights Islands
Among the 20 North Island activities you shouldn't miss, this one is our personal favorite. The aptly named PERFECT DAY cruise will take you on a guided tour around the Poor Knight's Islands, showcasing wildlife and stunning sea caves. Then the boat will anchor at a sheltered spot where you can kayak, snorkel, and swim among countless fish and corals. Jacques Cousteau himself, named this spot as one of his top 10 dive spots in the world. This is a full day activity, so make sure to clear your schedule!
Company: Perfect Day Ocean Cruise
Tour Price:
Adult                                   $199
Child (15 y/o and below) $99
This is quite a pricey activity but it sure is worth every cent. Plus, everything (food, drinks, wet suits, snorkeling gear, and the use of kayaks and SUP boards) is included!
7. Skydiving in Kerikeri, Bay of Islands
Whether it's your first, second, or nth time, go ahead and give the Skydive Bay of Islands a try. Not only will you satisfy your inner adrenaline junkie, you'll also experience the unique and breathtaking views of the Bay of Islands. And the amazing crew at Skydive Bay of Islands will make that experience that much sweeter.
Company: Skydive Bay of Islands
Activity Price: CLICK HERE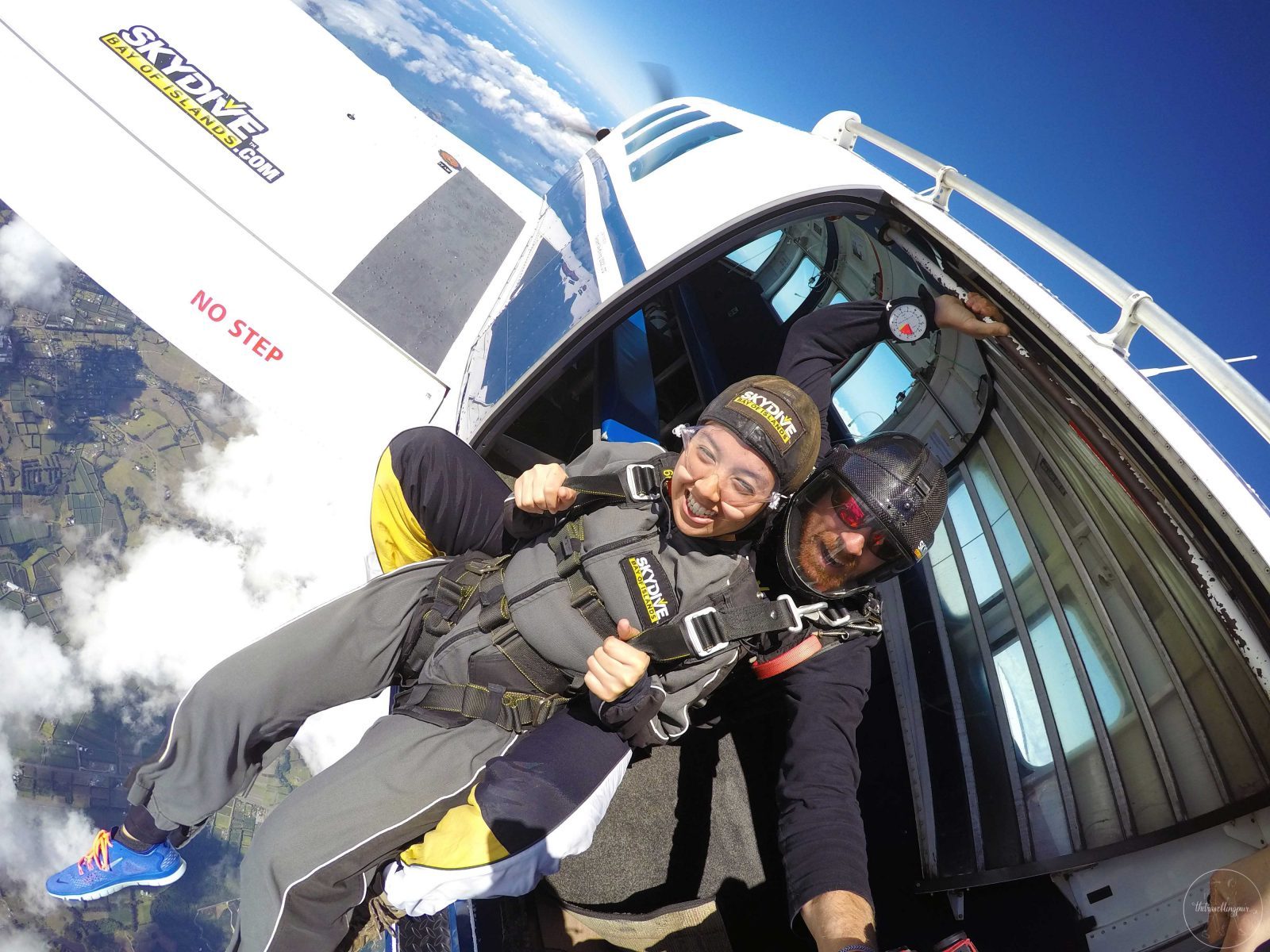 8. Sea Kayaking in Northland
This next activity is probably the least known in our top 20 North Island activities you shouldn't miss. A true hidden gem, this activity has very limited spots and is quite weather dependent. The adventure begins with a short drive through a narrow, winding, and unpaved road to Richard, the host's, house in Kaeo.
From there, you can either walk or ride his tractor down to a secluded beach. Then you start the actual kayaking trip. This is a very intimate and personalized kayak tour where you'll get to see and visit spots that you'll rarely have access to when going with big tour companies.
Read our Google review about this trip here.
Company: Northland Sea Kayaking
Tour Price:
Half Day Trips $90 per person
Full Day Trips  $115 per person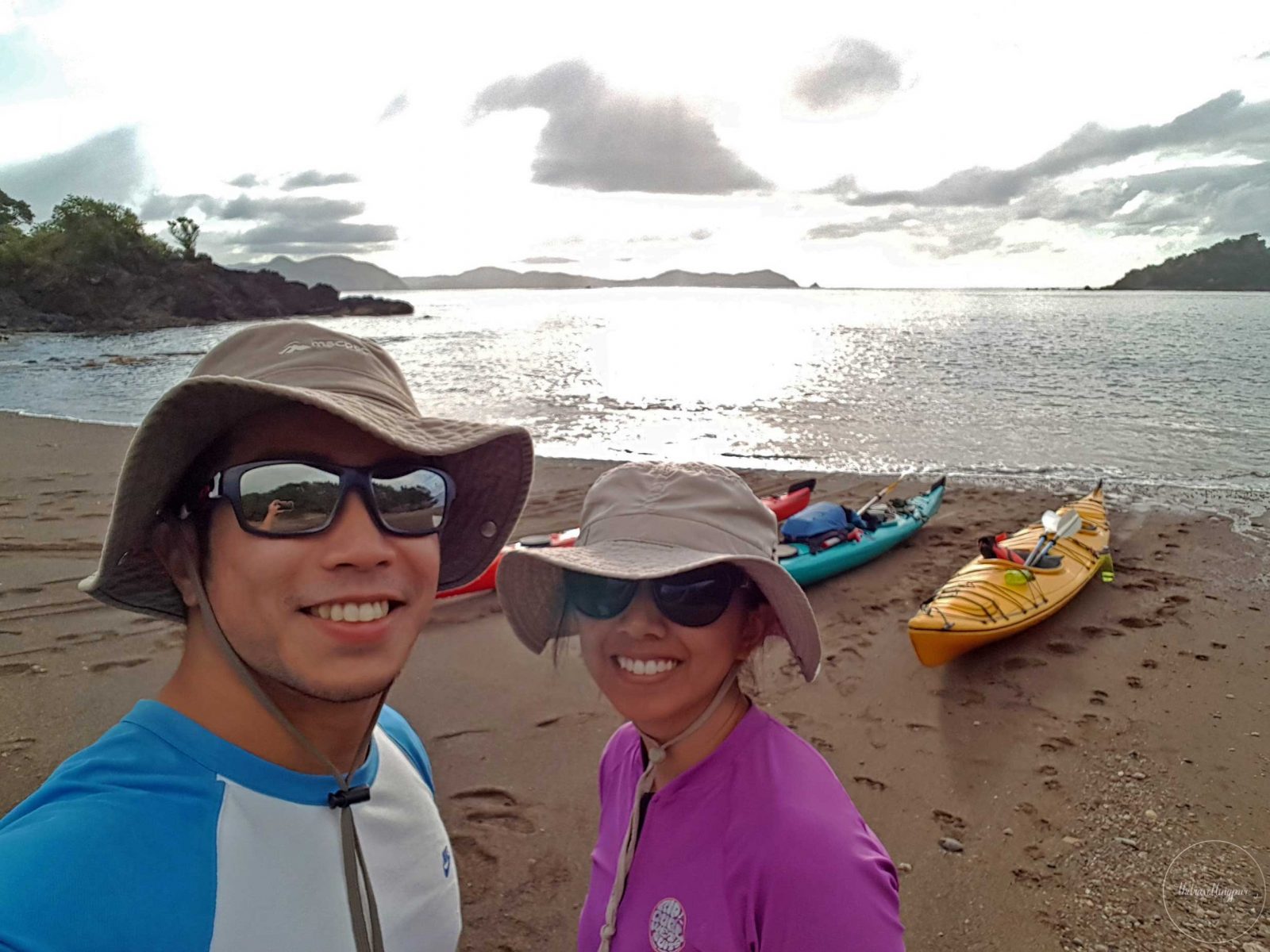 Still smiling after a full day of paddling.
The tractor that will take you to the beach.
9. Surfing at Sandy Bay, Tutukaka Coast
FREE if you have your own surf board.
If you'd like to rent a board, you can contact Tutukaka Surf. You can pick up the board at their shop or at Sandy Bay, just let them know of your preference beforehand.
Tutukaka Surf also offers surfing lessons. Based on our experience, it is definitely something worth doing, especially if it's your first time. Safety First!
10. Hike, Lounge, Swim, and Watch the Sunset at Matapouri Bay and Whale Bay, Tutukaka Coast
Tutukaka Coast is our go-to location if we just want to disconnect, unwind, and simply enjoy the ocean. The place is dotted with pristine beaches and swimming holes; Whale Bay and Matapouri Bay are just some of these places. And the best thing about this activity is it's FREE! Just bring your own food, water, a towel, swimming gear, and a change of clothes.
Also remember to always clean up after yourself and leave nothing but footprints. 😎
11. Swim in the Mermaid Pools (Matapouri, Tutukaka Coast)
One of the most popular spots in our top 20 North Island activities you shouldn't miss is Matapouri's Mermaid Pools. Also located in Tutukaka, these tide pools are surely Instagram worthy. Unfortunately, that means you may have to share the spot with a few others, so it might be worth visiting these pools during the off peak season or very early in the morning. This is another FREE activity.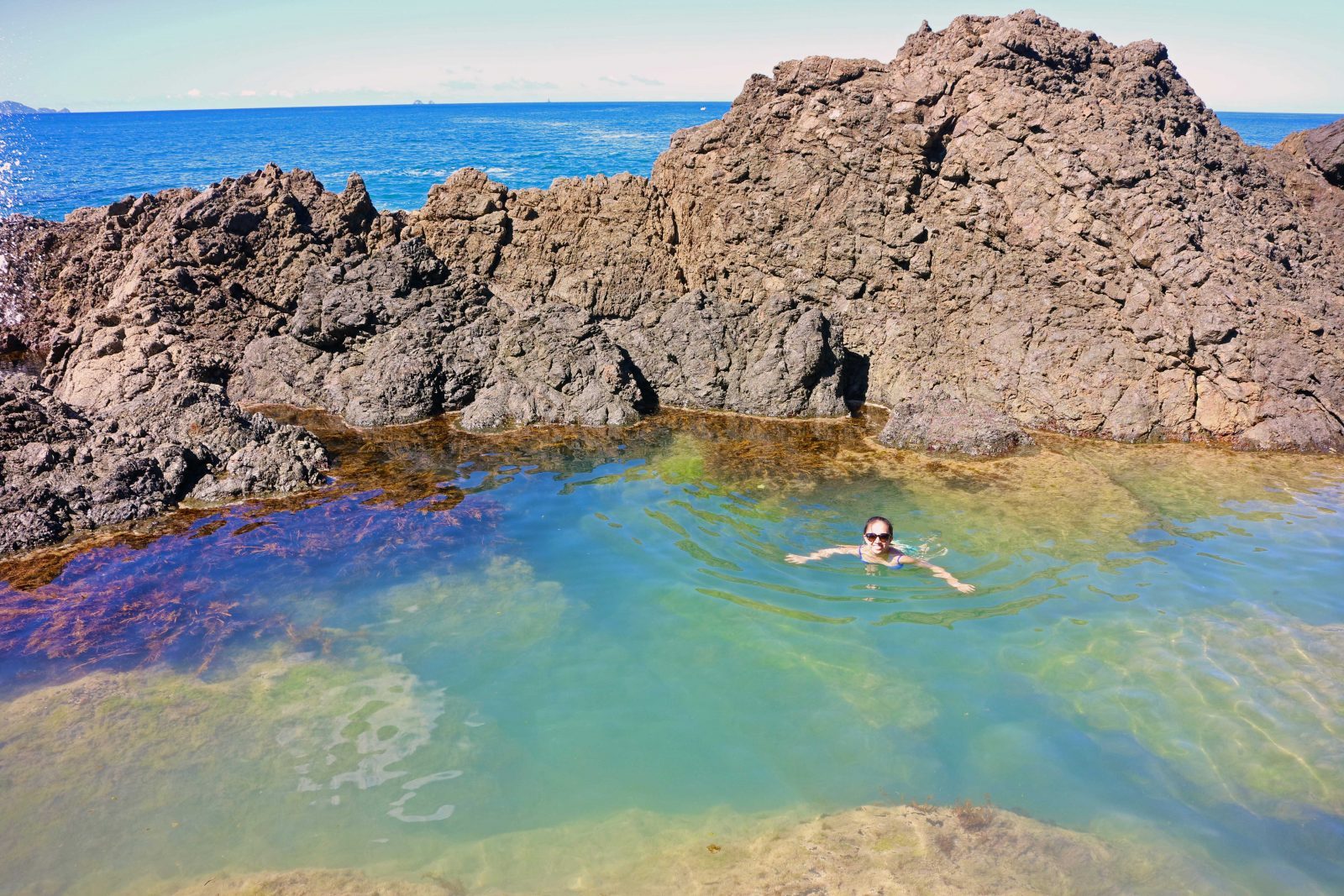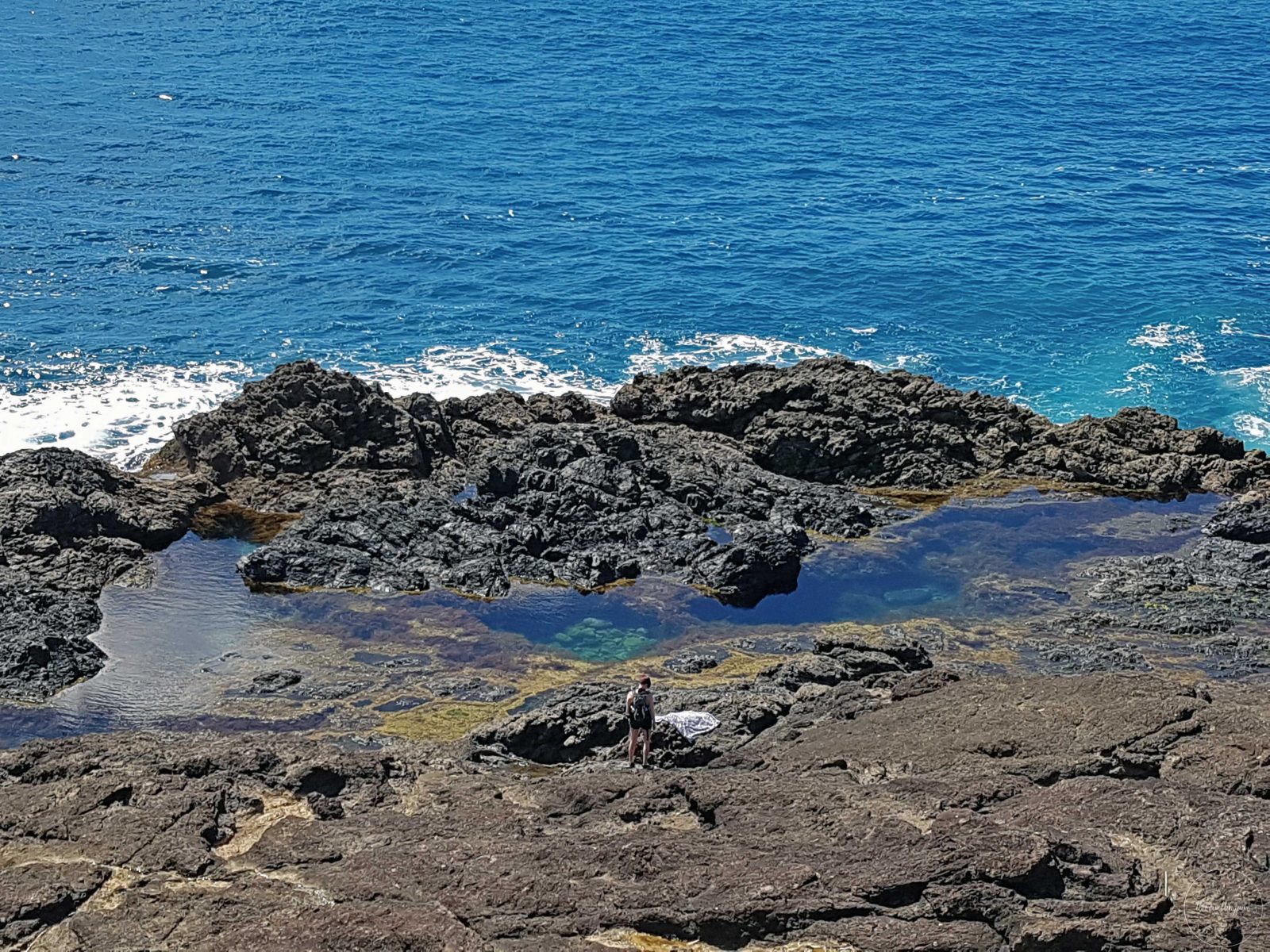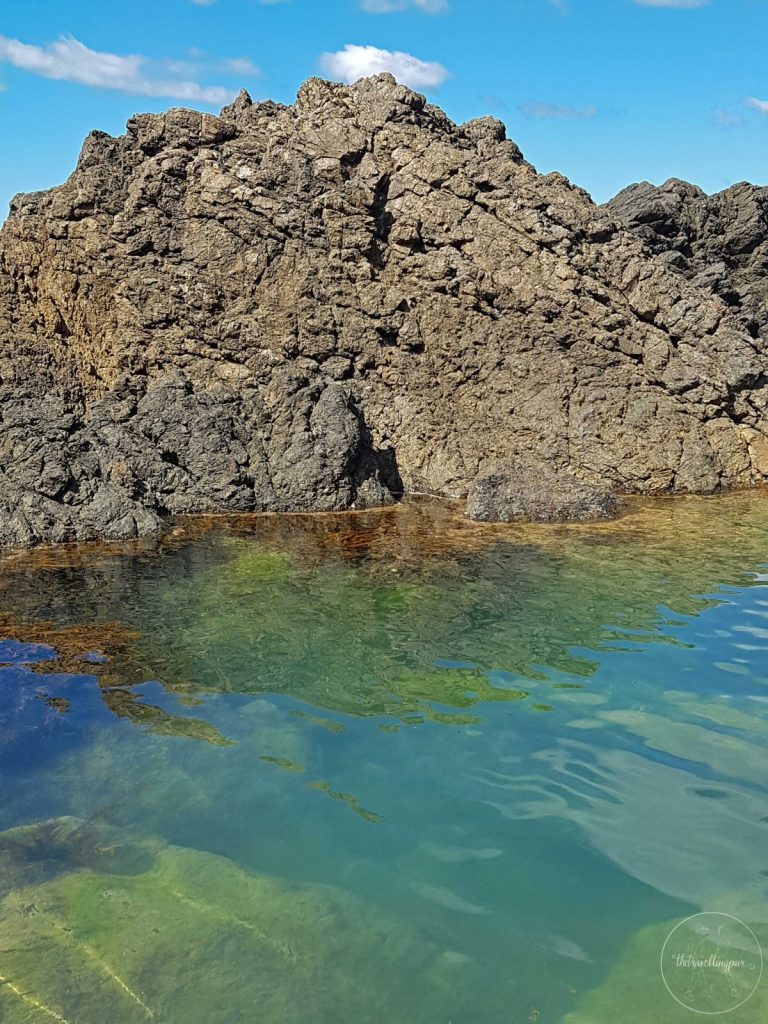 12. Explore the Tidal Pools in Pebbly Bay
Pebbly Bay, in our opinion, is one of the least visited beaches in Tutukaka Coast which makes it a perfect spot for those wanting to enjoy their own quiet and secluded piece of the ocean. It is tucked away on the north east corner of Matapouri. You will easily miss it unless you hike from Whale Bay to Matapouri or vice versa. During low tide, you'll get the chance to explore several tidal pools home to many small marine critters. Make sure to bring your reef walkers and watch your step as the place is also home to many local sea urchins.
13. Visit Whangarei Falls
Another free activity is the Whangarei Falls walk. It is a fairly easy and short walk, just make sure to bring comfortable footwear and lots of sunscreen.
14. Cruise on a Glass Bottom Boat at Goat Island, Leigh
Apart from the Glass Bottom Boat cruise, you can also swim and snorkel around the island. Because it is a protected marine reserve, you will surely see a rich marine environment, and even the odd sting ray if you're lucky.
Company: Glass Bottom Boat Tours
Tour Price:
Adult                                                                     $35
Child (3-15 y/o must be with a paying adult) $15
15. Crabbing at Marsden Point
Crabbing at Marsden Point is one of the many North Island activities that you shouldn't miss. And you can do it for FREE! The only catch is you have to bring your own trap, bait, and a container for your catch. There is a daily limit of 50 crabs per person for those doing it for recreational purposes. So make sure that you only keep what you can consume!
⚠️ Important: Bring a tent, sunscreen, and lots of water!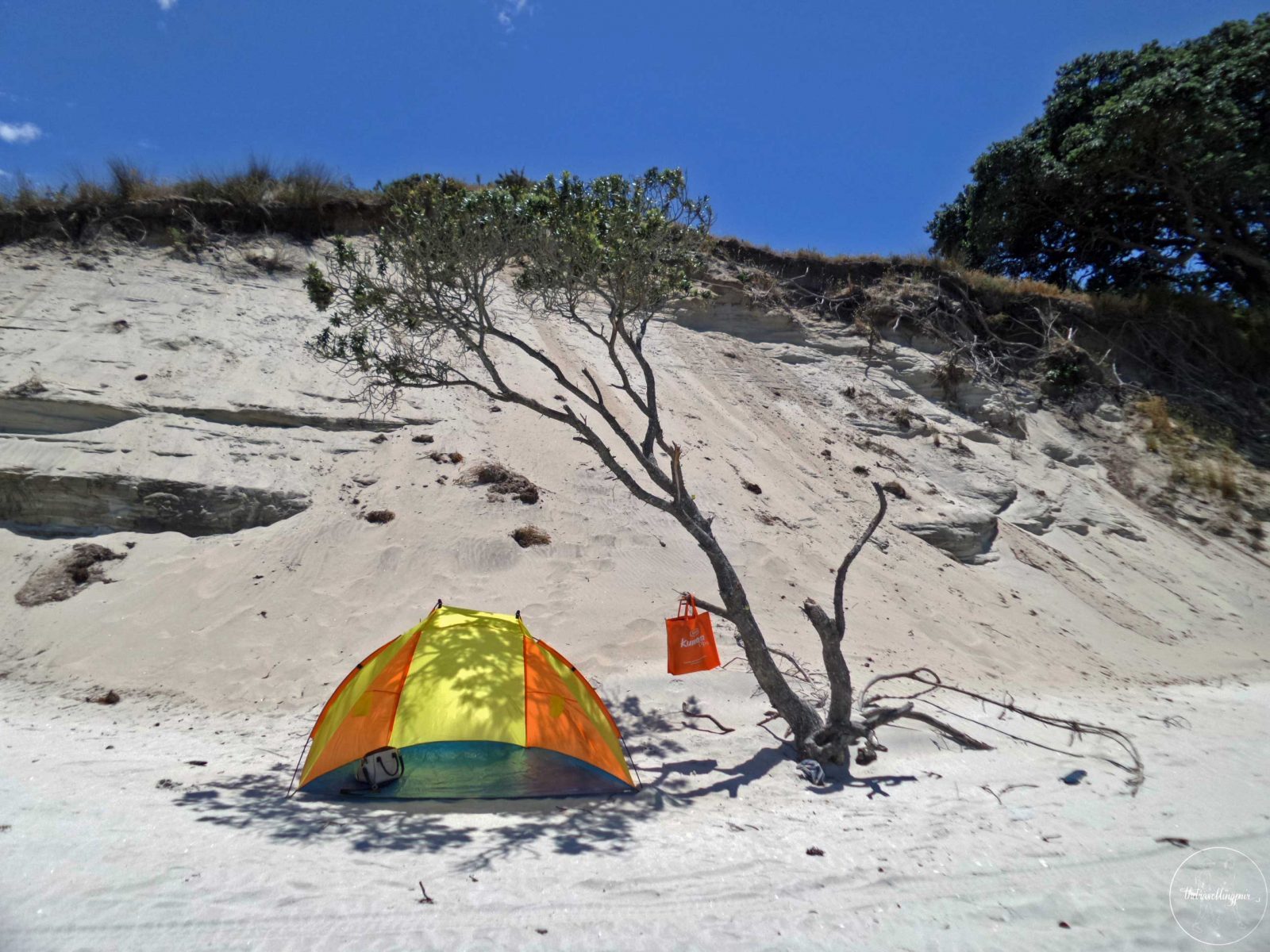 16. Visit the weekend markets in Matakana
The Saturday Farmers' Market at Matakana is probably the main reason why we visit Matakana. You get to taste and purchase food made from the freshest ingredients. The fresh oysters are definitely our favorite!
Entry is FREE!
17. Cheese Tasting at Puhoi Valley Cafe and Cheese Shop
18. Relax at Waiwera Thermal Resort- Permanently Closed
Waiwera Thermal Resort has a variety of dipping and swimming pools that everyone can enjoy, they've even got a movie pool that you could lounge in. The water in each pool also come in different temperatures, so you can find the perfect one for you.
The resort is currently closed for renovations. Visit their website for updates regarding their re-opening date.
Entry price:
Adult                            $24
Child (5-15 y/o)          $12.80
Preschool (0-4 y/o)   $8.00
19. Wine and Dine at Ascension Wine Estate
3 words; wine
, cheese
, and meat
. 
Location: 480 Matakana Rd, Matakana
20. Tramping at Long Bay Regional Park, Auckland
If you want to escape the hustle and bustle of the city, head to  Long Bay Regional Park. It's a 30-minute drive from the CBD. This is an activity that we often do just because we don't have to travel too far. The path offers a good workout and the cliffs offer a great vantage point to observe pods of dolphins and orca hunting along the shoreline. 🐬🐋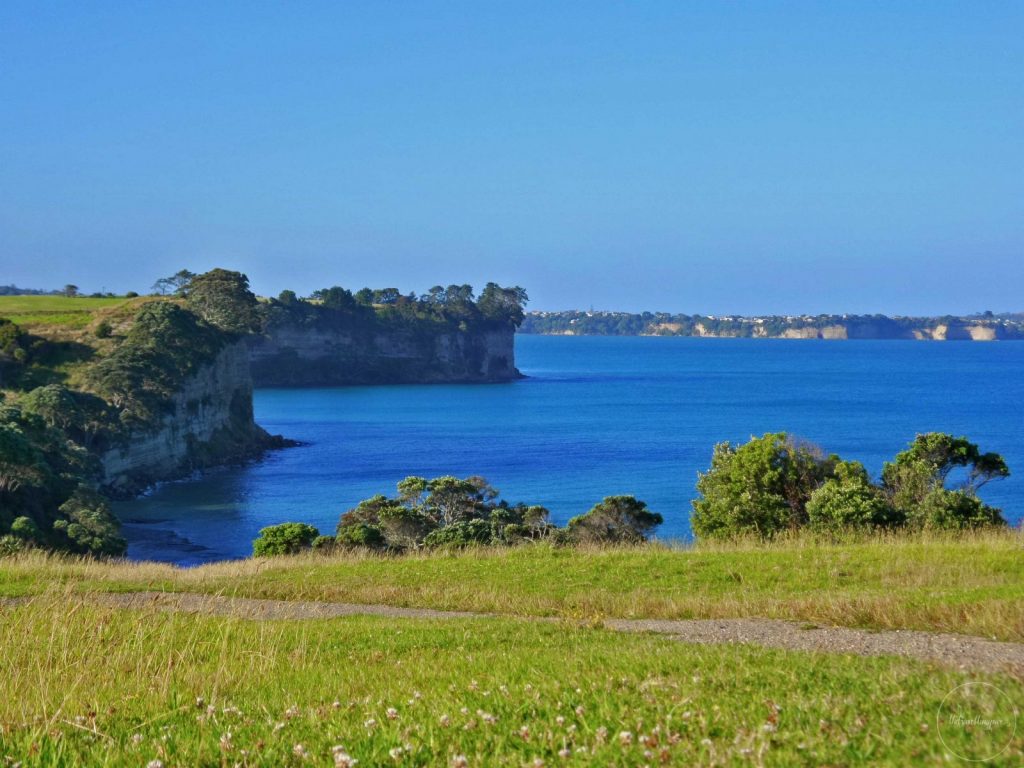 There are so many more North Island activities you shouldn't miss. The 20 options listed here are mostly found on the north eastern side, it doesn't even cover the west and the far north! So imagine all the other activities that you can see and do.
Also, a disclaimer, ALL the aforementioned options are the ones that we've done and experienced. 
 🚗