This post has been condensed on December 30, 2018.
This Queenstown itinerary includes a trip to Milford Sound via Te Anau. This blog contains a sample itinerary as well as the costs involved.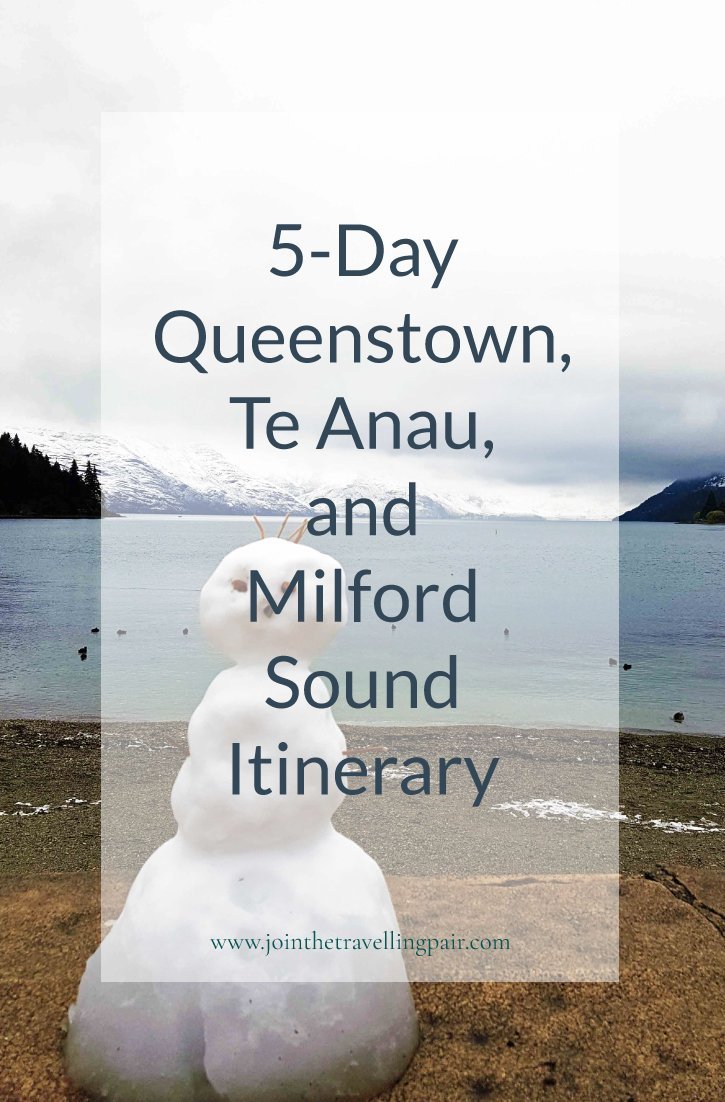 Milford Sound, Te Anau, and Queenstown Itinerary
Day 1

– Air New Zealand Covered Parking for 5 days
* A free shuttle is provided by Air New Zealand Parking to and from the airport.
– Departure from Auckland to Queenstown via Air New Zealand:
Airfare for 2 pax, rountrip, with travel insurance.
– Arrival in Queenstown.
– Connectabus to the town centre.
– Breakfast at the mall food court, we had McDonald's & Teriyaki Chicken Don
– We tried to explore some of the shops while waiting for our bus to Te Anau.
– Coffee & hot chocolate at Movenpick.
– Tracknet Bus to Te Anau.
– Fiordland Hotel and Motel Overnight stay.
Contact Person: Marichelle
Address: 91 Luxmore Drive, Te Anau
Phone: +64 3 249 7511
* A free shuttle is also provided for guests wanting to go to the lakefront and back to the hotel.
– Dinner at The Ranch
Day 2
– Breakfast at the Sandfly Cafe
– Te Anau Trout Observatory (bring $2 coins to be able to enter).
– Snack at the Sandfly Cafe
– Real Journeys Coach + Milford Mariner Overnight Cruise @ Milford Sound.
* Price is inclusive of accommodations (Double Bed Room), buffet dinner and breakfast, water activities, flowing hot drinks.
– Drinks at the ship's bar
Day 3
– Souvenir photos by Magic Memories.
– Milford Sound Lodge Accommodations (Double Room).
– Coffee break at The Blue Duck Cafe
– Southern Discoveries Encounter Cruise + Underwater Observatory. We purchased this deal from a fundraising auction on TradeMe.
– Dinner at The Blue Duck Bar
Day 4
– Muffins and Coffee at Milford Sound Lodge
– Real Journeys Coach to Queenstown.
– Lunch at Miles Better Pies
* A must-try when you head to Te Anau during Spring and Summer.
– Arrival at Goldridge Resort (Courtyard Double Room).
– Connectabus from the resort to the town centre.
– Cake and tea at Patagonia Cafe
– Darkride Queenstown. *with discount voucher which you can get from The Station.
Address: 1/7 Earl Street Queenstown.
– Dinner at the Fish & Chips shack (We don't recall what it's called)
– Cold beer at the lakefront
– Free shuttle back to the resort
– Spa & Sauna at the resort
Day 5
– Doughnuts at Fergbakery just beside Fergburger.
– Shotover Jet + Scenic Heli Flight (with Remarkables landing).
* Take note that when booking this tour, the Remarkables landing is not possible at all times because of the weather. So be prepared to just enjoy the flight around Queenstown.
– Shotover Jet souvenir photos with DVD.
– Fudge from The Remarkable Sweet Shop
– Connectabus to the hotel and to the airport.
– Flight back to Auckland.
Milford Sound, Te Anau, and Queenstown Breakdown of Costs
It is a small, busy town which is known as one of the top tourist destinations in New Zealand.
It being our final stop before flying back to Auckland, we decided to try and explore the different nooks and crannies of the locale. And since we only had less than 24 hours to spare we just dropped our bags at the Goldridge Resort, hailed a Connectabus, and the adventure began.
The waterfront, which is definitely one of Queenstown's most iconic landmarks, is a bustling hub of restaurants, bars, hotels, and gardens cradled by the crystal clear waters of lake Wakatipu and the snow-capped peaks of the surrounding hills.
The XD Dark Ride, is an interactive motion ride, which is not for the faint-hearted. If you cannot fathom the chilly breeze circulating Queenstown, you can always try this indoor activity.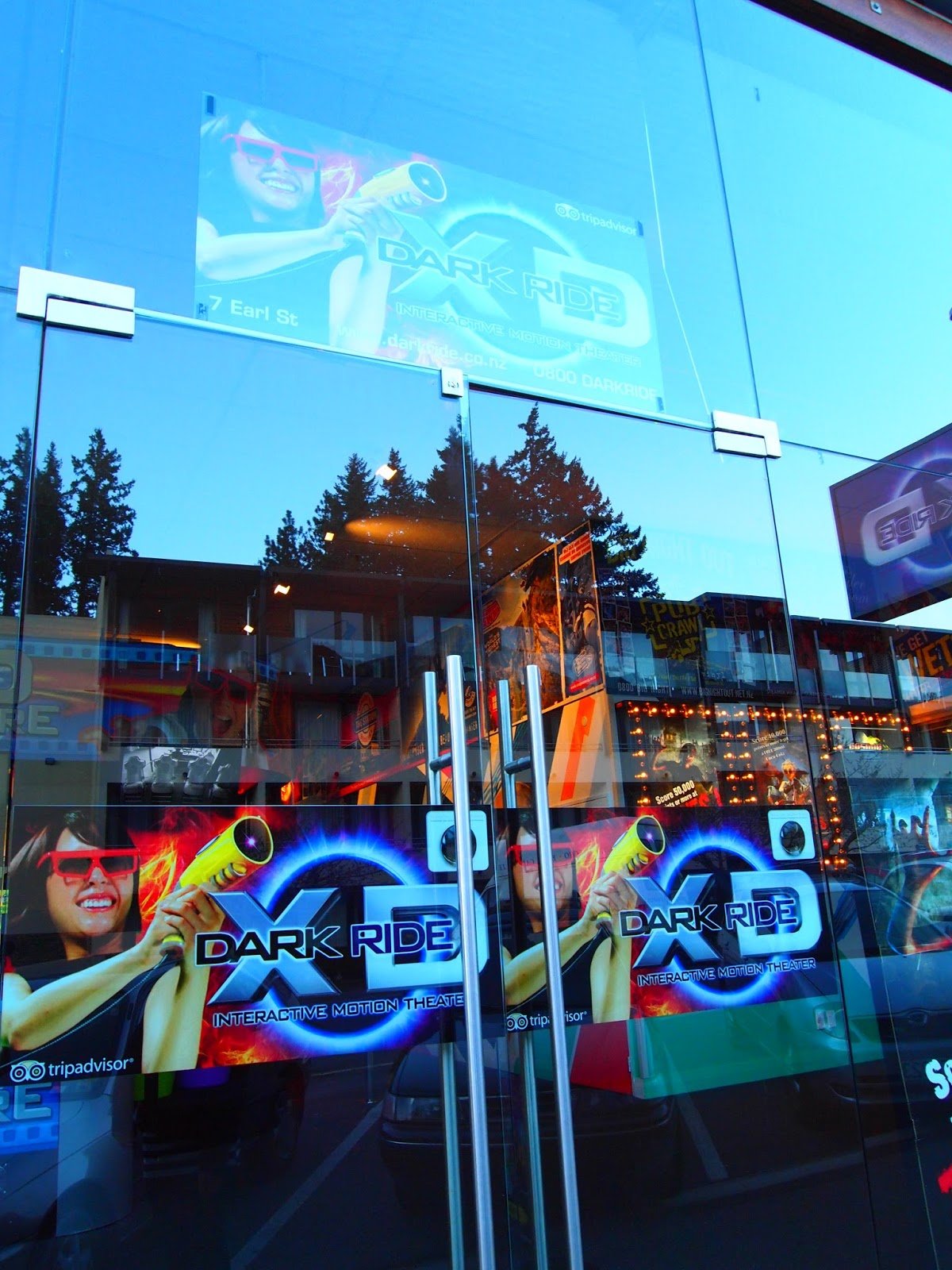 A scenic ride is an experience that you shouldn't pass. When booking however, be informed that the trip may not always go as planned because of the ever-changing weather conditions; which happened in our case. We were supposed to fly and land on The Remarkables, but due to strong winds, we had to settle for a lower landing area. Nonetheless, it was still an experience of a lifetime.
The Shotover Jet. This attraction is already being offered in several places in New Zealand, but this is the only one we've tried. Our verdict? It is a ride worth trying. A "jet", a river, mountains, and countless boulders, that's the trip in a nutshell.