Tramping is one of the many activities that we love doing especially during summer. New Zealand is dotted with lush parks and reserves that makes it one of the best places on Earth to explore by foot. And during our travels, we always make sure to bring the following essentials to make our tramping trip more comfortable and enjoyable.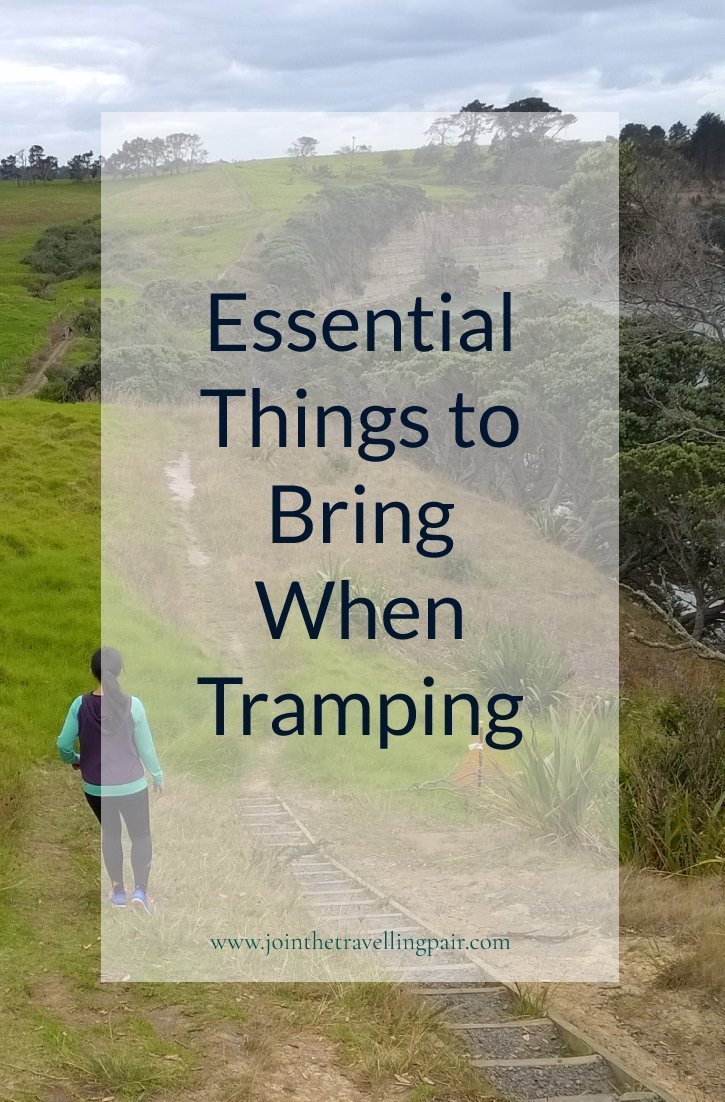 1. A good pair of FOOTWEAR.
While tramping, don't ever forget to wear a comfortable pair of shoes. Regardless of the difficulty level of the track/s, do not take your feet for granted. Tough but comfortable footwear can mean the difference between being able to go out and do it all over again the next day, or being stuck at the hotel/camp nursing bruised and blistered feet.
Our choice of footwear during summer, particularly when we visited Tutukaka Coast, are the Keen Clearwater CNX Sandals. These footwear are very versatile, lightweight, and comfortable; they allowed us to explore the dry tracks and mountain trails straight from the beaches and streams, without that slippery feeling of wet shoes.
On the other hand, we opt to wear our Merrell tramping boots for longer hikes, particularly on rough terrain.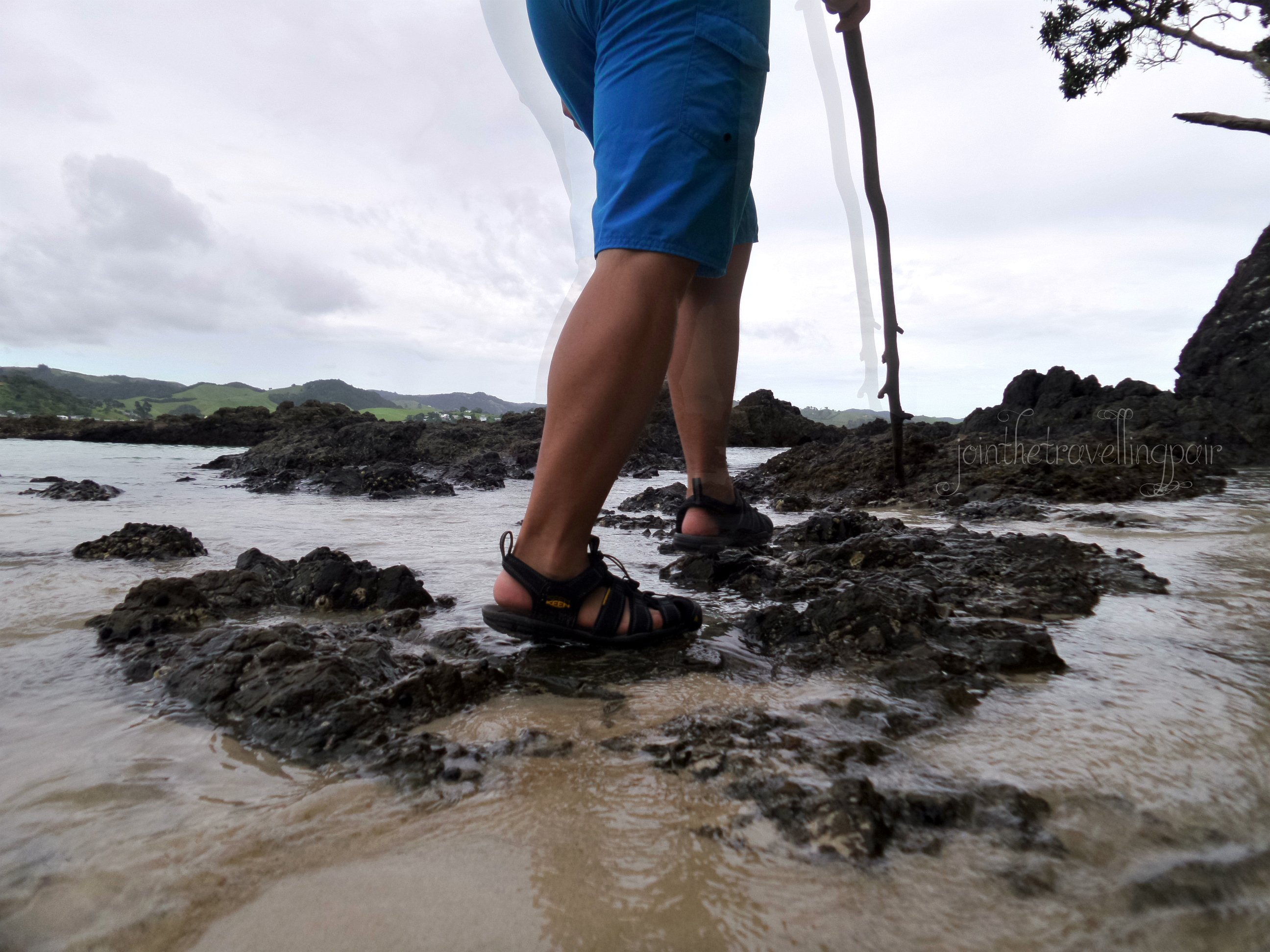 2. A Reliable Backpack
Because we only hike for two to three hours at a time, we usually carry one reasonably sized backpack each. Our criteria when we chose our bag, which is the Under Armour VX2-T Backpack, are the padded straps (because comfort is everything!), its water repellent finish and water resistant zippers (which means that we can explore rain or shine), and its ability to accommodate all of our essentials without being too big or bulky.
3. Camera
We use three different cameras when travelling, two for taking photos and one dedicated camera for taking videos. We use the GoPro Hero 4 for videos because it is handy, straightforward, and can come in a variety of cases to fit whatever setting/weather you want to use it in. But because it has that fisheye effect, we still use different cameras to take still shots. The Samsung Galaxy K Zoom, which is a mobile phone, and the Canon EOS M3 are very handy for taking photos when you are outdoors; they are not too bulky nor too heavy to include in your backpack. They also take good quality photos.
4. Water/ Coconut Water
Keeping hydrated while hiking is really a no-brainer, your body needs fluids for it to be able to function normally. Always remember to bring enough fluids to keep you hydrated all throughout the trip, keep in mind that it is very easy to get dehydrated without even realizing it, specially during hot days. We try to avoid sugary energy drinks and opt for plain old water or coconut juice instead. We love the taste of cold coconut water, and it also has the added benefit of replenishing the electrolytes that your body loses through sweat.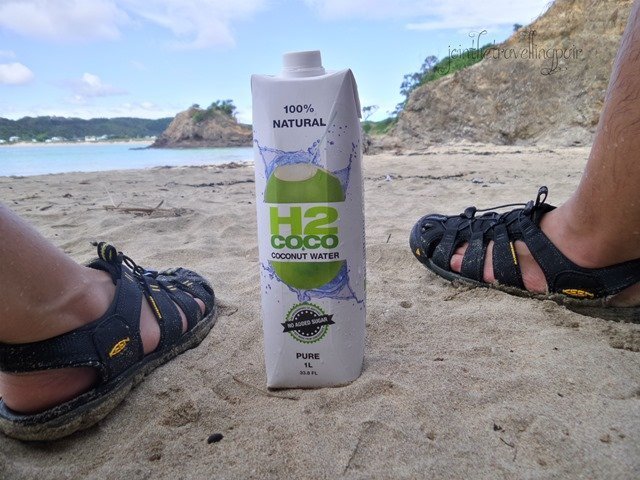 5.FOOD!
Do not ever forget to bring some snacks because you are about to embark on a physical activity that can quickly deplete your energy stores. And it is when you're tired and hungry that you are most prone to making silly mistakes that can cut your trip short. We always pack plenty of fruits, sandwiches, chips, and chocolates (just for that extra boost of energy 😉 ).
Miscellaneous Items for Tramping
6. Towels and Spare Clothing
Towels and extra clothes are very handy for a number of different situations; whether you wish to avoid feeling cold after a quick dip in the water, feel refreshed after getting sticky with sweat from all that walking, or (depending on your location) when you decide to go directly to the cafe or the restaurant for a quick meal after a day of exploring.
7. SUN PROTECTION; The works; including sunscreen, UV protection clothing, head-wear , and sunglasses.
Wherever you are in the world, sun protection should be a priority. And its importance is particularly magnified when you are exposing yourself under the harsh New Zealand sun.
Wherever you are and whatever your tramping plans are, always keep in mind to pack and bring all the essentials; because sore feet, a dehydrated body, and badly sunburned skin are all easily avoidable inconveniences that have no place in your holiday.