Traveling overseas doesn't always mean spending a fortune. Yes, the plane tickets may be expensive at times, but you could still get lucky with various deals and promos so keep an eye out for these and grab them right away! Also keep in mind that there are often plenty of beautiful sites that anyone can visit for free, you just have to know where to find them. And if you are really serious about making the most of your trip, staying in a lavish hotel is nice, but it's not necessary; your accommodation will simply be a place to rest, recharge, and store your luggage. So as long as you have a clean and safe place to stay, then you're all set.
The following itinerary  is based on our own 4-day trip to Sydney last October 2016.
Day 1:
Arrive in Sydney.
Check-in at your accommodation. If you are arriving early (before the check-in time), ask the front desk if they can store your luggage so that you can start exploring the city.
Darling Harbour and Circular Quay. If you want a good photo with the Sydney Opera House in the background, take a ferry from Darling Harbour to Circular Quay or vice versa. The fare costs approximately AUD$4.00.
Lunch and drinks at the Sydney Cove Oyster Bar, located in the Circular Quay area. Otherwise, there are also other restaurant options in the area. If you are dining outside, just be wary of the resident seagulls that will try to snatch food from the table.
Sydney Opera House.
Sydney Harbour Bridge.
Try out the different weekend markets. If you are in Sydney on a Saturday or a Sunday, going to the weekend markets is another good option. To know more about them and where they are located you can visit this website http://www.sydney.com/things-to-do/fashion-and-shopping/sydney-markets.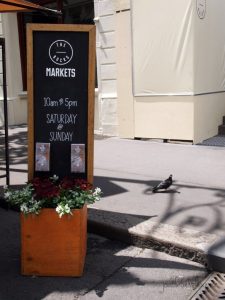 Day 2:
Breakfast at The Grounds of Alexandria. Building 7A, 2 Huntley Street, Alexandria, NSW. This is a place that you wouldn't want to miss. The food, the drinks, and the ambiance just complement each other so well.
Art Gallery of NSW, Museum of Contemporary Art and White Rabbit Gallery. All offer FREE ENTRY!
Bondi Beach and Bondi Icebergs Pool. Lounge and relax for the rest of the day. There are several cafes and restaurants around the area so you surely won't be famished.
Day 3:
Breakfast at Devon Cafe. 76 Devonshire Street, Surry Hills, NSW.
Visit Cockatoo Island. It is located in the middle of the Sydney Harbour. In order to get there, just take a ferry from Circular Quay and the trip will take about 30 minutes. Visitors can also opt to stay for the night with the different camping and alternative accommodation options. Apart from that, there is NO FEE to enter.
Stroll around the Royal Botanic Garden. You will get to see an unobstructed view of the Sydney Harbour Bridge and the Sydney Opera House.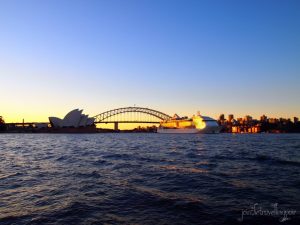 Dinner at KOI Dessert Bar. Did you enjoy watching Reynold on MasterChef Australia? If yes, then this is the place to go if you want to try any of his delectable creations and that includes the famous MOSS!

Day 4:
FREE DAY! Wander around the shopping district including the Queen Victoria Building, the different outlet stores, Westfield Sydney, and many more!
We hope this itinerary will be able to help you with your travel plans. Remember, traveling doesn't need to cost you an arm and a leg, you can always do it on a budget.