On a rainy Saturday morning in the middle of spring, we decided to escape the city's gloomy weather and head north. Our destination; Ascension Wine Estate. This winery, restaurant, and event venue is located along Matakana Road, roughly an hour's drive north of Auckland Central. The drive to the place was quite pleasant and relaxing, and much to our delight, the grey clouds started to give way to a bright blue sky and heaps of  sunshine as we made our way north.
This being our very first time to visit a proper vineyard together, we didn't quite know what to expect, thankfully, we felt the restaurant's warm and welcoming vibe as soon as we got through the gates. Rustic charm oozed through the buildings' interior and exterior finishes, and the surrounding vineyard added that extra touch of authenticity.
Restaurant Interior and Outdoor Areas
Our party was led to the outdoor seating area wherein a long wooden table with two benches, which can probably comfortably seat ten people, was prepared for us. It was the perfect spot, a gentle breeze surrounded us, the sun was out, and we had a good view of the vineyard.
Ascension Wine Estate Food Options
Ascension Wine Estate offers wine tasting and ala carte dining. Their menu has a wide variety of wine and food options which cater to both wine connoisseurs and gastronomes.
Since we are not well-versed with wine, our cousin just ordered for us. We enjoyed a glass of white wine called Ascension's "The Rogue" Matakana (Flora). It was very light, quite sweet, and it complemented the Epicurean Platter very well.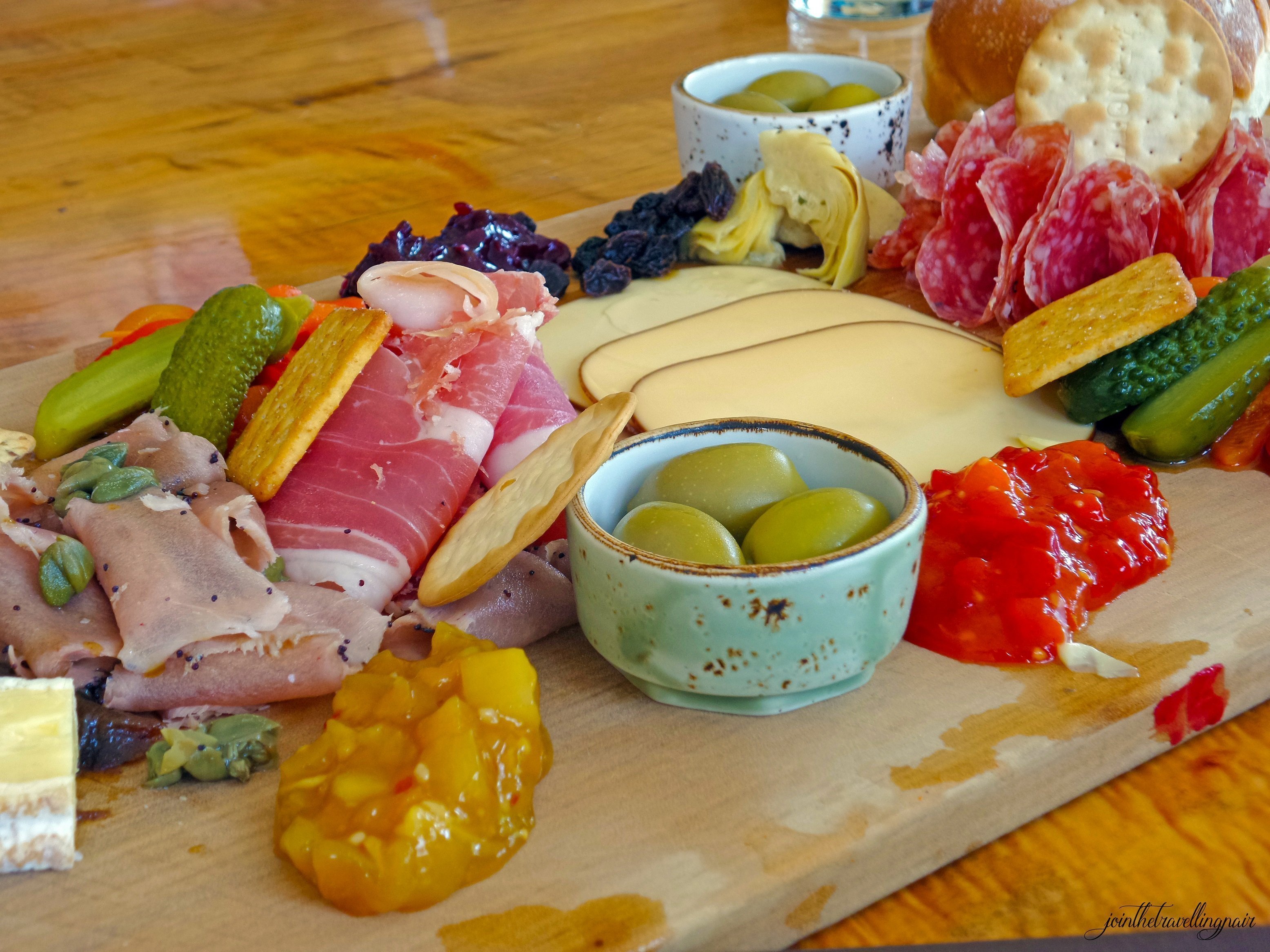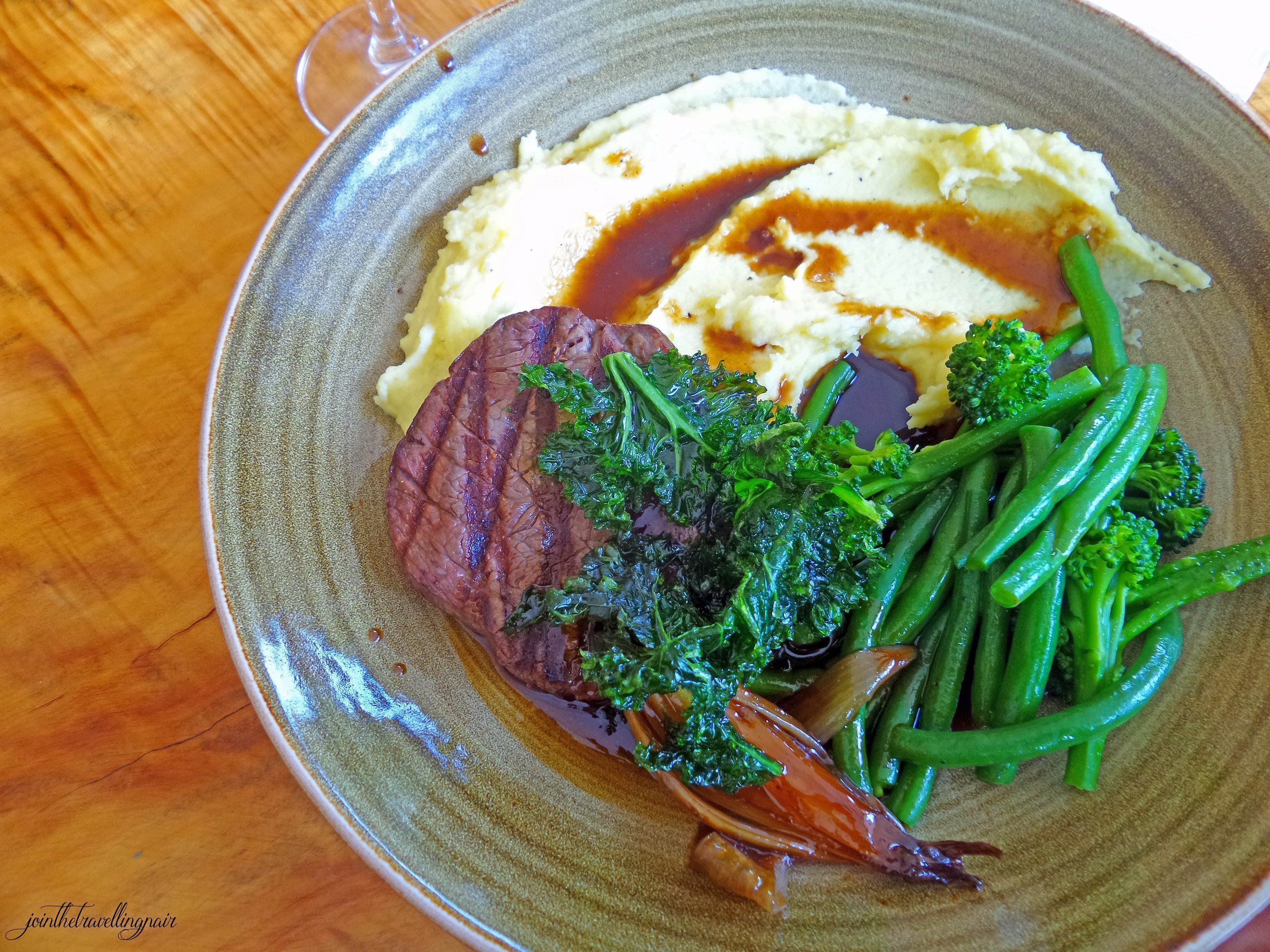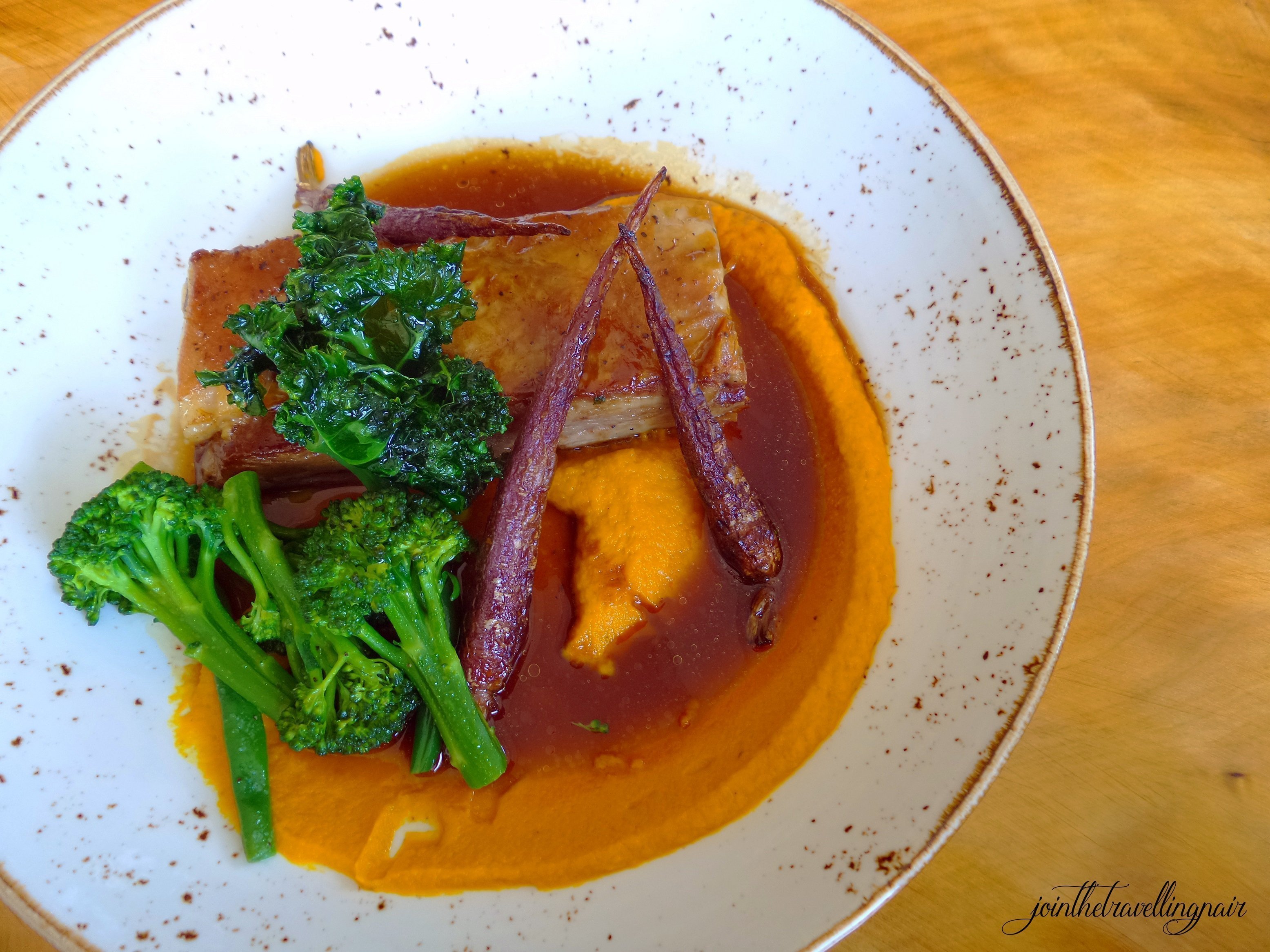 Moving on to the main course, we decided to give the Lamb Belly (NZD$36) and Scotch Fillet (NZD$38) a try. Price-wise, it was more than what we would normally pay for a meal, but we definitely got what we paid for. The food presentation was good, the meat, especially the lamb belly, were very tender and flavorful, and we thought the serving size would be enough for two, or one very hungry individual. All in all, It was definitely money well spent!
Overall, the place was definitely worth the 40-minute drive. Needless to say, we all left the restaurant very happy and satisfied. For that reason, we are giving Ascension Wine Estate: