Featured Image: Photo credits to the Chop Chop Noodle House Website
Because it's SaturDATE, it only means one thing,… eating out !!! On this day, we've decided to skip the usual Sushi Train lunch date and since winter is starting to creep in, we thought that it would be the perfect time to get some ramen. One of our favorite noodle places is Chop Chop Noodle House. It is among the many food places located in Ponsonby Central – a hub composed of cafès, bars, restaurants, and a fresh produce market.
Chop Chop Noodle House has an Asian "kung-fu/beach bar" vibe. Patrons can select a seat around the bar, or on one of the independent tables out front. We always prefer the former option because we enjoy watching the chef prepare our meals.
The main reason why we keep coming back to this place is the unique and rich flavor of their ramen. There are five different options, pork, chicken, beef, vegetables (tofu, mushrooms, kimchi), or a combination of almost everything; we haven't tried the chicken and the vegetables on their own, but all the other three are just superb. A single order guarantees you a very generous amount of noodles, flavorful broth, and your chosen protein.
Another good thing about this restaurant is the fact that since there are limited items on the menu, it's not overwhelming or confusing when it comes to selecting a dish. And you know that the dishes are always flawlessly executed because the chefs can focus on just a few recipes that they've perfected over time.
The bar also offers a range of  alcoholic and non-alcoholic beverages which compliment their dishes quite well.
And because we were already in Ponsonby, we didn't want to miss the chance to grab some dessert at Ben & Jerry's. It ended up being a good and bad experience for us. It was GOOD because the combination of the ice cream, hot fudge/ caramel, brownies/ fresh-baked cookies, topped with whipped cream was absolutely perfect! And BAD ( well, not really…) because we didn't know how big the servings were and we ended up getting two HUGE sundaes that neither of  us can even eat halfway through. Thankfully, it was quite a chilly night so we managed to take the rest of the ice cream home without it melting, popped them in the freezer, and ate them all the next night.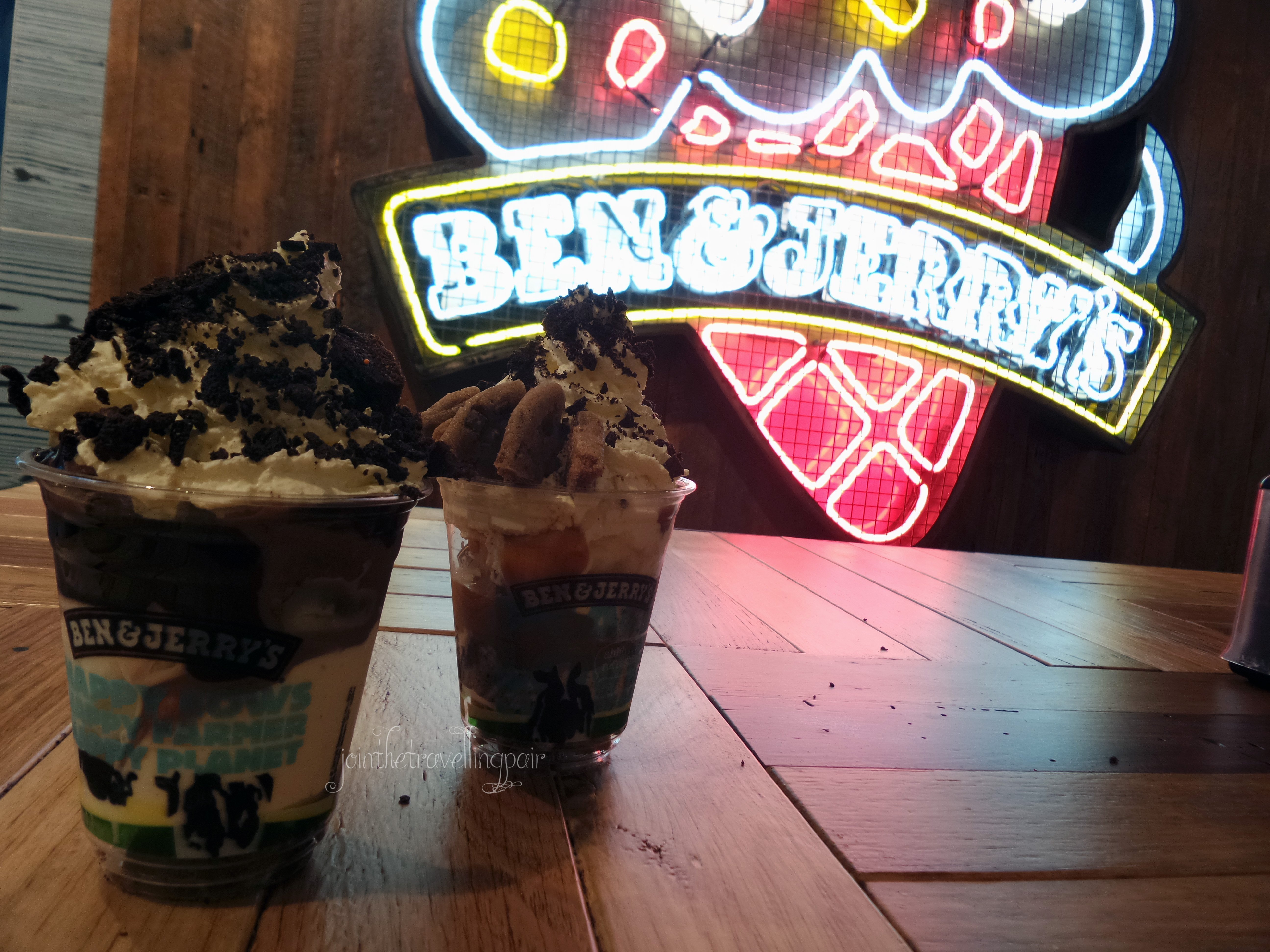 Chop Chop Noodle House
140 Ponsonby Road, Auckland
Ben & Jerry's Ponsonby
160 Ponsonby Road, Auckland