A few weeks ago, we decided to visit the South Island's West Coast, particularly the Fox and Franz Josef Glacier. We booked a 3-night stay at one of the chalets at Jag Escape Franz Alpine Retreat, which is located at 2 Donovan Drive, State Highway 6, and is approximately a five minute drive to the Franz Josef township.
We were welcomed by Keith at the reception, and he provided all the necessary information for our stay. He also gave us a detailed map containing information about Franz Josef and Fox. We were also provided copies of the menus of the different restaurant in town, making it much easier to choose where to eat.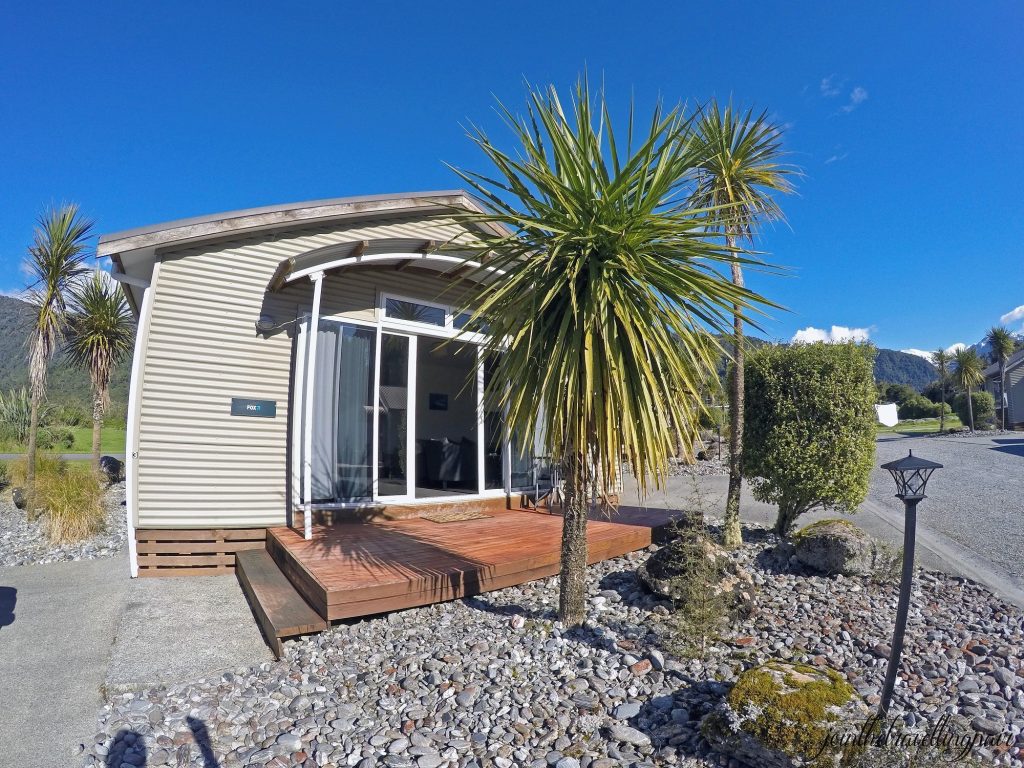 The chalet that we stayed in was called "Fox", it had two bedrooms, one bathroom, a living room with a television and a comfortable couch (which may need updating as it has definitely seen better days) and a full kitchen. All the basic household necessities, cutlery, pots and pans, were provided. There were two heaters for the cold winter nights. The facilities and the space were definitely more than what we expected for the price.
Daily breakfast was included with the accommodation, and the tray of food was brought to the chalet in the early evenings. It consisted of a carton of milk, a bottle of juice, fresh coffee grounds and instant hot chocolate in sachets, a selection of cereals, bread, butter and jam.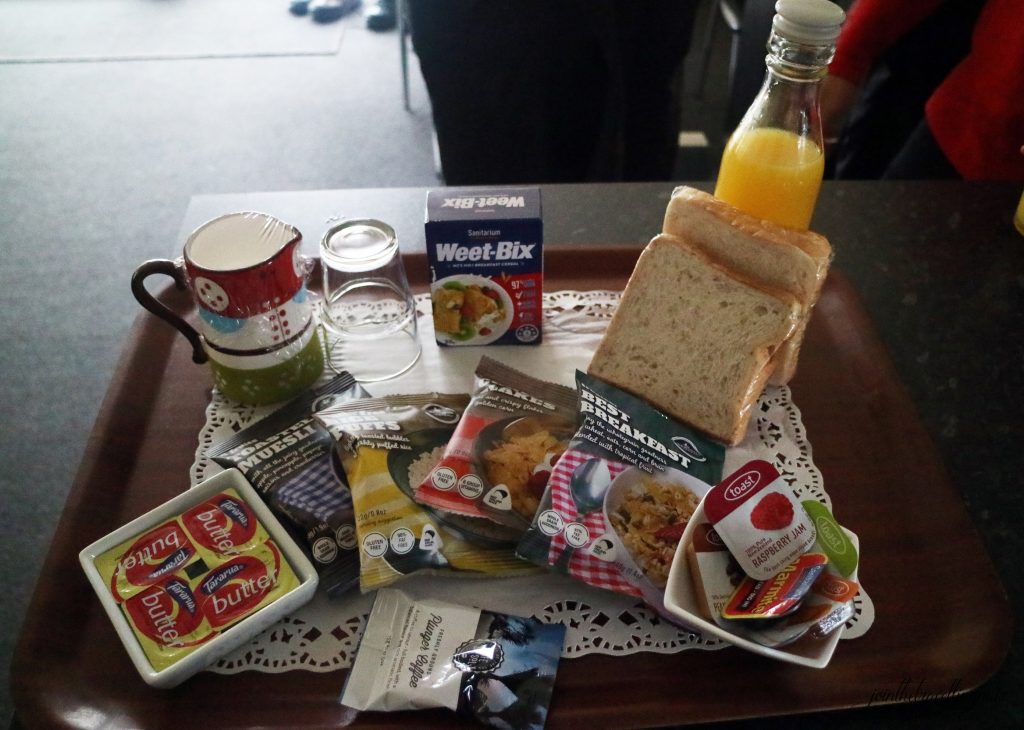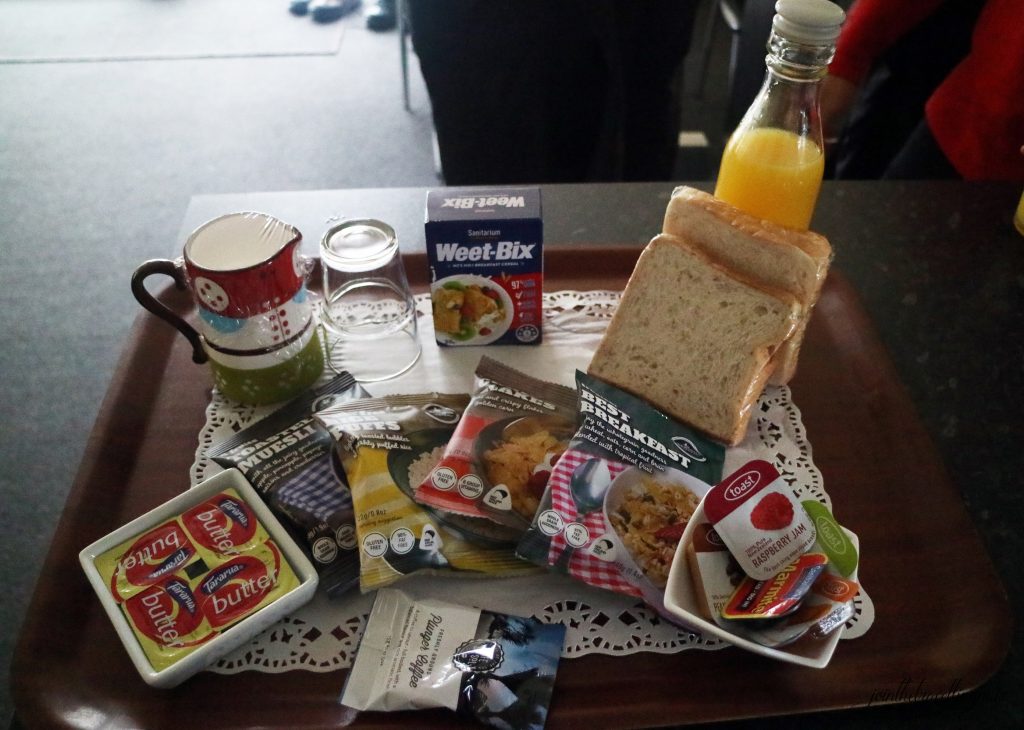 The chalet was also serviced every day. The towels were changed, the bed was made, and the rubbish bins were emptied.
Finally, the view! waking up to this kind of view is priceless, especially for people who live in the metro.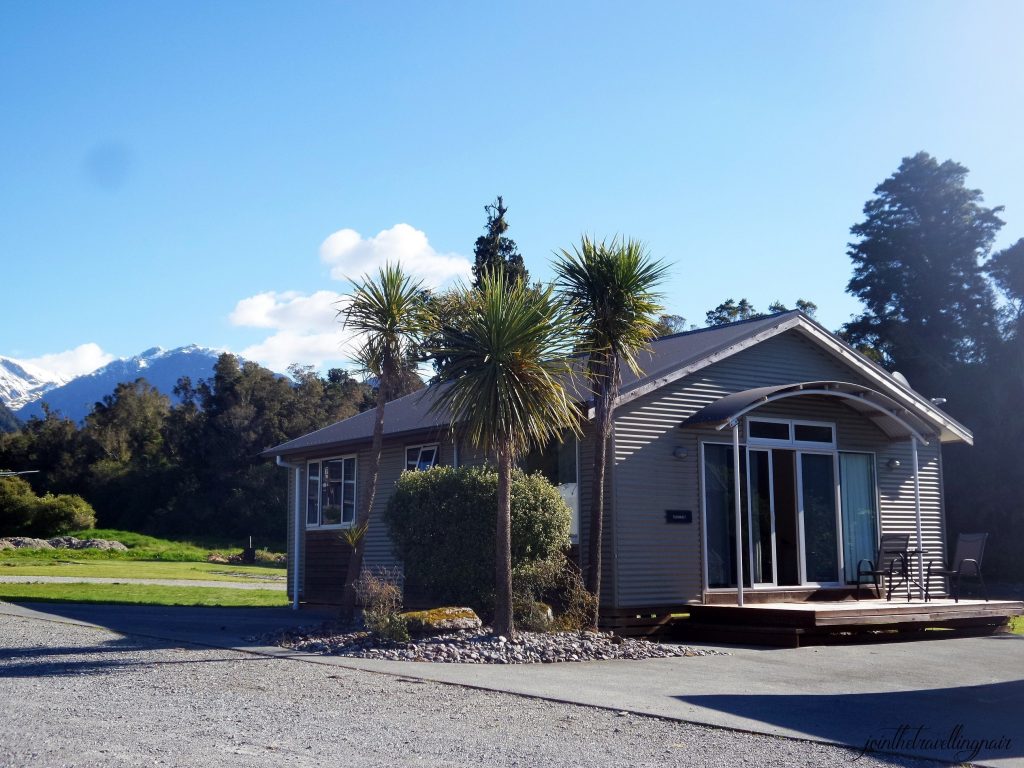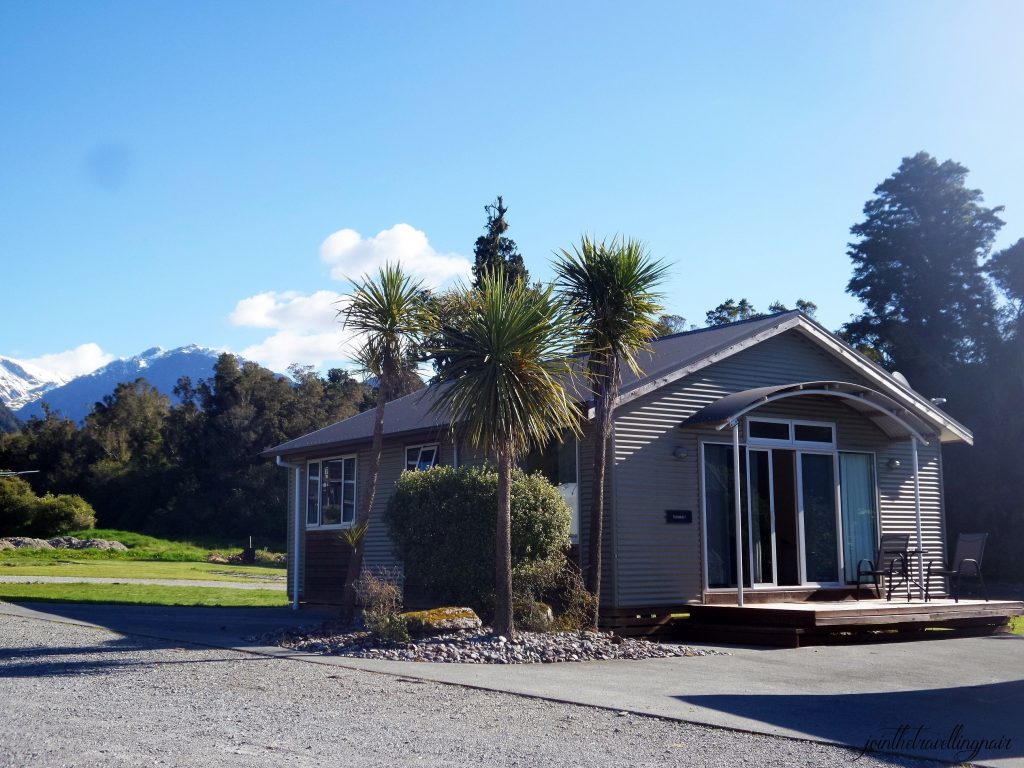 Jag Escape Franz Alpine Retreat was our home away from home during our visit to the West Coast.
Our overall rating of this accommodation is