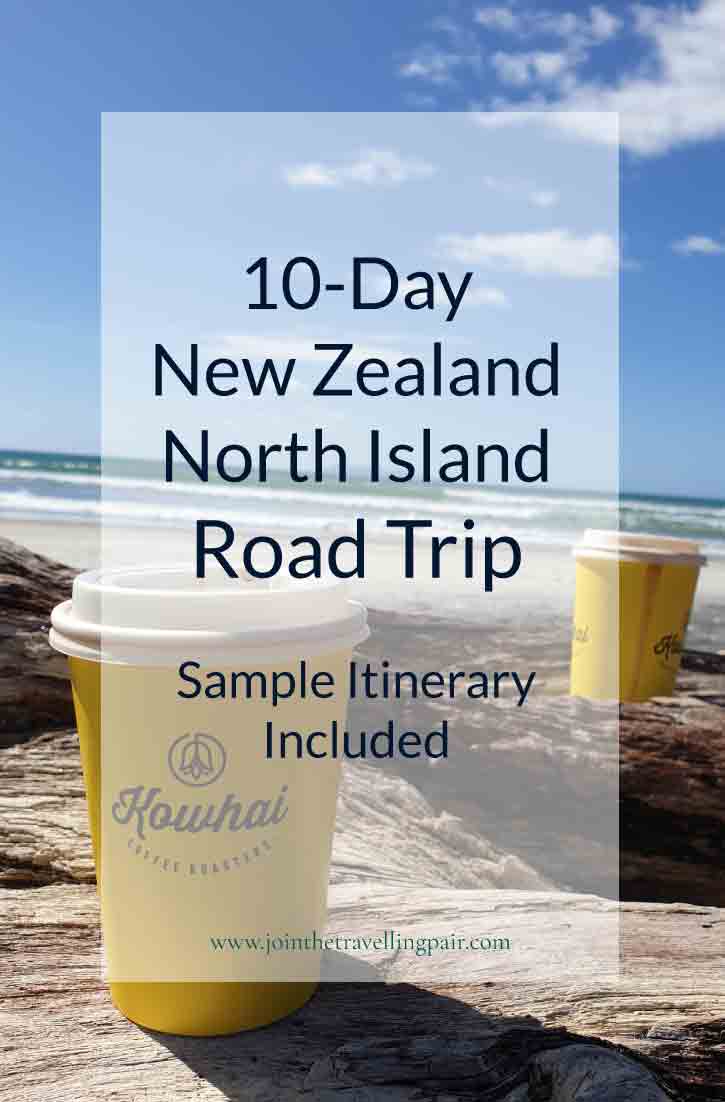 Our North Island Road Trip 2020
September 9, 2020 marked our first official 2020 holiday. However, instead of cruising towards the Pacific Islands, we went on a North Island road trip because, well, COVID-19 happened. Our itinerary consisted of New Zealand locations that we've never visited, particularly Gisborne, Hawke's Bay, and New Plymouth. Yes, we've been living here for seven years and there are still parts of the country that we have yet to explore. So after a quick visit to the dentist and stop at the supermarket, our 10-day holiday began. 
The drive from Auckland to Gisborne is roughly six hours but it took us eight. To make the most out of our North Island road trip, we had a mini picnic on Waihi Beach and then went thrift shopping in Whakatane.
Mini picnic on Waihi Beach
It was a beautiful sunny day but the water was too cold for a dip.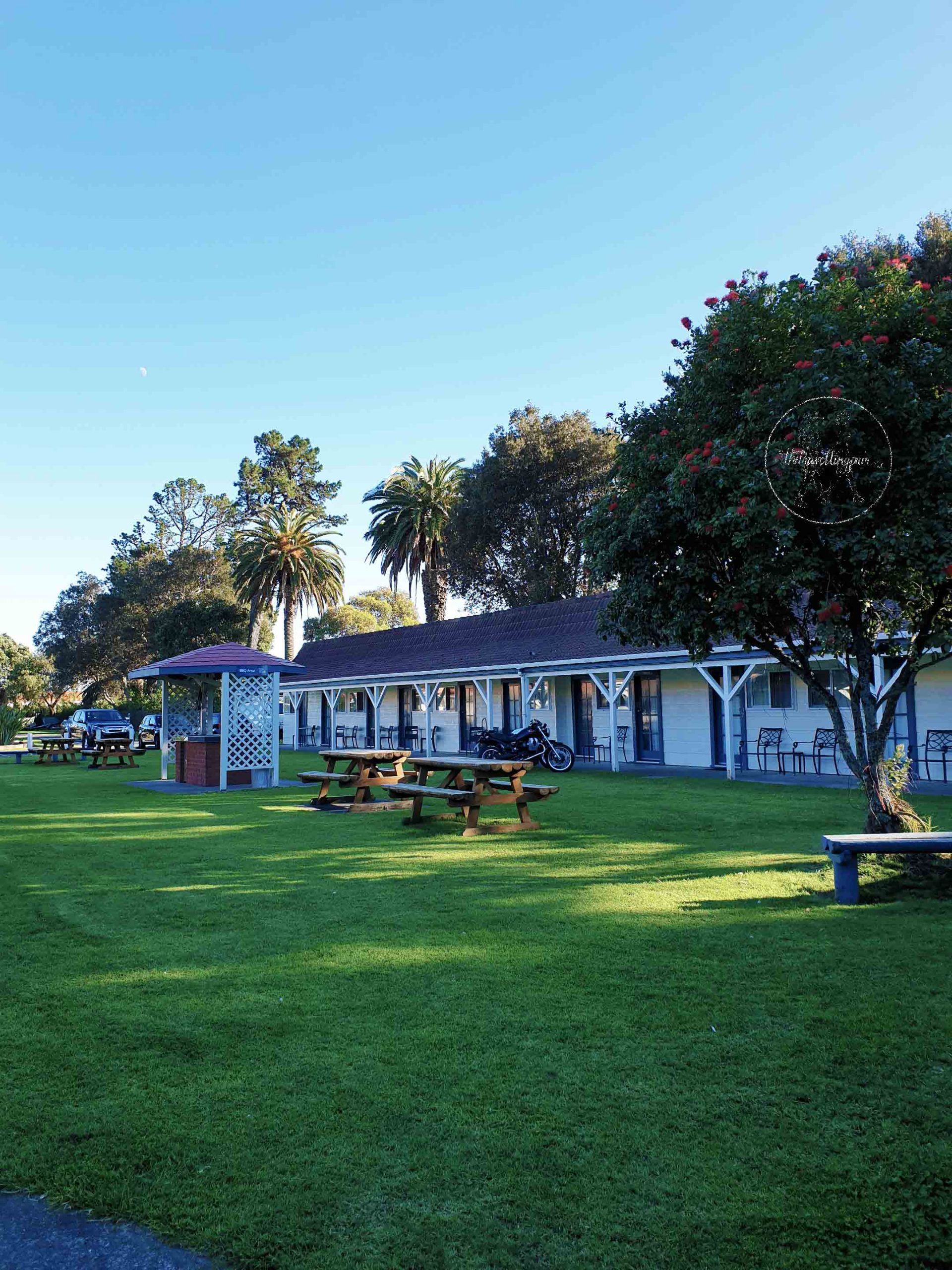 Top 10 Holiday Park Waikanae
This was our accommodation in Gisborne.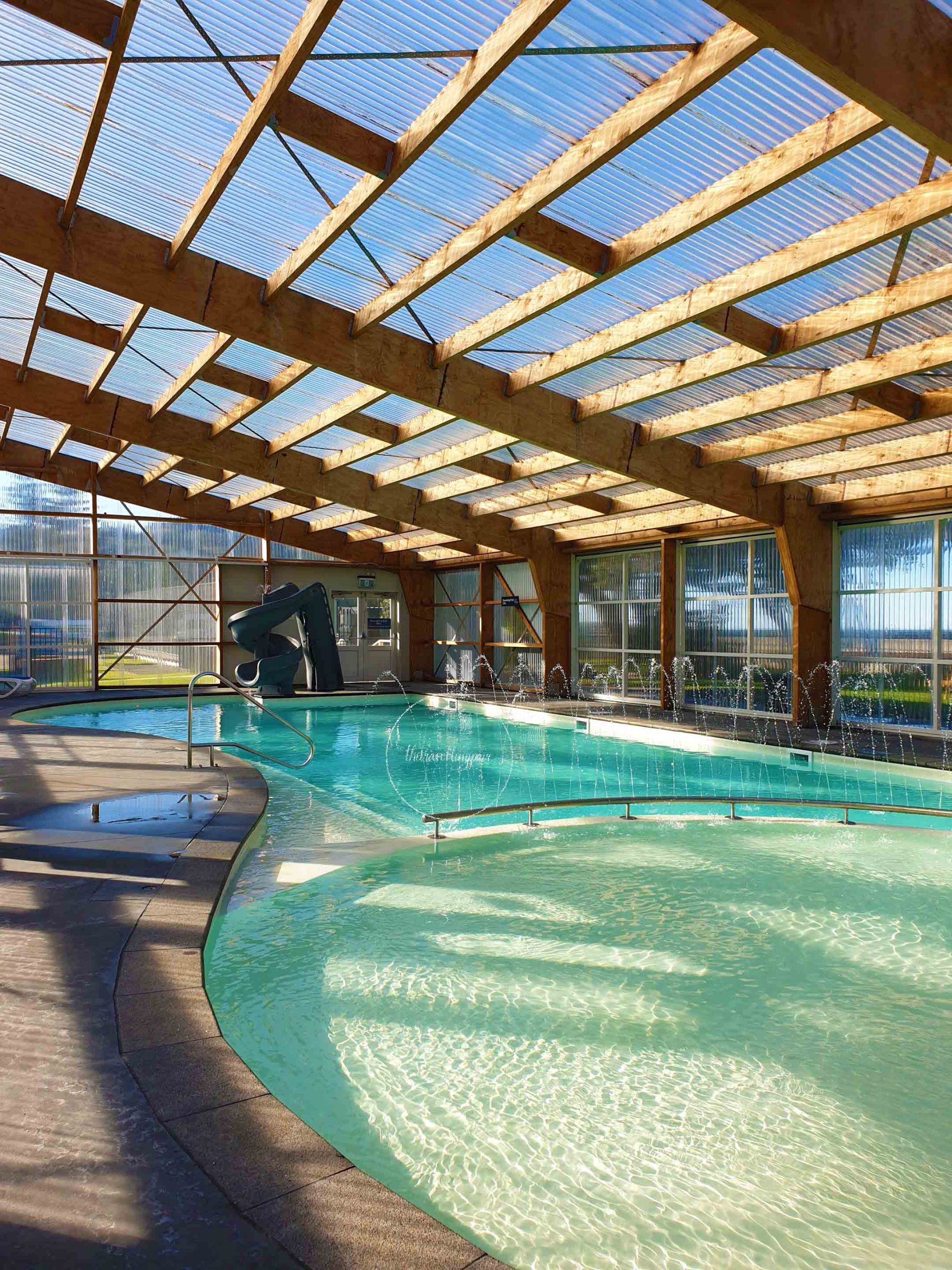 The swimming pool was a big bonus during our visit. Since it was enclosed and heated, we were able to swim and lounge while it was bucketing down.
The next day, we explored Waikanae Beach which was a stone's throw away from our cabin at the Top 10 Holiday Park, then drove to Titirangi Domain. An expansive view of Poverty Bay and Gisborne can be enjoyed on top of Kaiti Hill. Before driving back, we made sure to drop by the local opportunity (secondhand) shops in search of "treasures". Back at our accommodation, we enjoyed a friendly game of lawn tennis and chess, then we wrapped up the day by taking a dip in the heated swimming pool.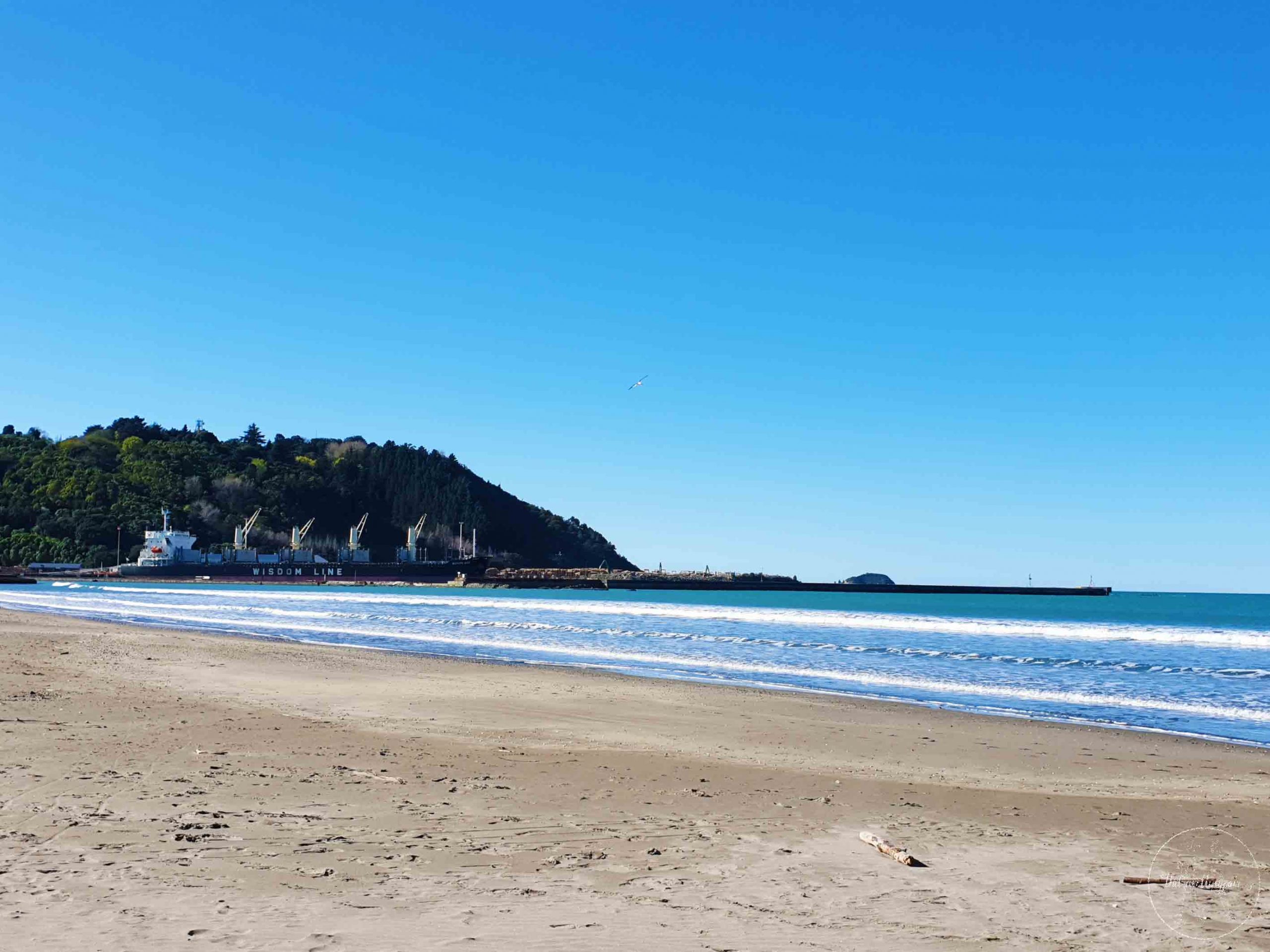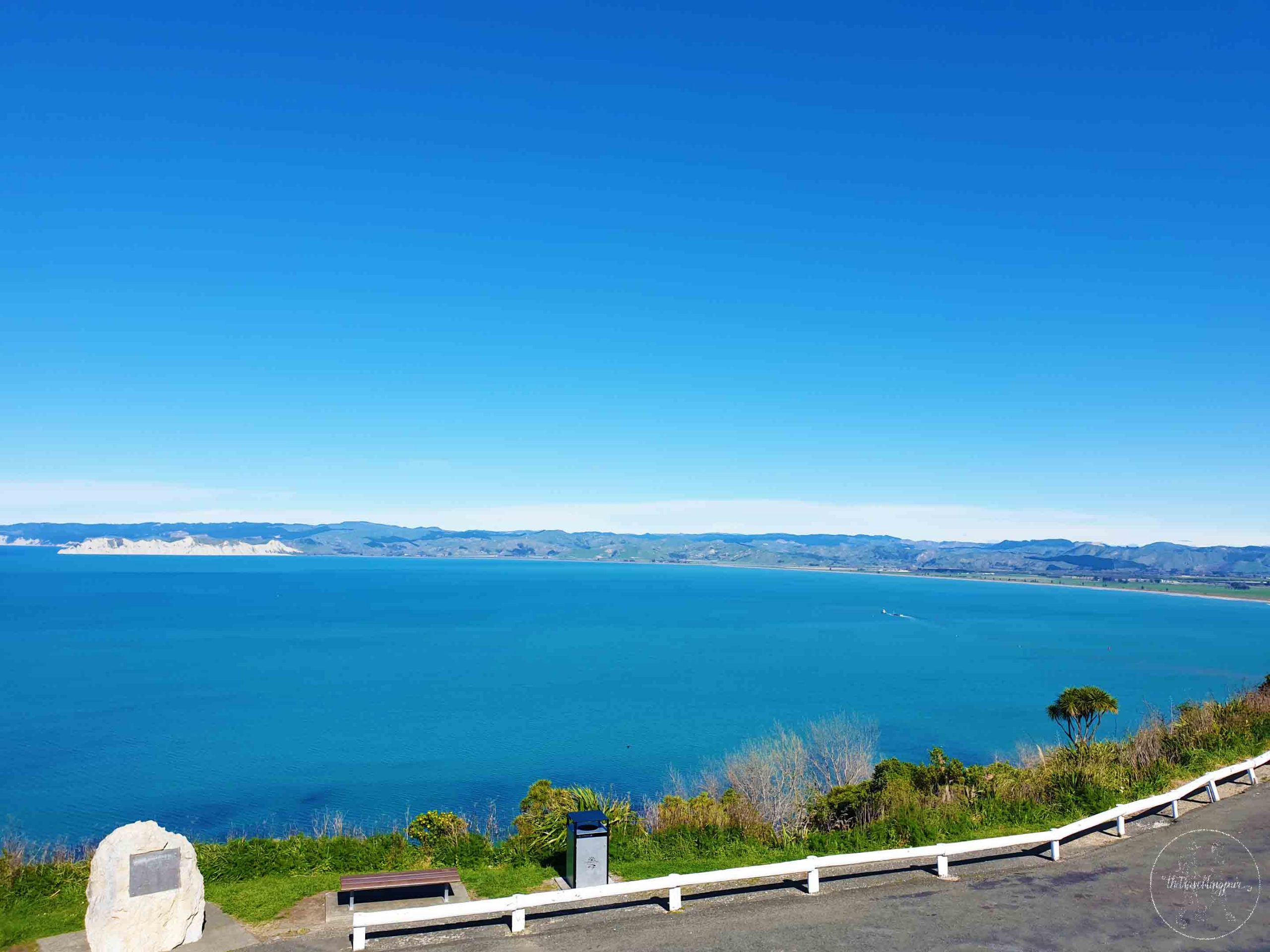 View of the ocean from Kaiti Hill
On our third day in Gisborne, the weather started to turn, it was gloomy, cold, and raining but we still wanted to explore without driving. So we packed our waterproof gear and went our way. The walk was easy, but it seemed to drag due to the wind and rain. At one point, we realized that we were following the cycling path. We went back and found the right trail up until we reached a "dead end". It was almost 1:30 pm, our last full meal was at 7:00 am, and it seemed like all the signs were pointing home. We made the decision to head back to the holiday park, drop off our gear, and proceed to the nearby brewery. By 2:00 pm, we've ordered two large pizzas and the tasting platter at Sunshine Brewery. It was a perfect way to end the day.
49 Awapuni Road, Awapuni, Gisborne
Day four, was supposed to be the day to interact and feed stingrays, however, because of the strong winds and occasional rains, we received an email the day before that it was cancelled. It was supposed to be the highlight of our Gisborne stop. Instead, we checked out early and headed to the Gisborne Farmer's Market.
At the market, they sold mostly local produce and honey. We were very keen to purchase a few items but were set back by the fact that most of them only accepted cash. This was surprising since New Zealand was on Alert Level 2. Nonetheless, we ended up getting some meat pies in the hopes of finding a nice rest stop (which we did) on our drive to Hawke's Bay.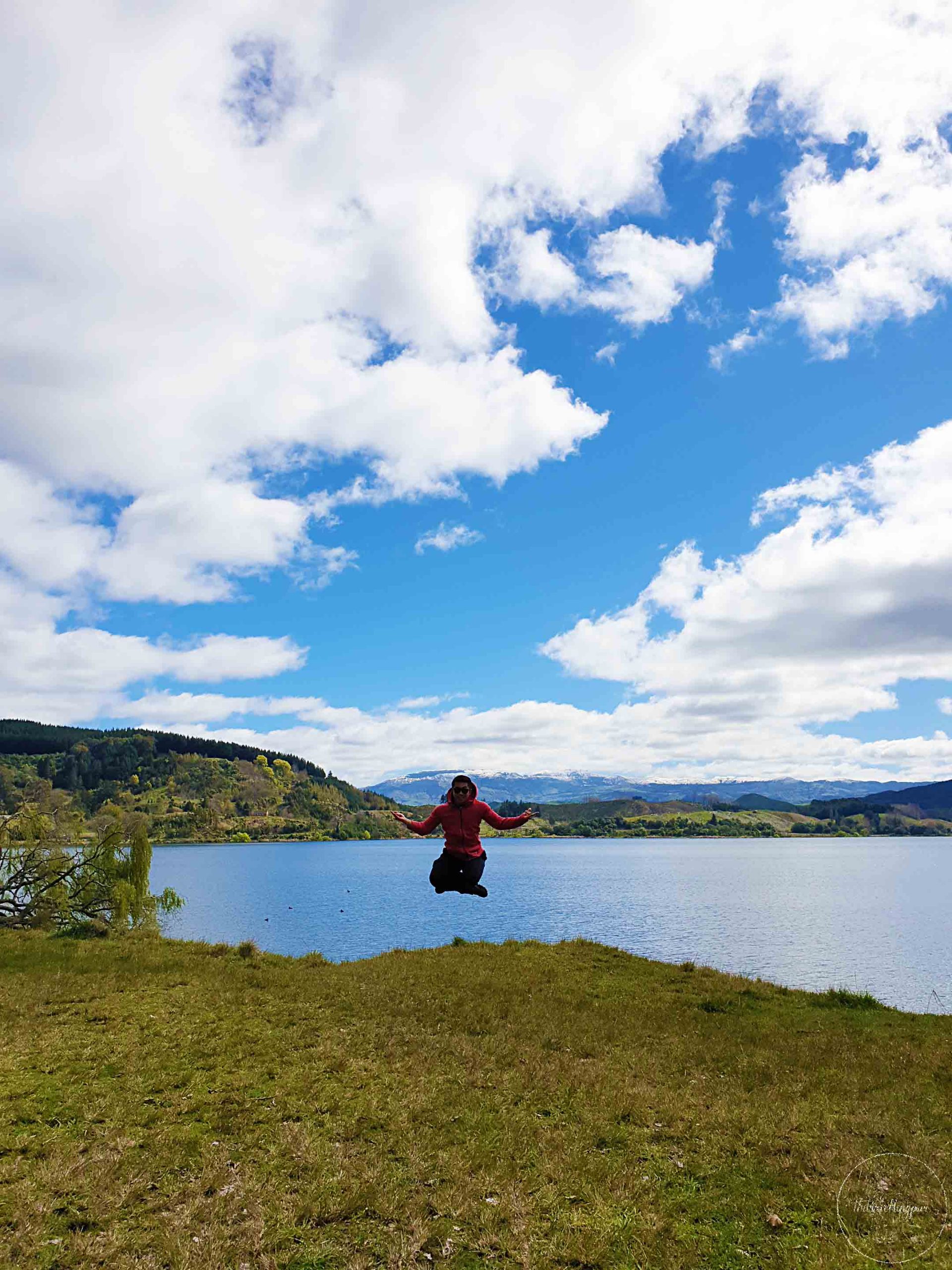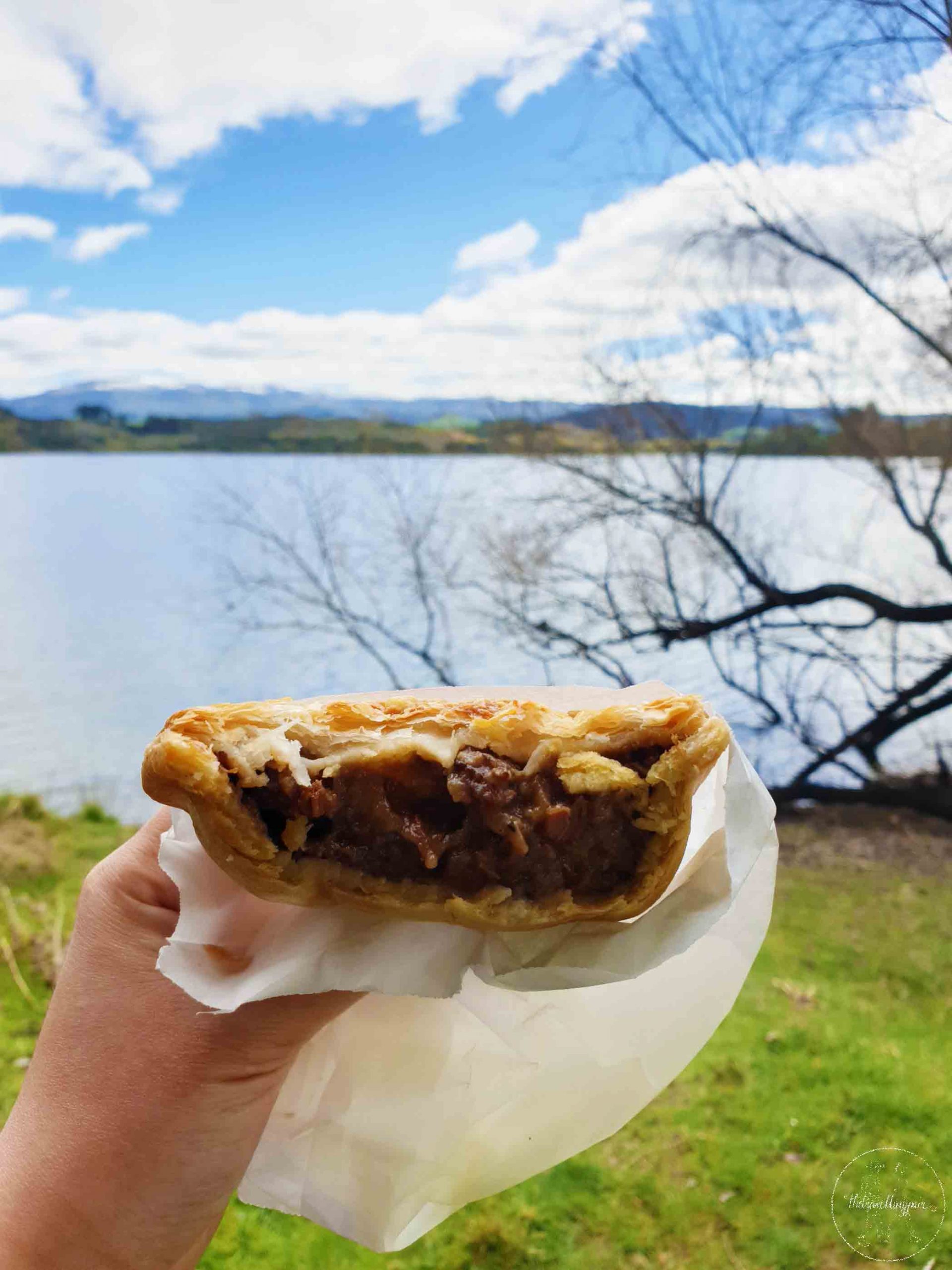 With our full bellies, we headed straight to The National Aquarium of New Zealand which is located at Marine Parade in Napier. We also explored a portion of Marine Parade, which meant walking along the shoreline while watching the crashing waves. By 3:30 pm, we were ready for some cuppa. However, this was the most unideal time to visit a café because some of them close at 3:00 pm and some of them are preparing for dinner service, Mister D was one of them but they still allowed us to order some coffee and donuts.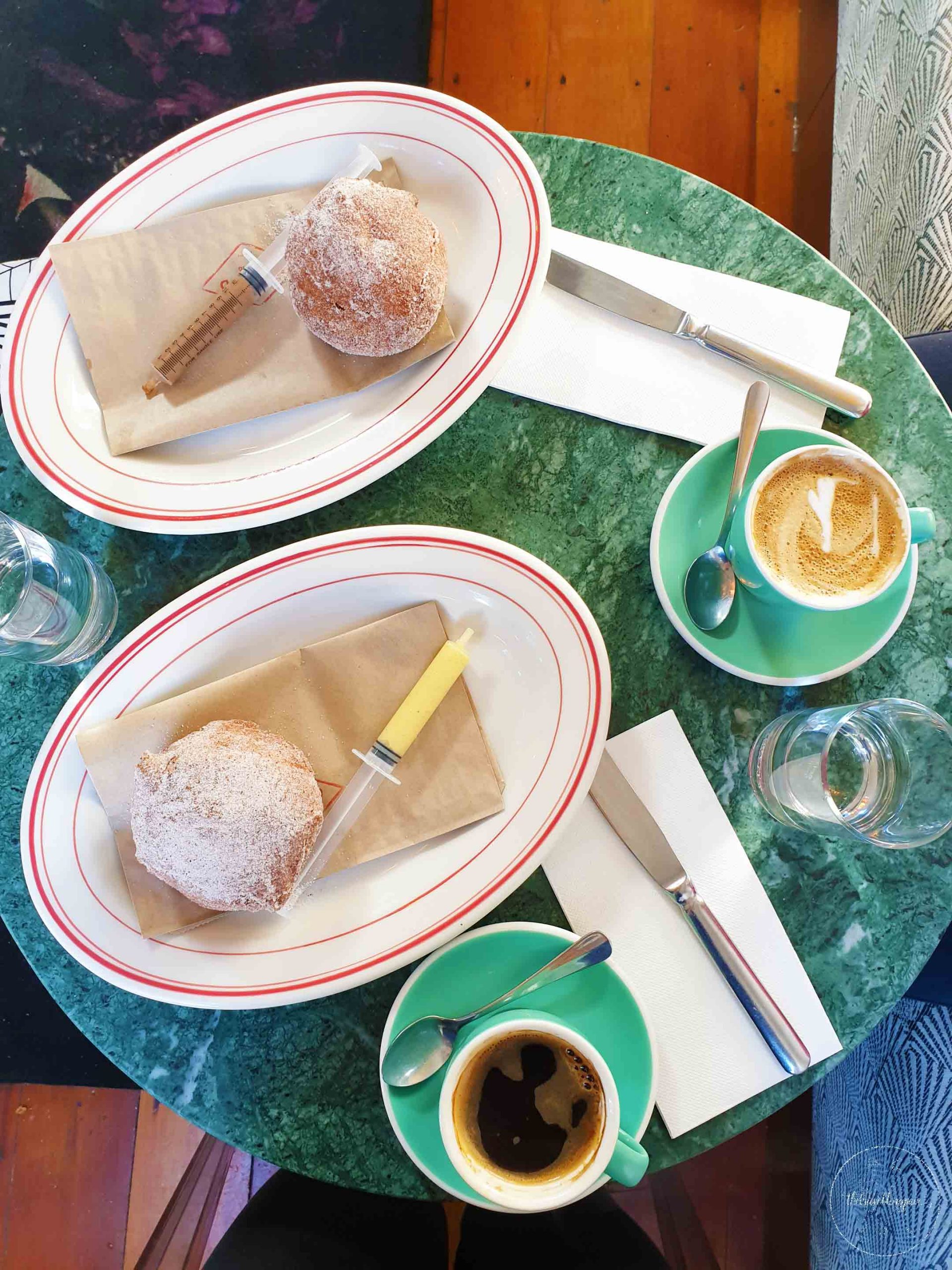 Mister D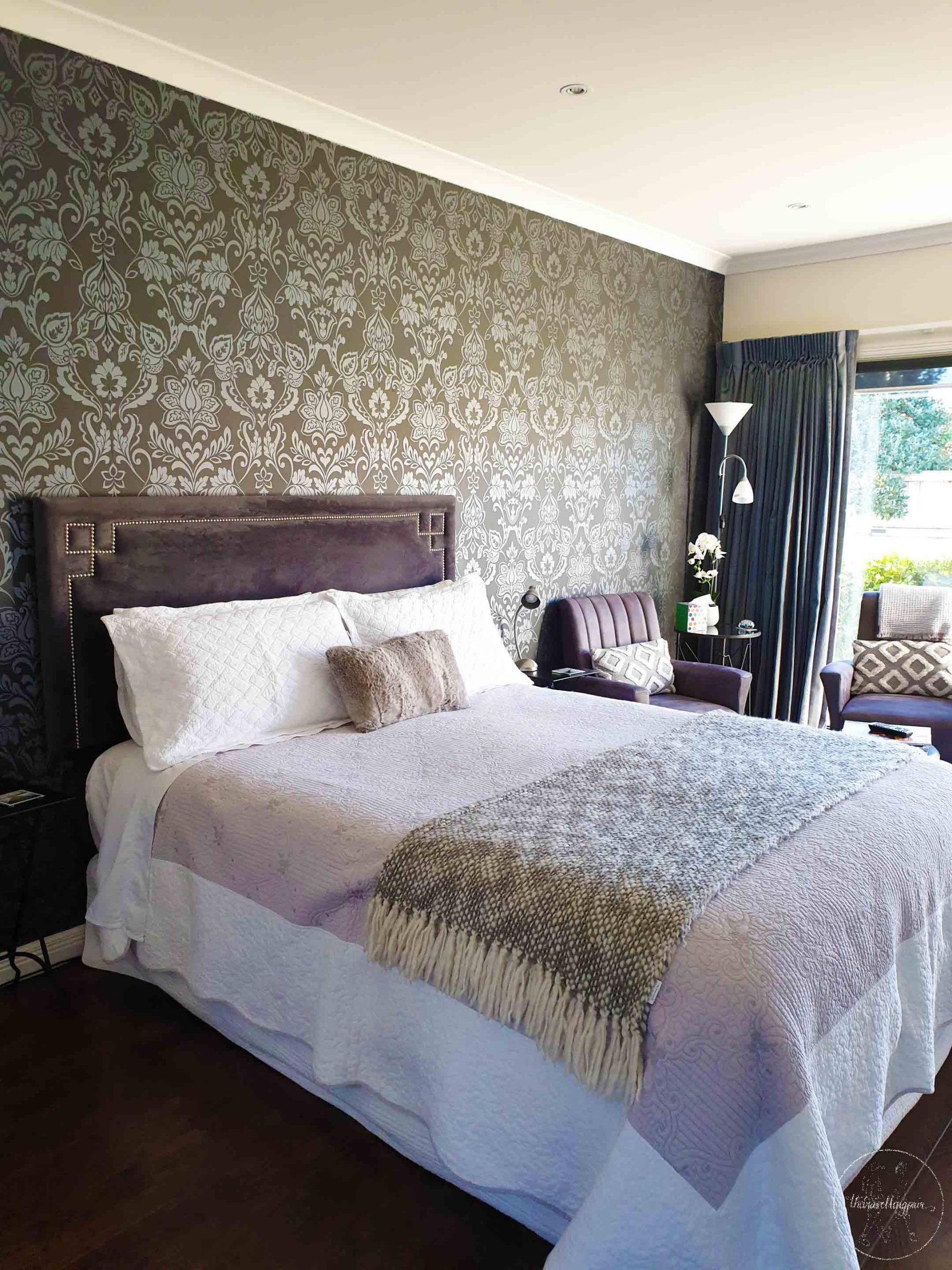 Hawke's Bay Accommodation
Day five, we woke up to a chilly morning and frost on our car windows. We decided to start our day early to make sure we give ourselves enough time to enjoy the Hawke's Bay Farmers' Market; so off we went to Te Mata Peak. We entered through Te Mata Peak Road since the Turoa Road car park extension doesn't open until 7:00 am. There are five walking tracks to choose from, we opted to follow the Rongokako trail (5.5 kms) which took approximately 3 hours because when we reached the summit car park we decided to patiently wait and watch as three people prepared to paraglide. At the end of the trail, we were sweaty and hungry and didn't waste any time and drove straight to the Hawke's Bay Farmers' Market.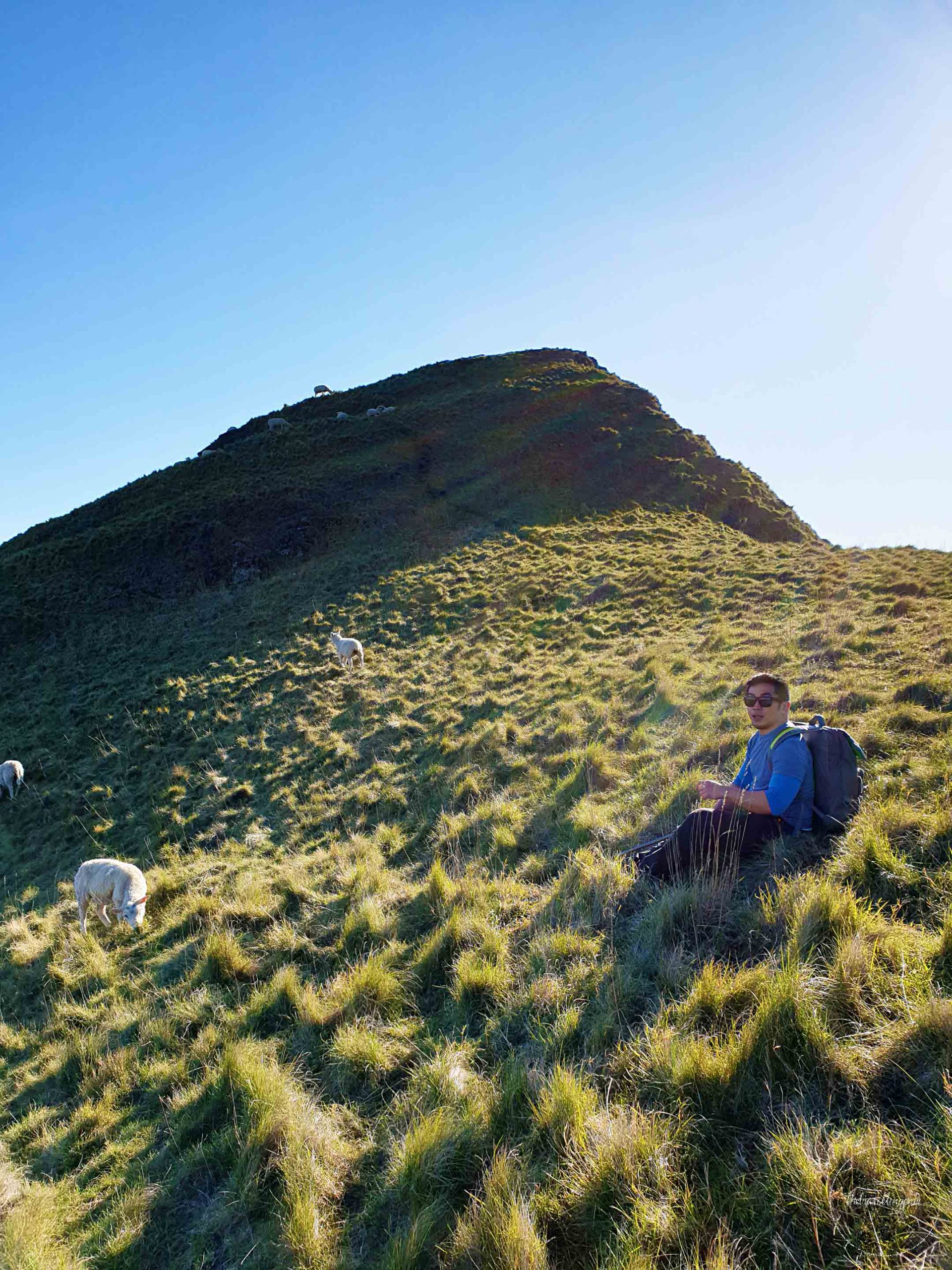 Te Mata Peak, Hawke's Bay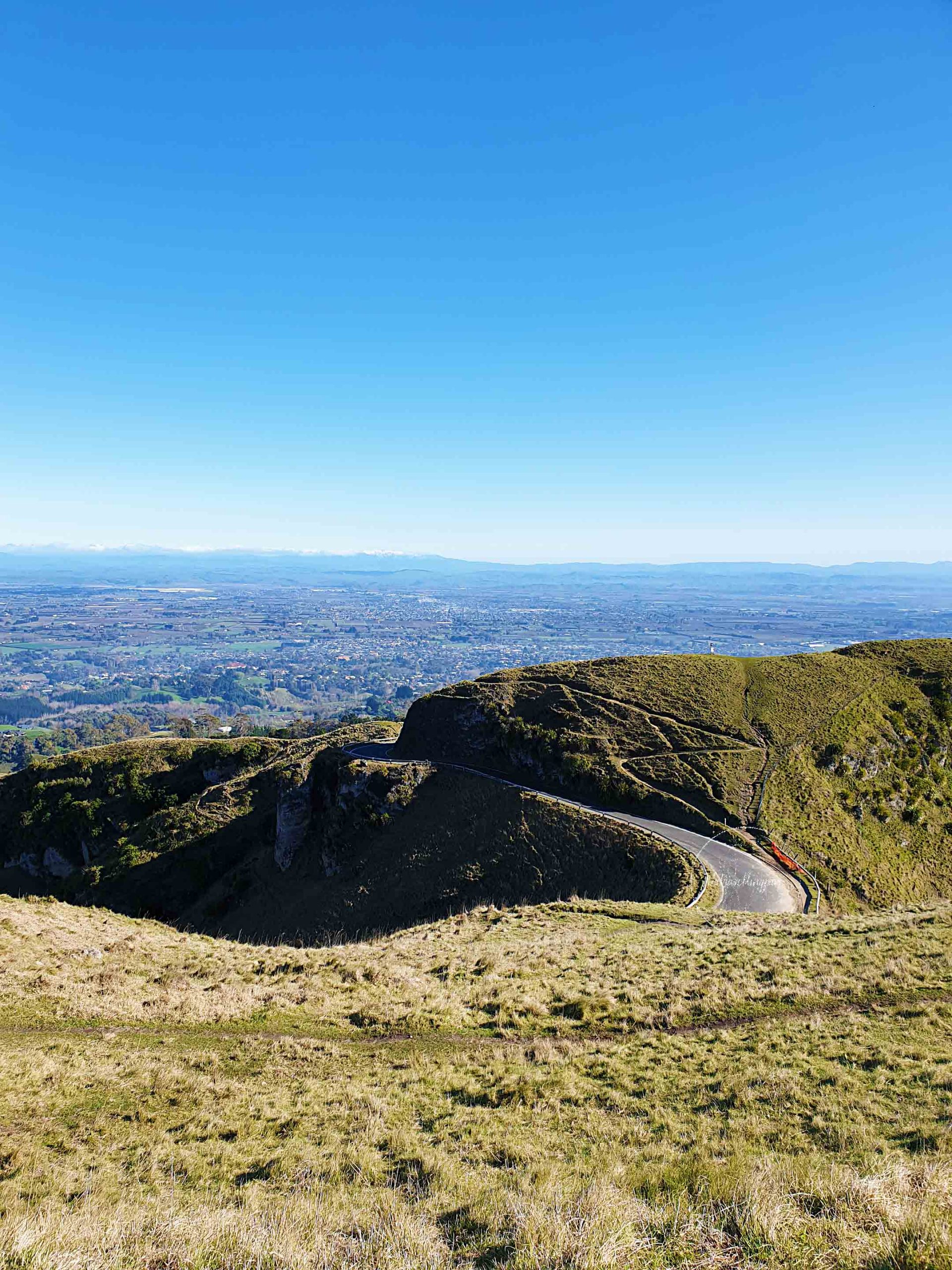 View from the Summit Car Park
Hawke's Bay Farmer's Market
By late afternoon, dinner plans were underway, we opted for GodsOwn Brewery which was a 25-minute drive from our location. The brewery has a glamping vibe. It's set-up in an open space with a big tent for indoor dining, a trampoline for kids, and a caravan where all the magic happens. As usual, we ordered two large pizzas with our beer. It took a while for the pizzas to be served but it seemed to have been perfectly timed because we were brave enough to order a pint of beer each; yes, it was just a pint each, but we are occasional drinkers, thus, the emphasis on the pint.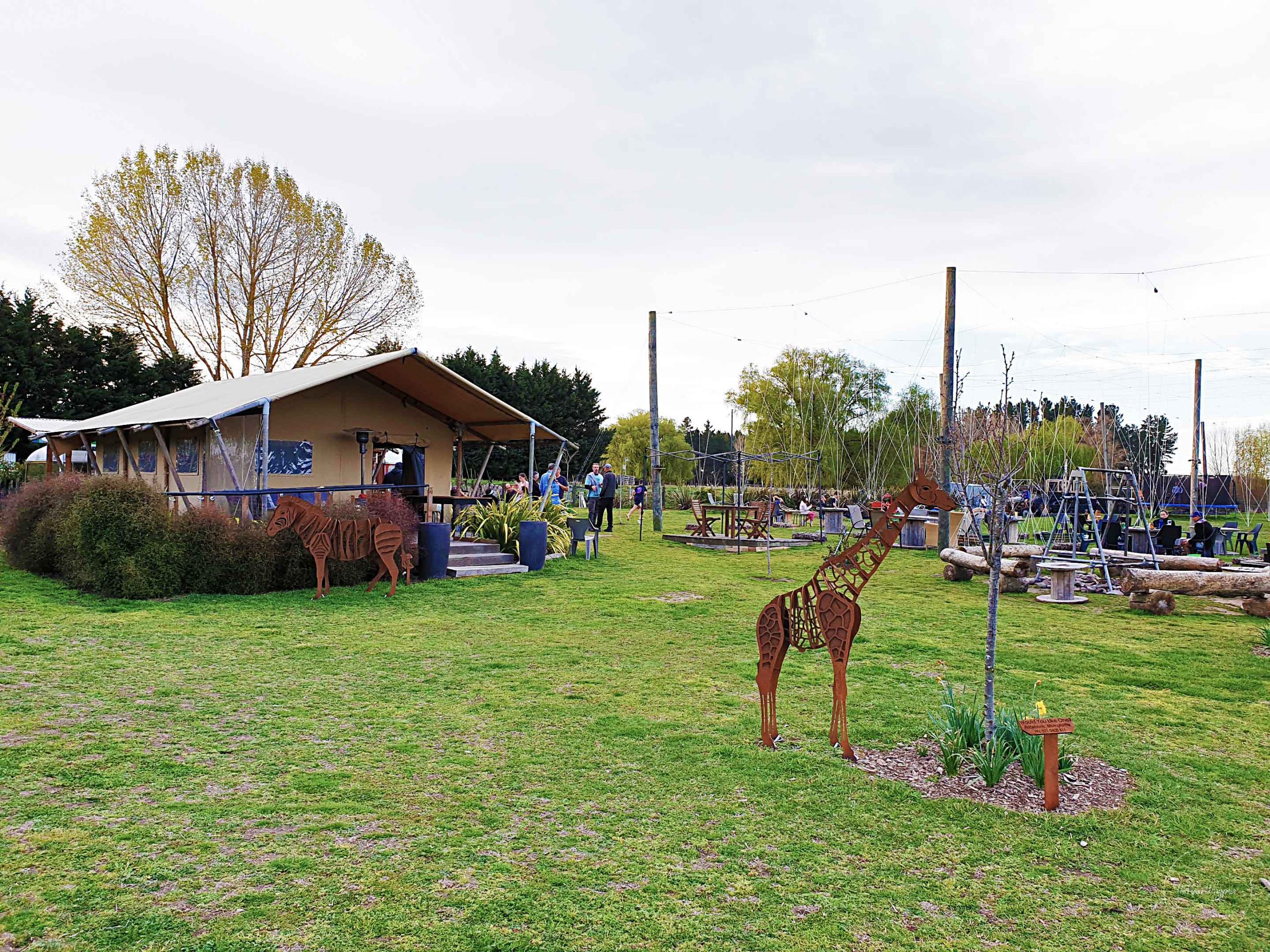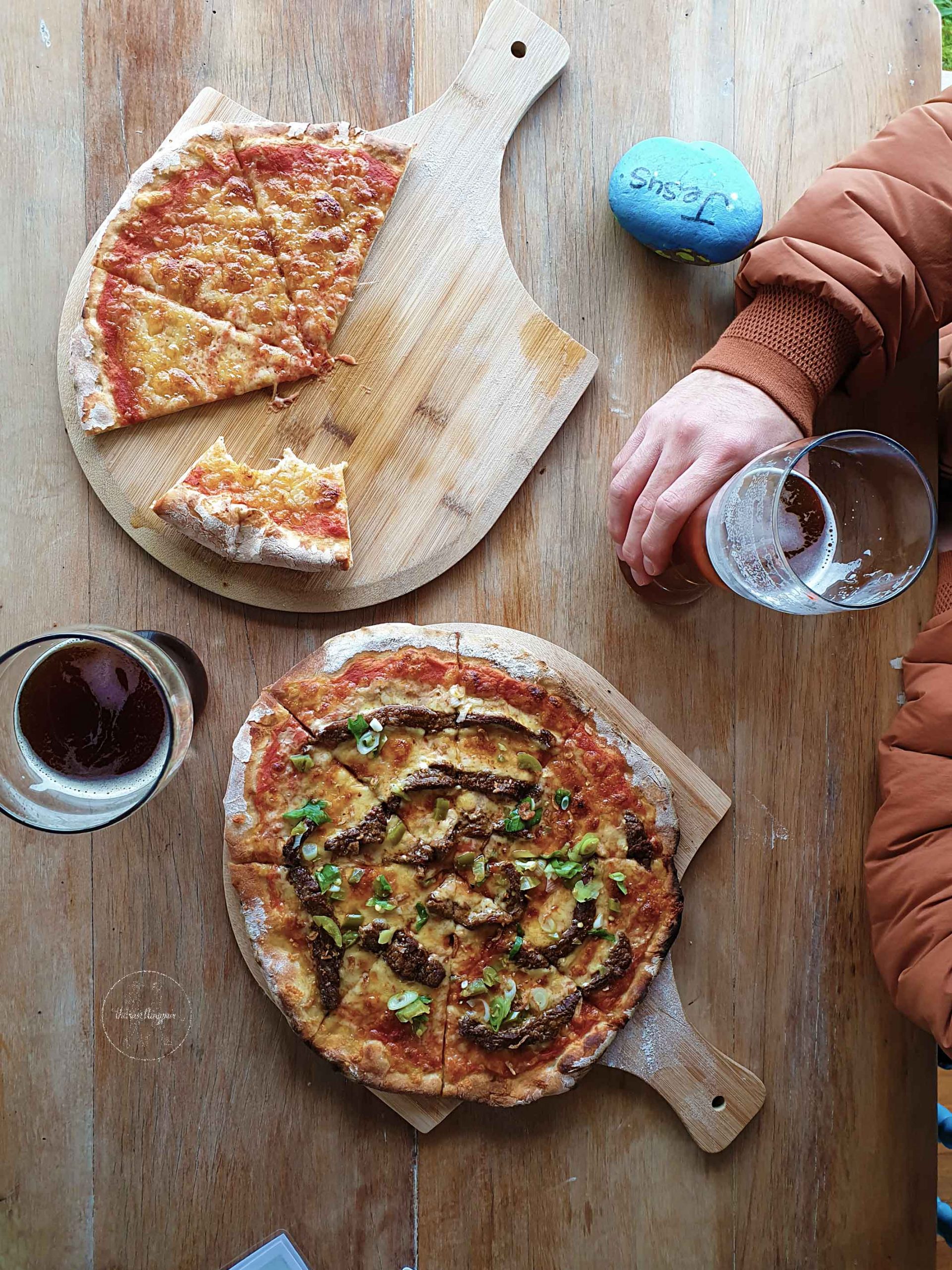 Day six was another day for a long drive, but before we headed to New Plymouth, we had to visit the local op shops, which in hindsight we shouldn't have done because the drive took longer than expected and it started to rain as soon as it got dark. It also didn't help that the first accommodation that we stayed at was on top of a hill and the only way to access it is via a very steep and slippery driveway. We had to park on the road and carry our bags up the driveway, there were no stairs, and no lights along the path.
The next day, we took out time to get ready since we had no plans for the day. Lunch was spent at Little Fed at Westown. They had a selection of cabinet and ala carte food and we opted for a combination of both. By 3:00 pm, we headed to our AirBNB. It had expansive views of the sea and the mountains. On a good day, guests can even see Mount Taranaki. However, throughout our stay, we only caught a glimpse of the tip.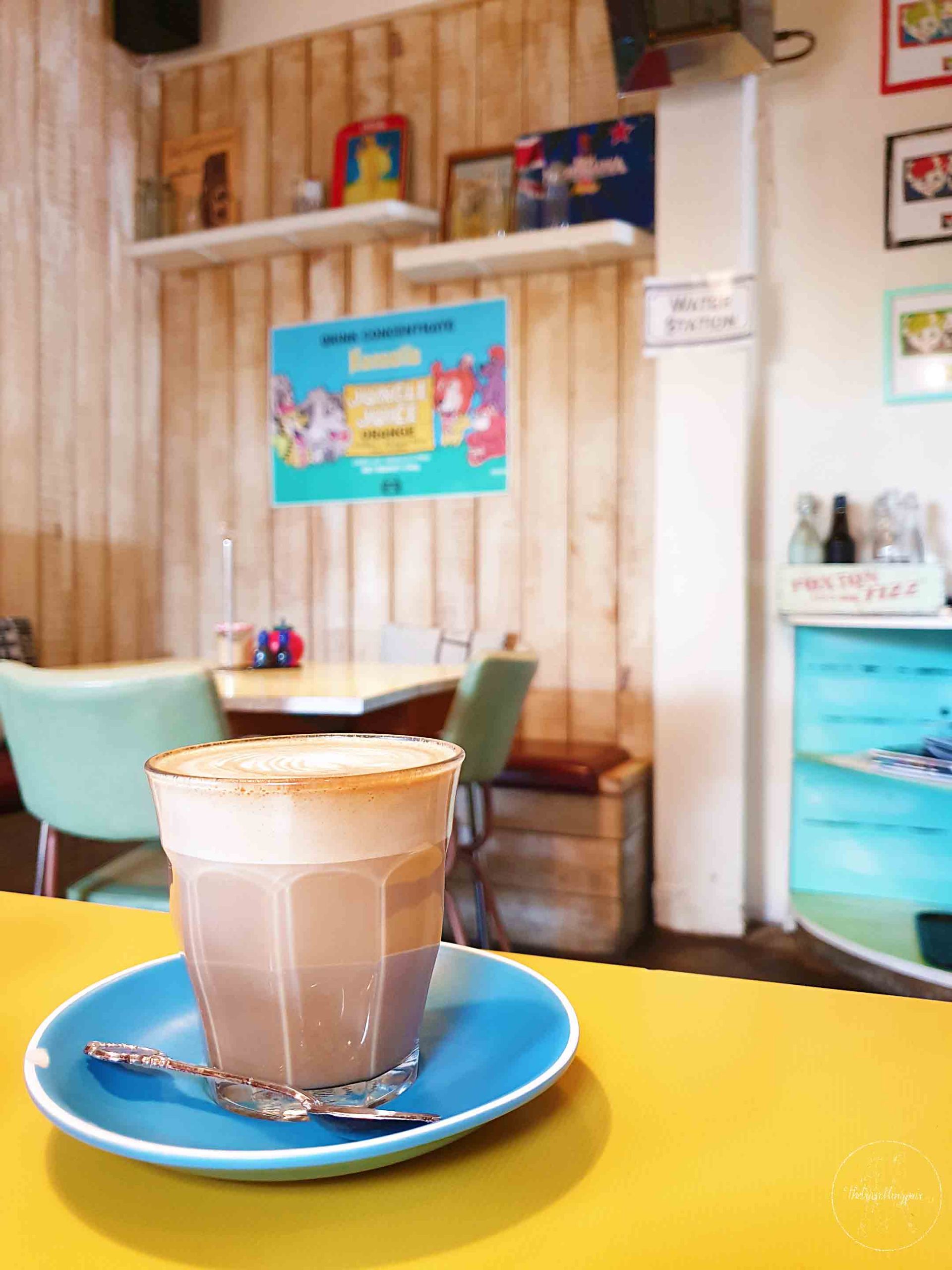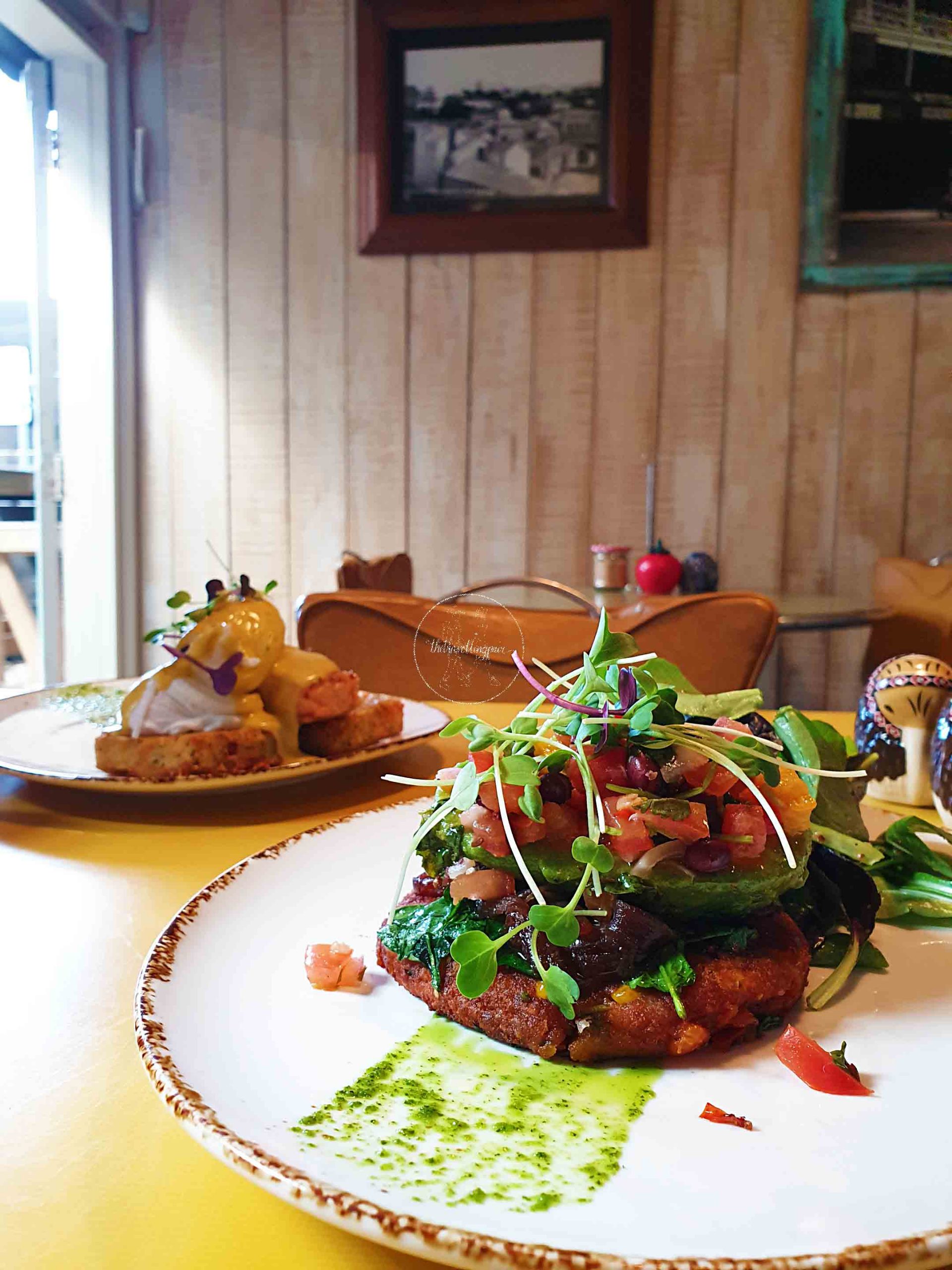 On our third day in New Plymouth, we tramped the Pouakai Crossing in hopes of taking an Instagrammable photo once we reach the tarns. Before we got to Pouakai Hut, we were met by strong gusts of wind. Within 5 minutes we were already soaking wet. We didn't even get the chance to wear our waterproof gear. At the hut, we took a short break. Continuing to the tarns seemed like a suicide mission because of the rain and wind.
The experience would have been more remarkable if we also saw Mount Taranaki, but the tarns themselves were still fascinating. We tried to be patient, enduring the weather, but it was too risky to stay there for long. The entire track took approximately three hours return.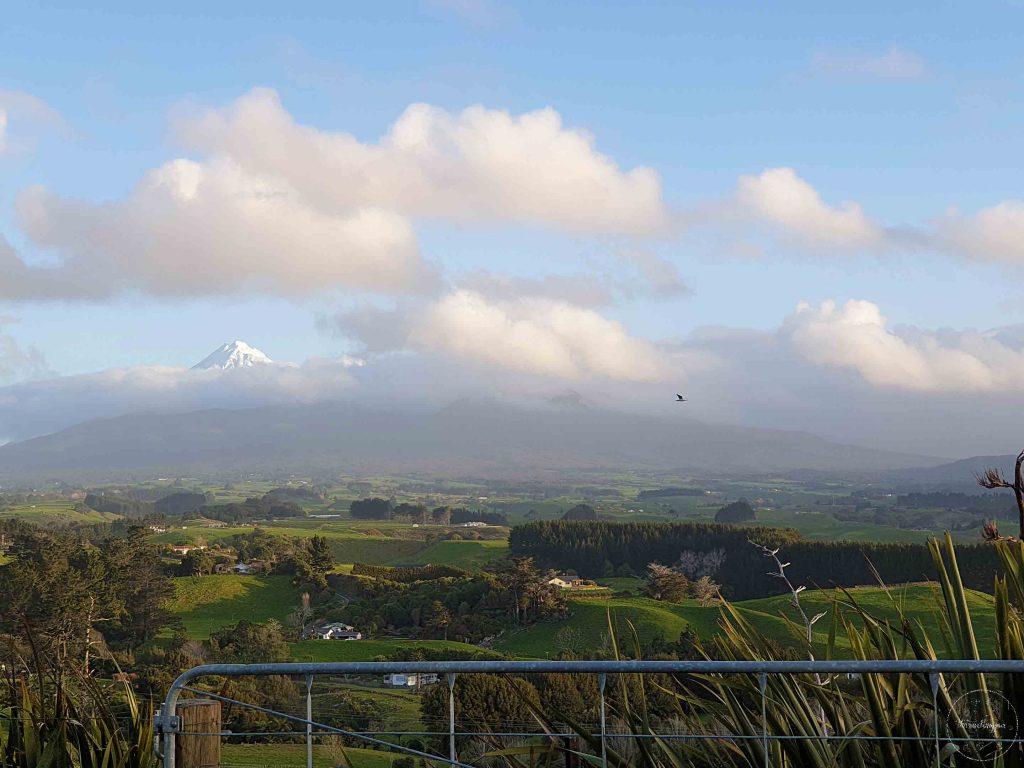 As we headed back to the AirBNB, we finally saw the snow-capped tip of Mount Taranaki.
On the ninth day of our North Island road trip and we headed to Rotorua. Originally, we included Rotorua because we wanted to dine at Stratosfare. We've been looking forward to the buffet dinner since we started planning this holiday. However, the rest of New Zealand has been on Alert Level 2 due to COVID-19 which resulted to the cancellation of our booking. We stayed at Blue Lake Top 10 Holiday Park which is situated across Lake Tikitapu (Blue Lake). Without any planned activities, we ended up thrift shopping and getting a massage. It was the perfect end our holiday.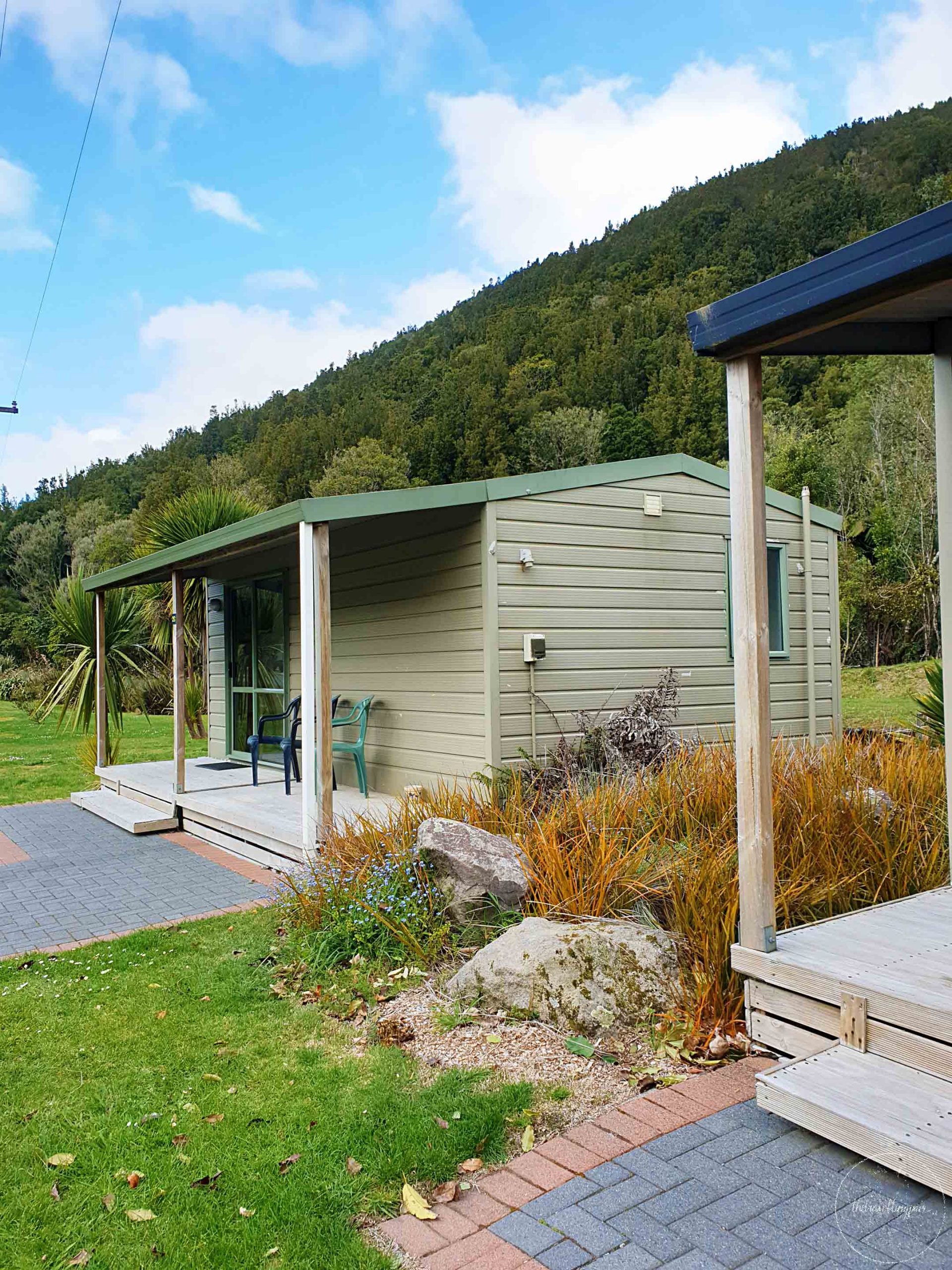 Cabin at Top 10 Blue Lake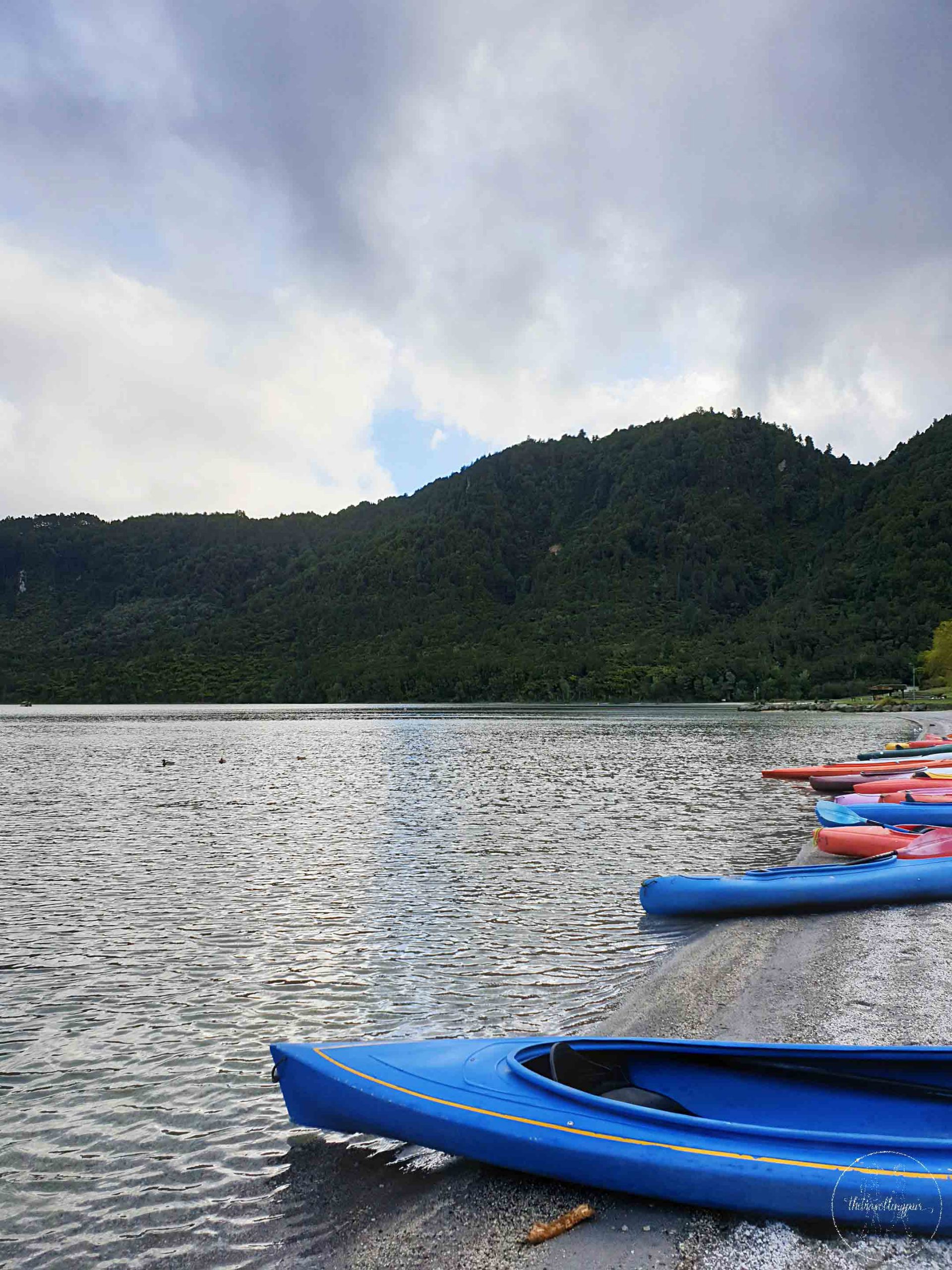 Explore North Island on a Budget
Overall, we spent an average of $180 NZD per day ($90 per person, per day) exploring the southern parts of North Island. This cost included accommodations, petrol, food and drinks (breakfast, snacks, lunch, dinner, and dessert), other grocery items, op-shop costs, activities.