Over a year ago we joined a "Wedding Competition" started by an Auckland-based wedding website. The rules were simple, we just needed to answer and submit a set of questions and our wedding photos respectively. Unfortunately, we didn't make the cut, it was disappointing but it was a good experience at the same time because when we were going through the questions, we started reminiscing about the history of our relationship up to our wedding day. Today, while browsing through some of our files, I found a copy of the entry that we submitted, and I thought I'd share it with you. ?
OUR LOVE STORY
Angelo and I met way back when we were in primary school, we were around 10/11 years old and just schoolmates then. We then attended the same intermediate school and were part of the same special science curriculum. We became close because of odd reasons, a particularly funny one is because he would always ask for a piece of paper every time there was a quiz or an activity in class because he would rather spend his money on video games instead of school supplies. Over time, we turned from mere classmates to best friends. But our relationship didn't progress further as we went our separate ways the next school year because he was no longer in my class. We would still talk during breaks but only on very rare occasions when we would see each other.
Fast forward to our second year in University, when we were reunited by one of our common interests, dogs. I clearly remember that day when he approached me after one of my classes, to tell me that one of his dogs gave birth and that they are looking for responsible people to adopt the puppies. This was him fulfilling a promise he made years before, that he would give me a puppy when one of his dogs give birth. So we arranged a time and date for me to pick the puppy up. And from then on we picked up where we left off and kept in contact, up until we became more than best friends. It has been nine years since he and I became partners.
March 2015 was the date he proposed. It was on a skydiving trip to Kerikeri that almost didn't push through because of the storm which was about to hit the North Island. We had to wait for a few hours for the sky to clear up even just a bit. I, together with the seasoned skydiver, was the last one to leave the plane. As we were descending, my sky diving partner was pointing to the direction where Angelo and the rest of the crew were, and there it was, a huge sign asking "Can I Keep You?" (If you are a fan of Casper the movie, which we are, you'll know what it is about). As soon as my feet touched the ground, Angelo came up to me, knelt, and popped the question.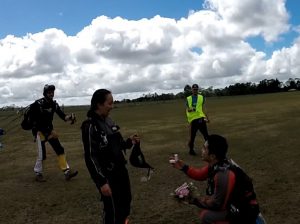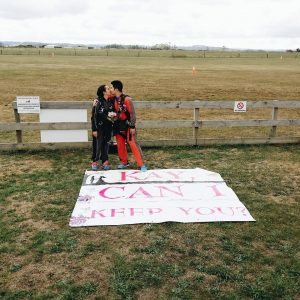 YOUR WEDDING STYLE
What was your overall wedding theme and colour scheme? What did you love most about your wedding venue? Tell us about any creative or unique additions to your wedding style (e.g. decorations, dresses, flowers, vows etc).
Our love of and for the ocean was the main inspiration while wewere planning the wedding. A venue that is close to the beach was our priority when we started our search. Okahu was the very first venue we visited and it was just love at first sight. We just envisioned how the entire setting will look like on our big day and we knew it was the perfect venue for our day. The glass walls made it seem like we were literally on the water; it gave us the feeling of being on the beach without having to worry about the weather changing, the tides, and getting sand everywhere.
Because of how Okahu Waterfront Venue was set-up, my plans of going small and simple worked out perfectly. I am a very practical person, and the overall budget for the decorations reflected that. Half of the flowers that we used were silk flowers which I brought in bulk from a shop which was about to close down, and the other half were fresh flowers ordered through a wholesaler, rather than a flower shop, which meant cheaper prices. All the bottles that we used were either recycled milk bottles, jam jars, or coffee containers. I made the starfish decors and we got the seashells from local beaches. The rest of the items we needed were sourced from clearance deals including the candles, ribbons, even our cupcake stands and champagne glasses. I know many brides may not agree with this decorating style, but it all worked out perfectly for us. It even allowed us a bigger budget for food and drinks (and our week-long North Island road trip with our families).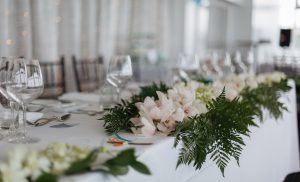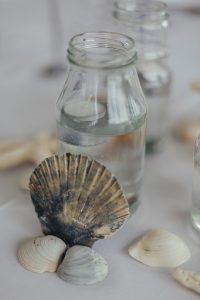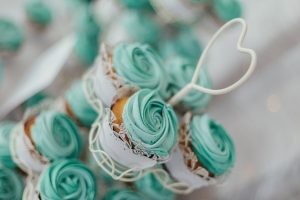 Share with us the top 3 moments from your wedding day that you will never forget (e.g. when the best man set the groom's shirt on fire!).
– The entire wedding day itself will always be unforgettable, but our top three best memories would be; how our families and friends actually made it to the wedding, considering that more than half of them had to travel from the US, Canada, Australia, and the Philippines.
-How the groom and his entourage worked all morning dressing up the bridal car, only to have it soaked by a heavy afternoon rain in Auckland's ever unpredictable weather.
-How we rigged the bouquet and garter toss so the best man and maid of honor ended up doing that age old wedding tradition.
If you could go back in time to the first moments of wedding planning, what piece of advice would you give yourself?
The only advice I would probably give myself is: "Make time to pamper yourself, you deserve it". I was so engrossed in planning not only the wedding but also the 6-day family road trip that I honestly forgot about myself. My advice for anyone who is about to get married is "Enjoy every second of it. Don't worry about the wrinkled table cloths, or the missing decorations, or even the weather. You are about to marry the love of your life, make the most out of the moment."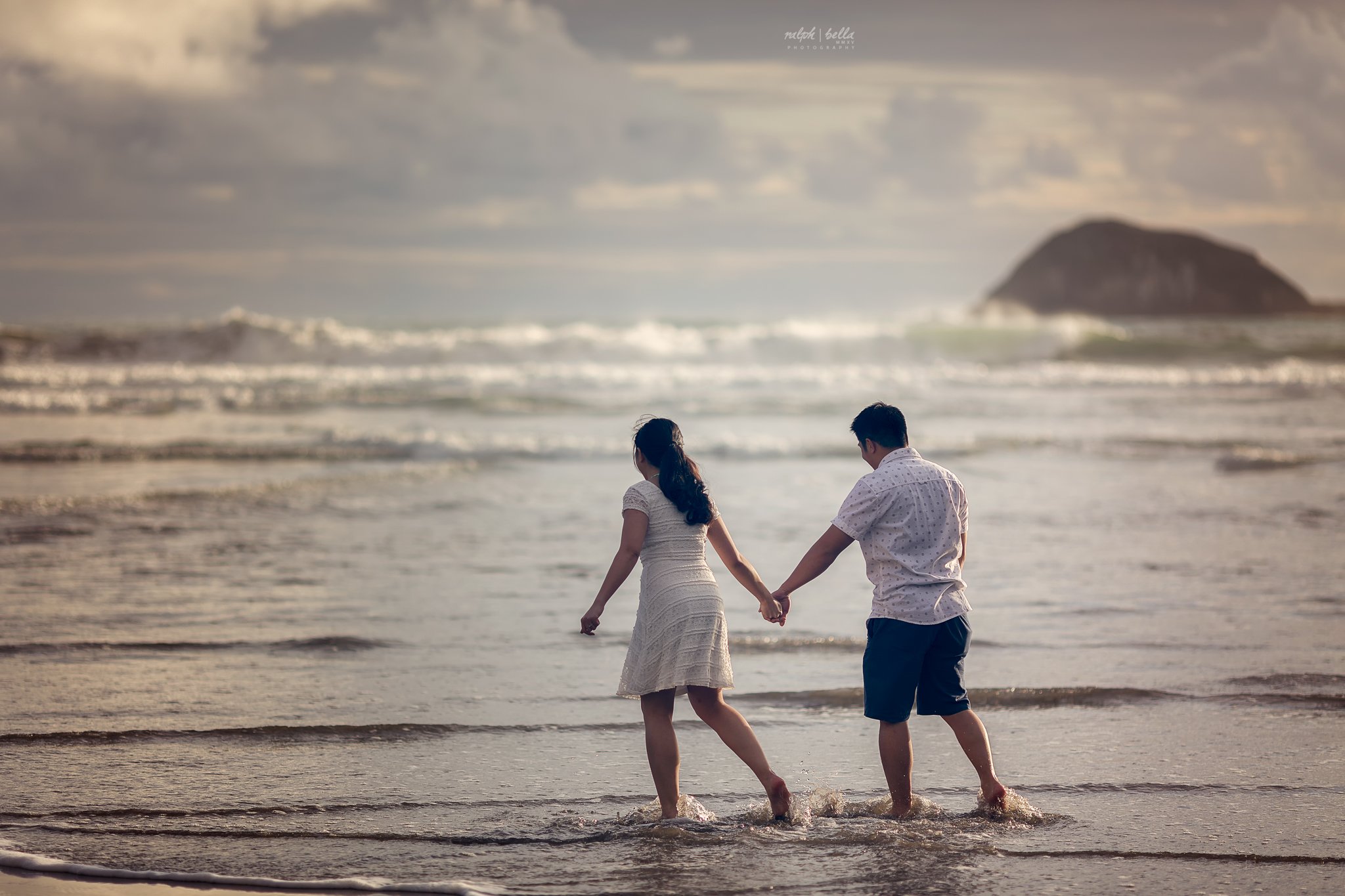 XOXO
Kay