Disclaimer: At the time of writing this, it has been announced that the Pacific Jewel will already be retired as part of P&O's plans of continuously updating their fleet. However, the Fiji Encounter cruise is still being offered and it will be on board the Pacific Aria.
May 17, 2018 marked our very first travel on board a P&O cruise or any large ship for that matter. We were both excited since we were going on a 7-day holiday, but also nervous because we didn't know what to expect. But as soon as we got acquainted with the ship, it was a no-brainer that we needed to book another cruise.
We decided to write this entry because when we were doing our research about cruises, we can't seem to find enough information online. We only read mixed reviews which didn't really help. Below are some of the information that we've gathered during our trip that we hope will assist you with your future travel plans.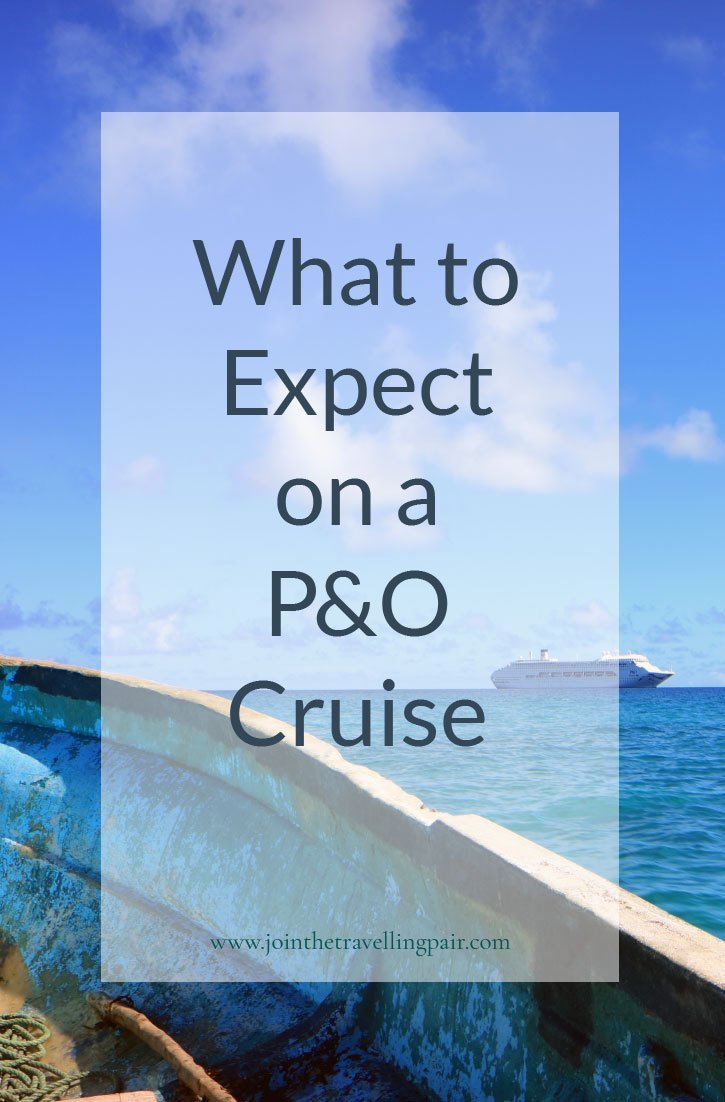 The P&O Cruise (Pacific Jewel) OCEANVIEW ROOM
As soon as you board the P&O cruise ship, you can either go straight to The Pantry for some lunch or to your assigned rooms. The room size is similar to a regular motel or hotel room, however, the bathroom is smaller. There are heaps of storage spaces especially for your luggage. In the room you will find a health advisory letter, this is very important, make sure you read it. There will also be a robe, an umbrella, and some bottles of water; whieh are all for sale.
Here are some photos of the ocean view room.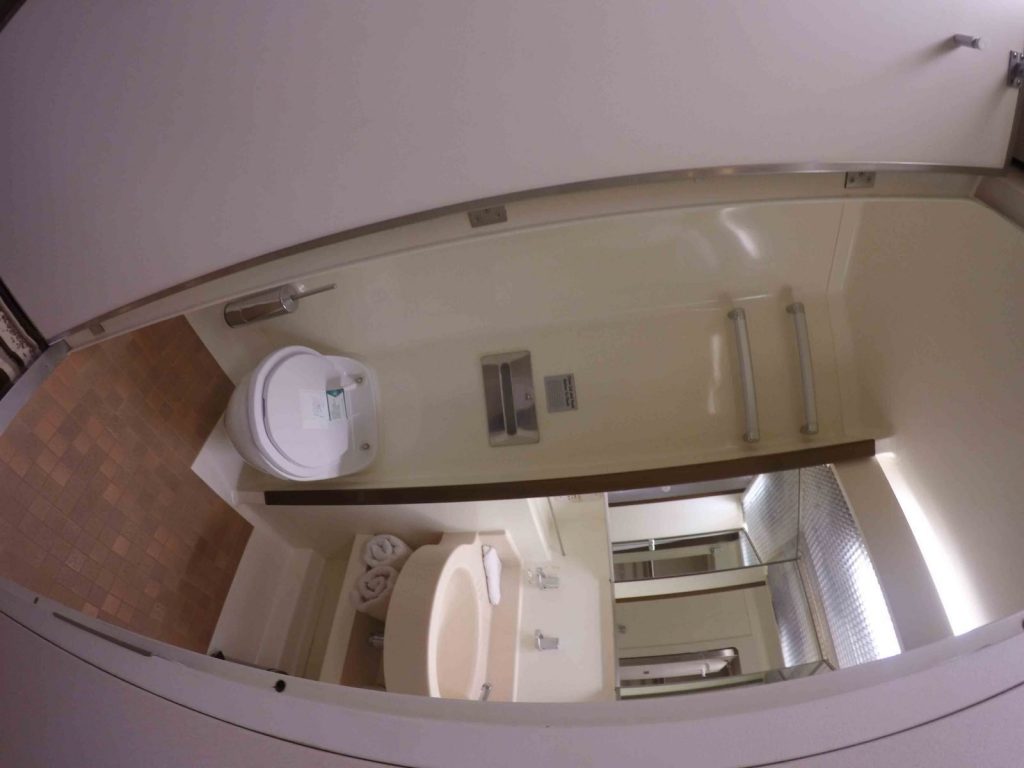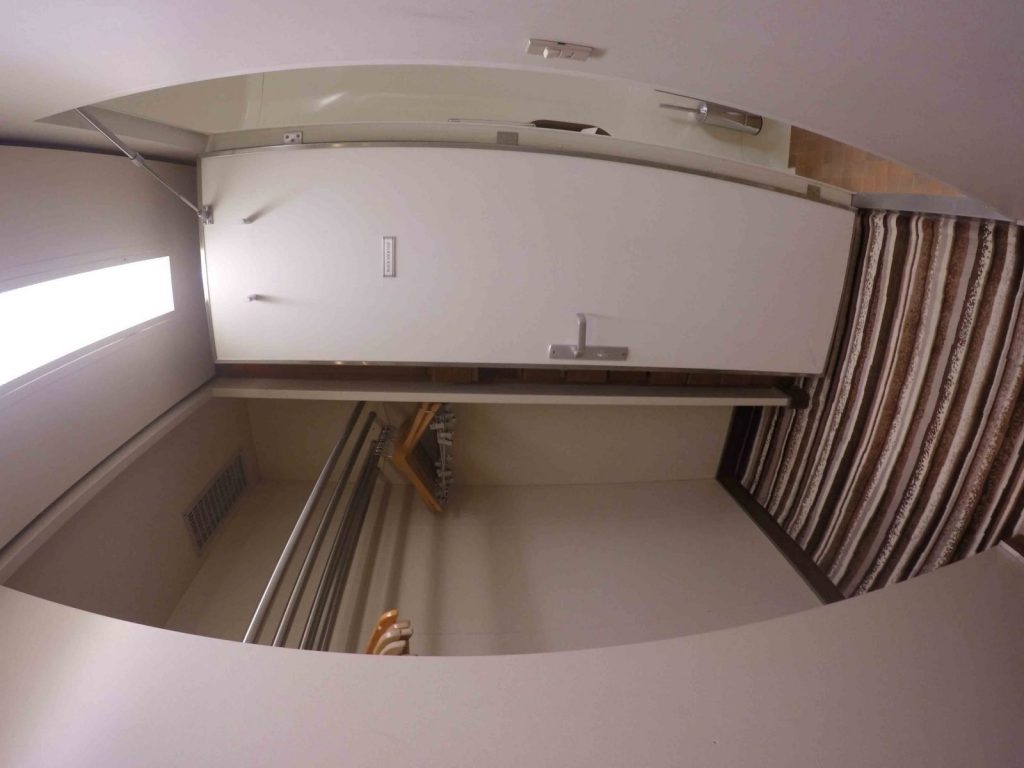 On board the cruise ship, you have several options. You can opt to dine at The Pantry (buffet) or Waterfront Restaurant (sit-down meal), both are included in the fare cost; or you can explore the other paid options, like Shell and Bones, Salt Grill, and The Grill for dinner, and Charlie's Bar and The Café for a good cup of coffee and a delicious slice of cake.
Being the food lovers that we are, we tried most of the options on board and most of the food that we tried passed our standards.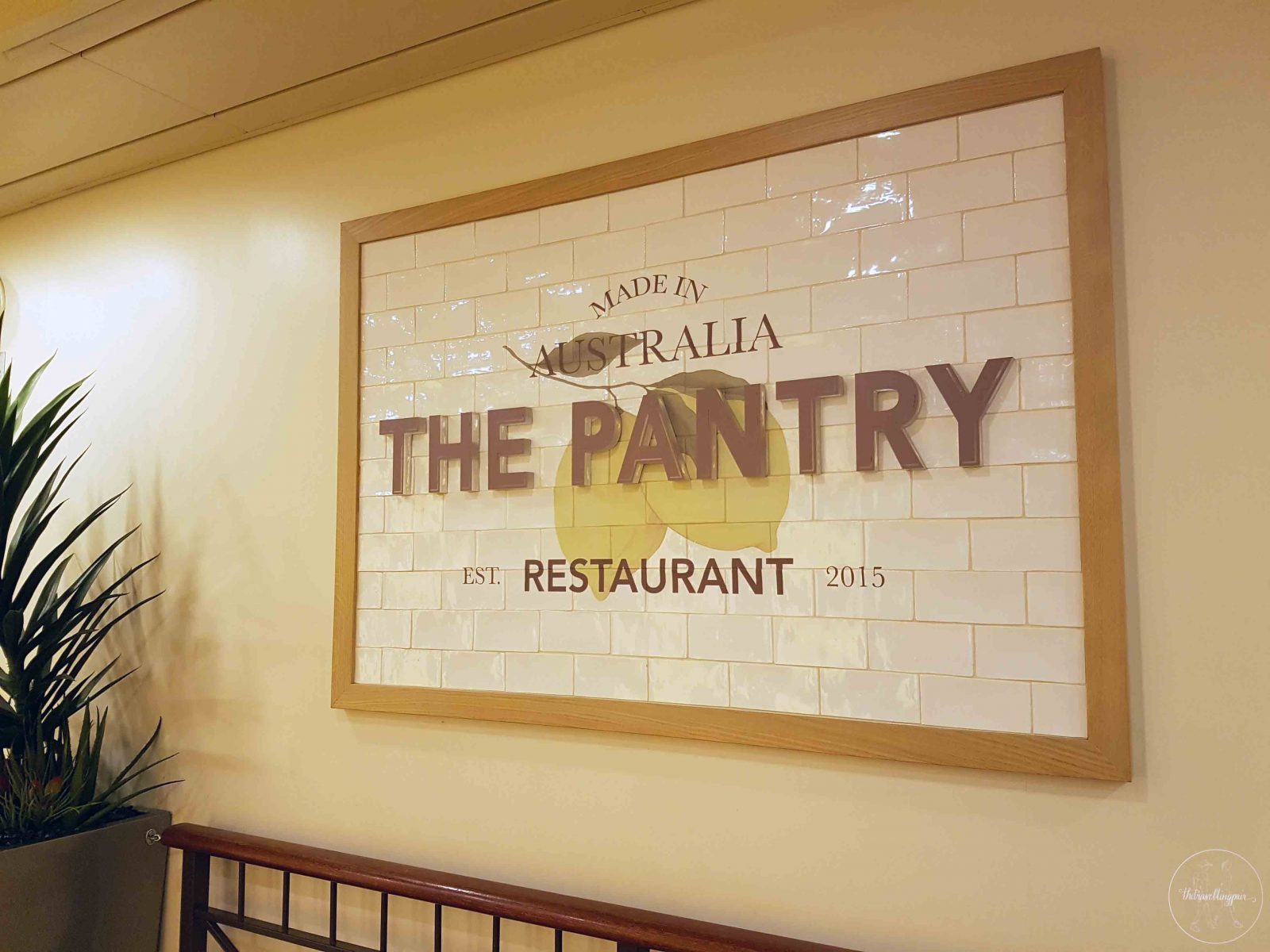 The Dome, Oasis Bar, The Orient, Connexions Bar, Pool Bar, and Marquee Bar are also available if you are after a glass of wine, a cocktail, or a bottle of beer. The drinks are not part of the package. You can either pay on account or can purchase any of the drinks packages offered.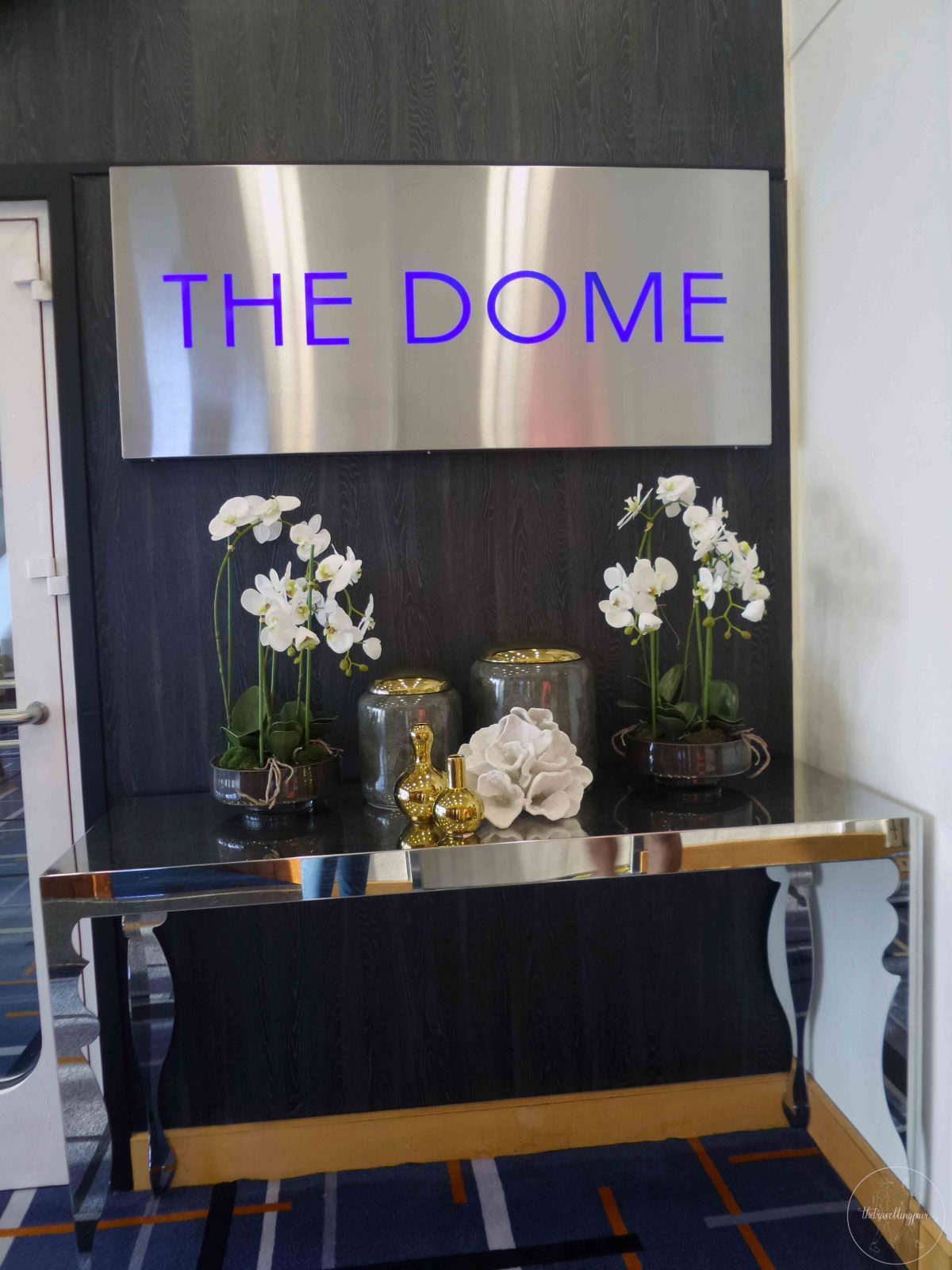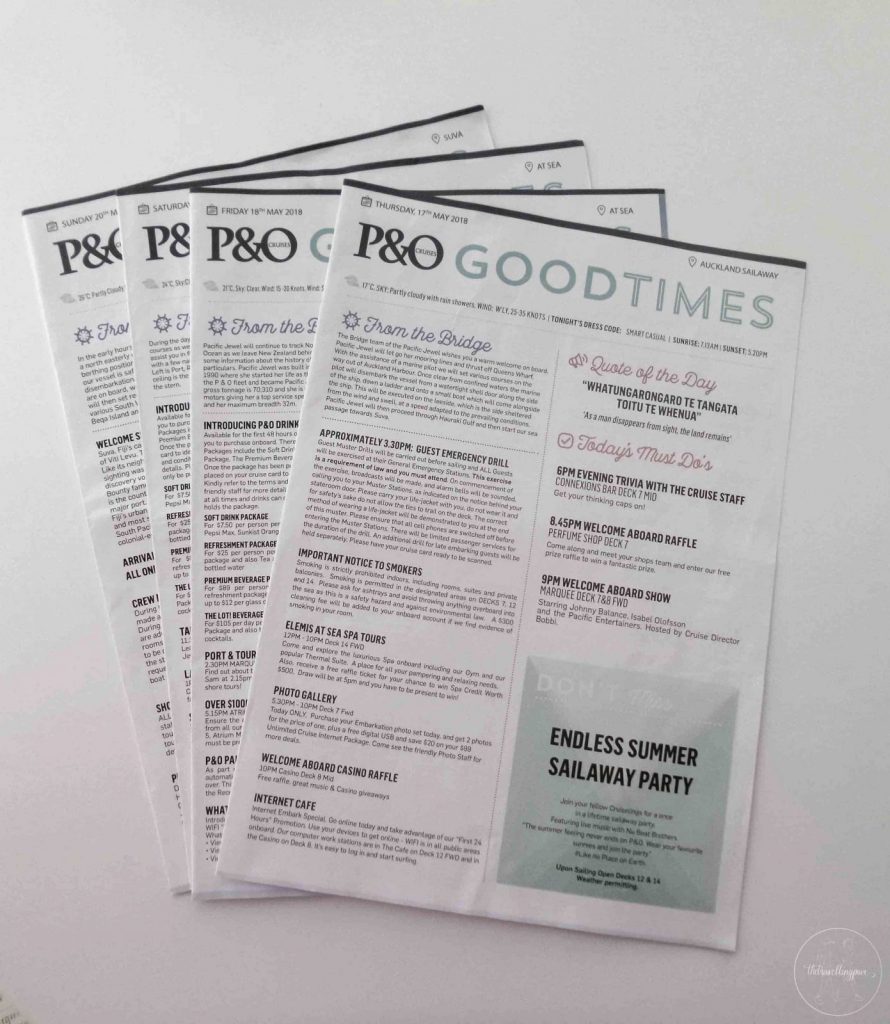 The cruise has so much in store for its passengers. Every day you will receive a circular called the P&O Good Times, it consists of the different show schedules, available activities, and promos for the following day. If you plan to be on your feet the entire day, the P&O Good Times will be your friend. All the shows and most of the activities are free.
We did the following during sea days: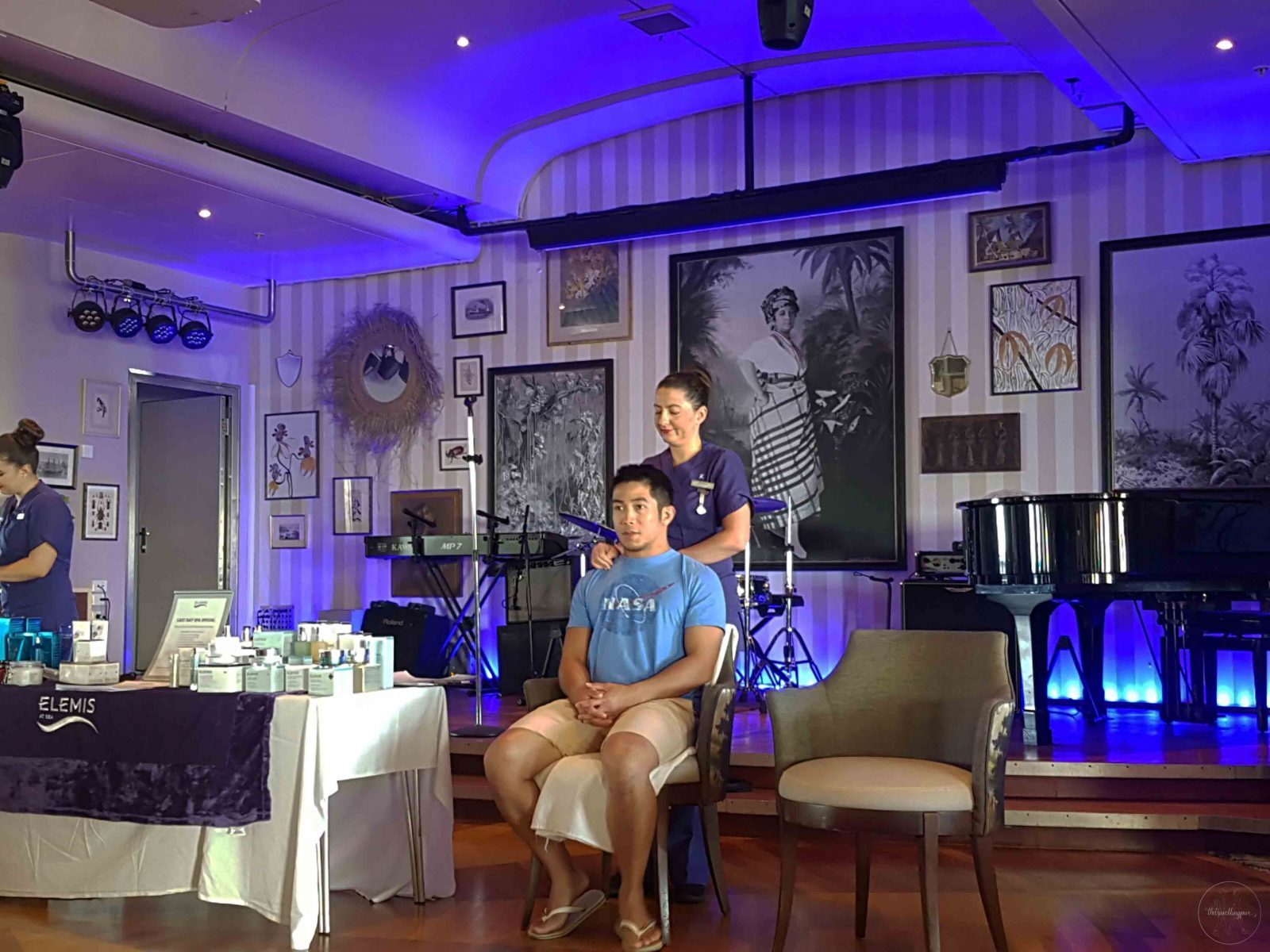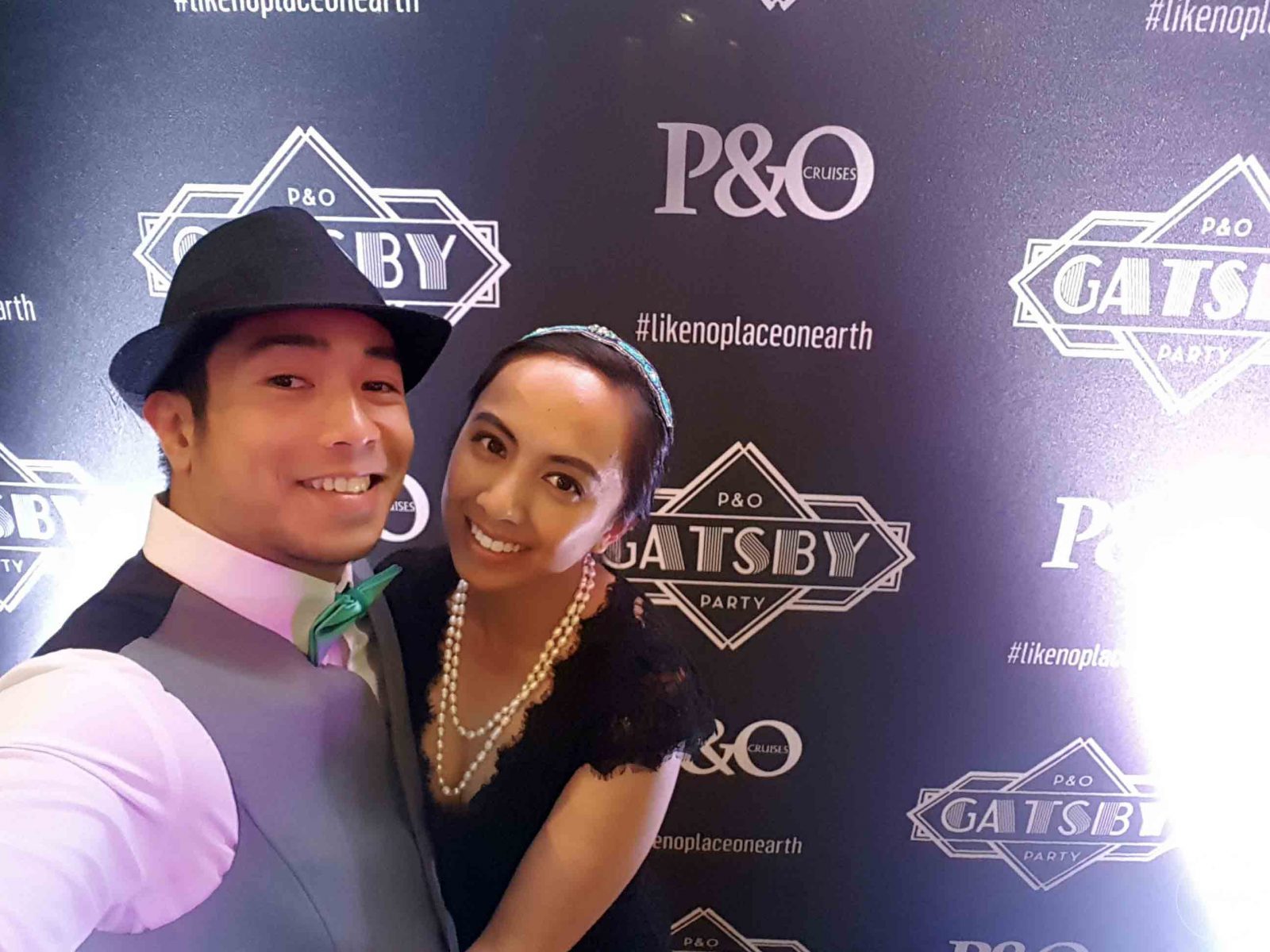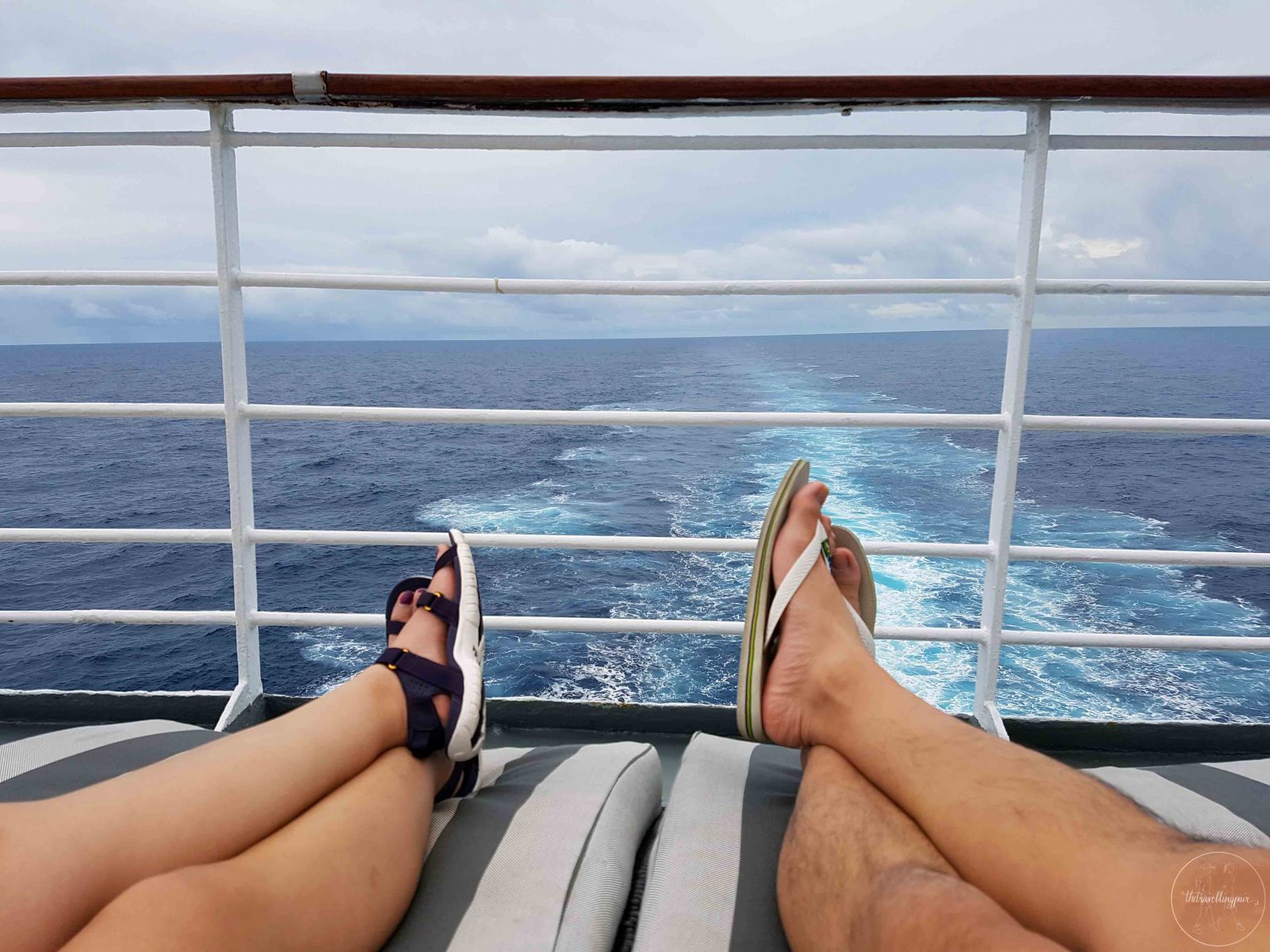 And explored these beautiful places in Fiji while the ship was at port: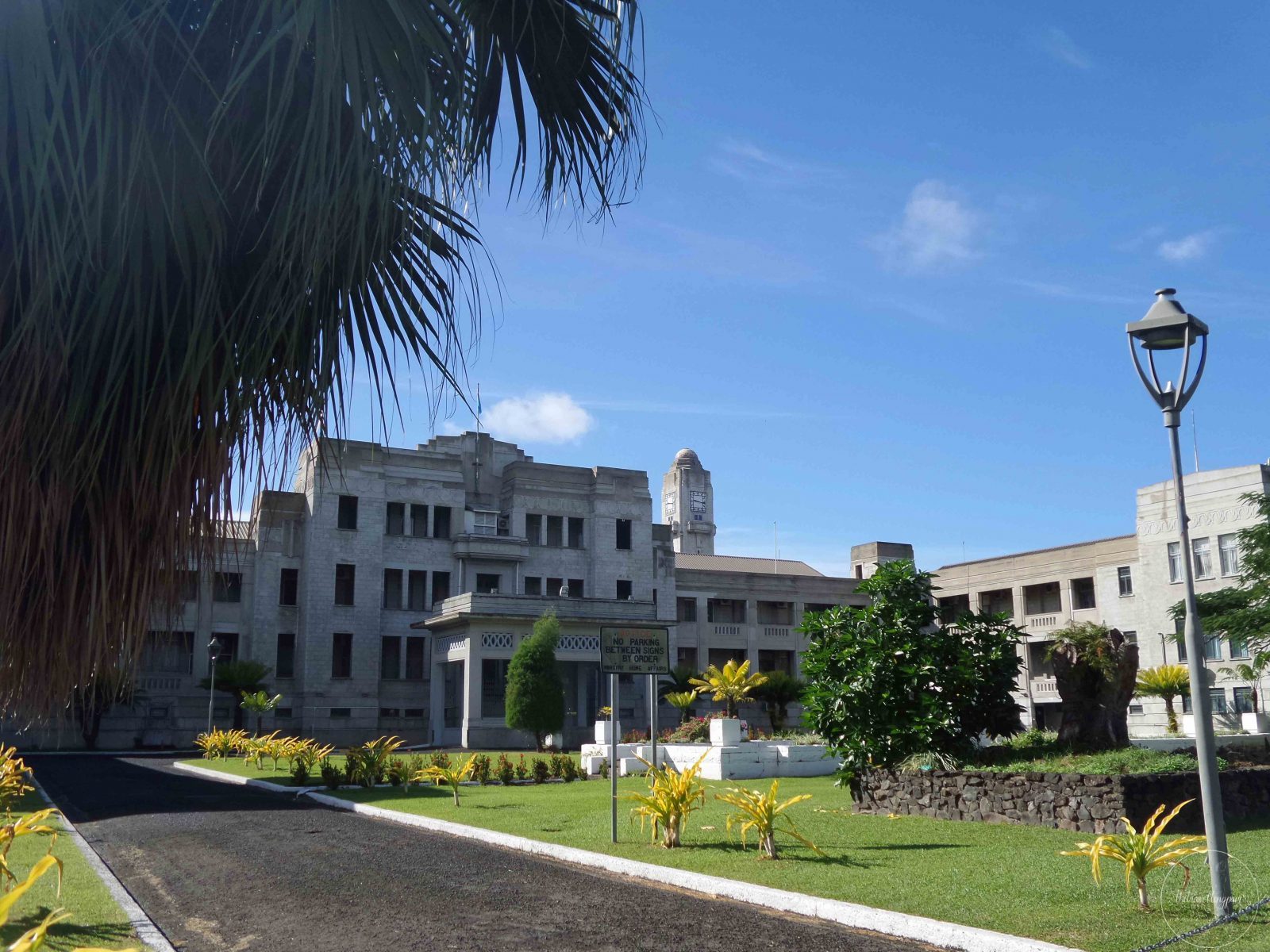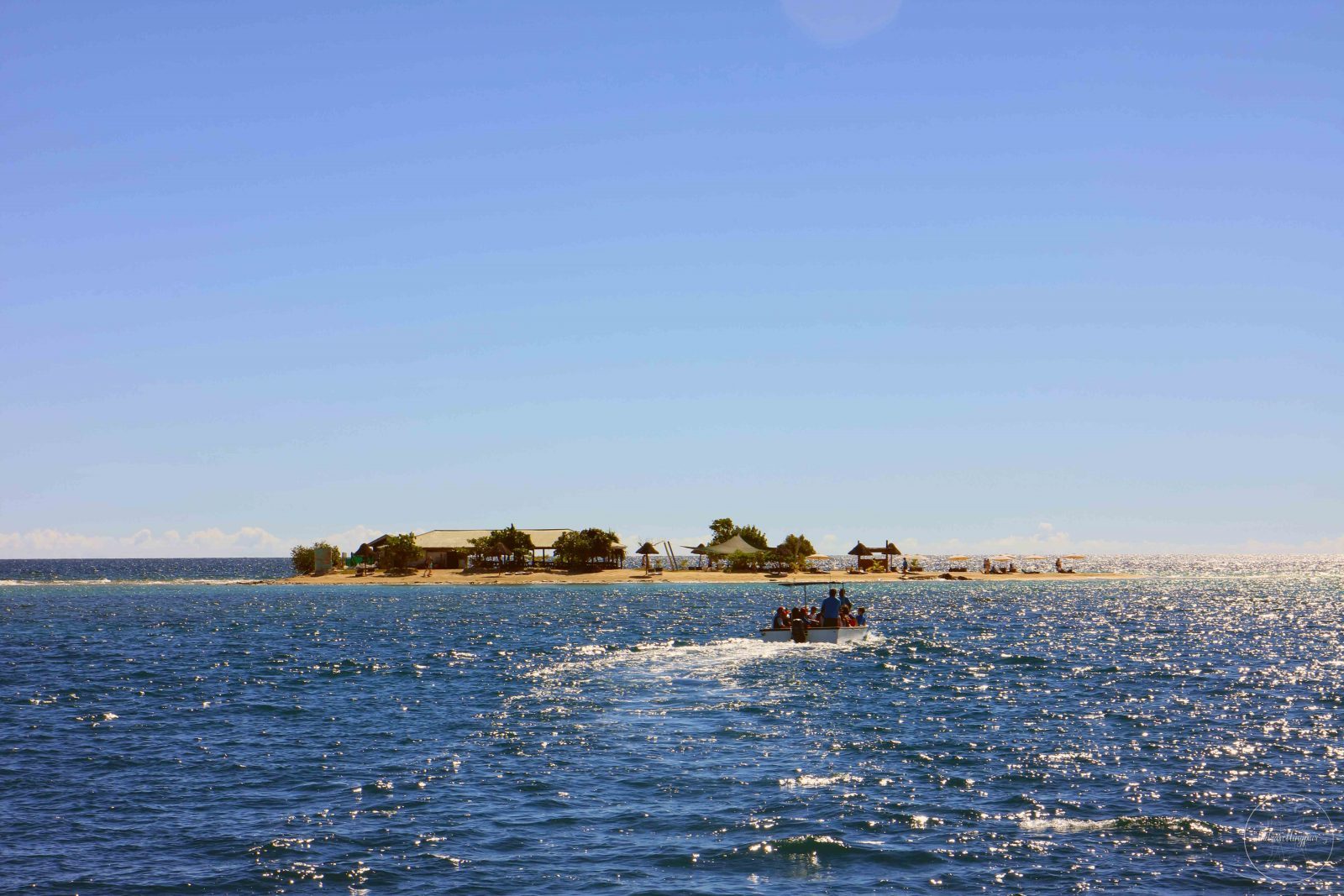 P&O Cruise FRIENDLY & HELPFUL CREW
For the 8 nights that we were on board the P&O cruise, we always felt at home, not only because we were surrounded by several Filipino crew members, but also because of how they made sure that our stay was as comfortable as possible. Our rooms were tidied twice every day, there's always an animal towel at the end of the day, and they always greet you in the hallway (or wherever they meet you).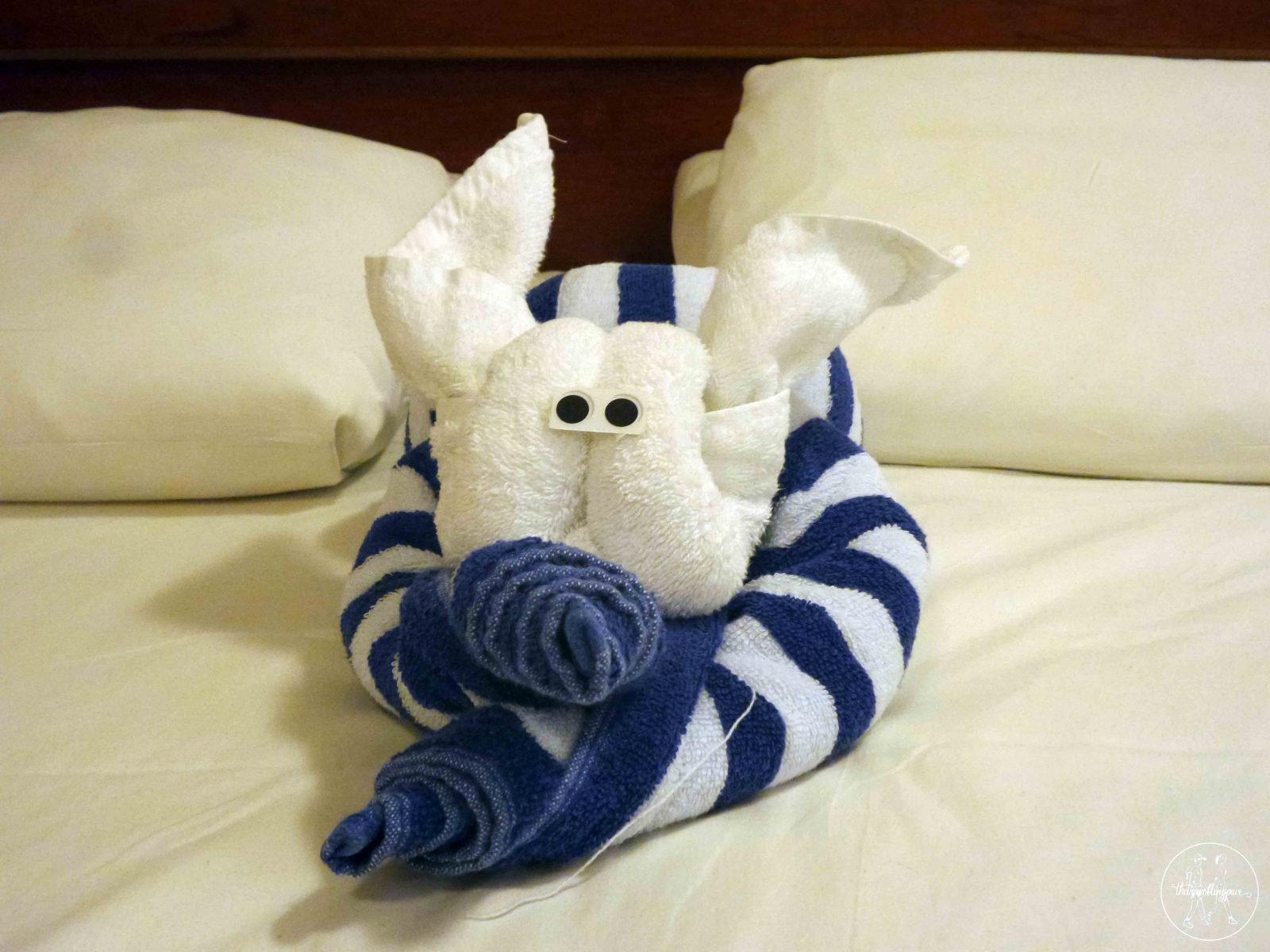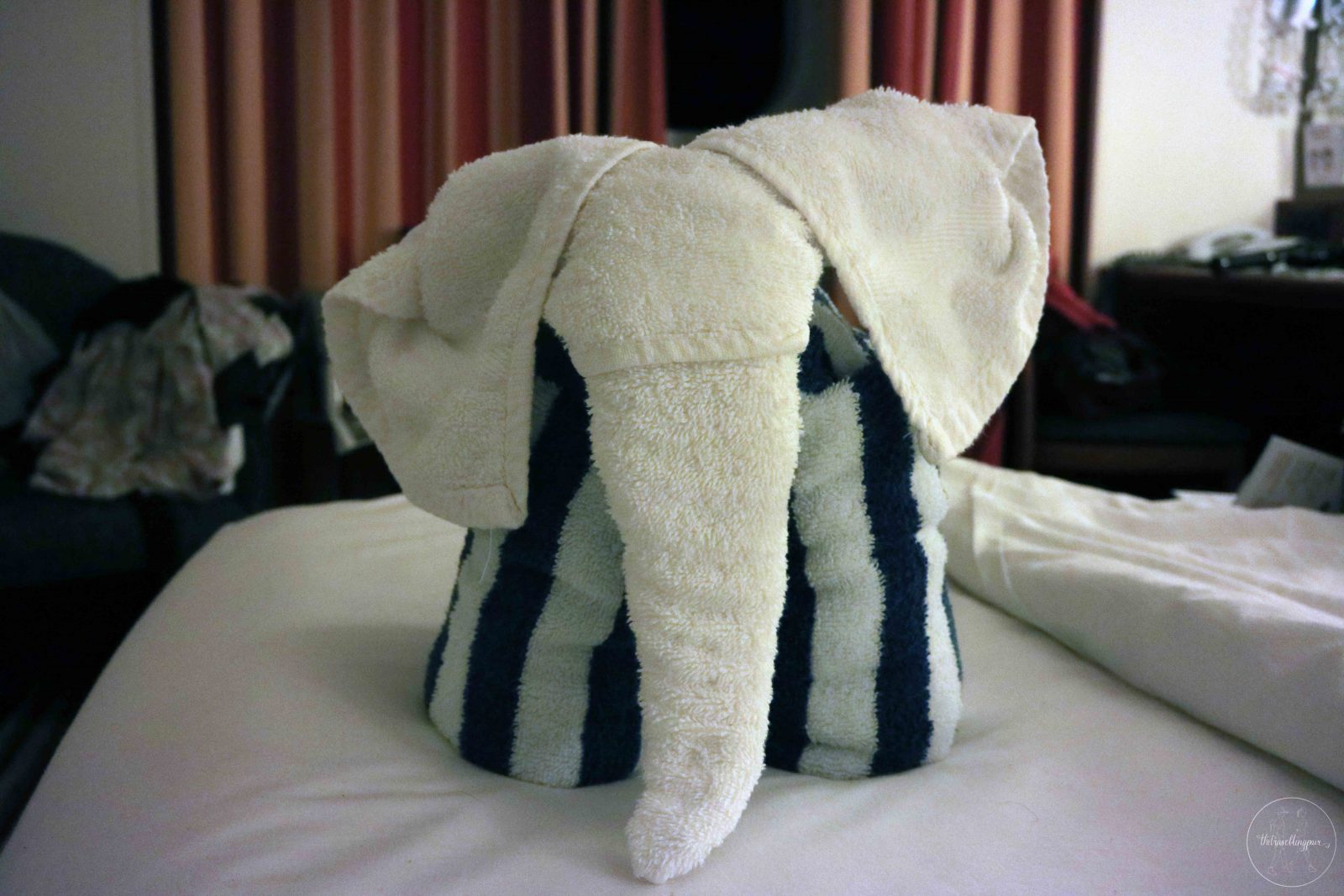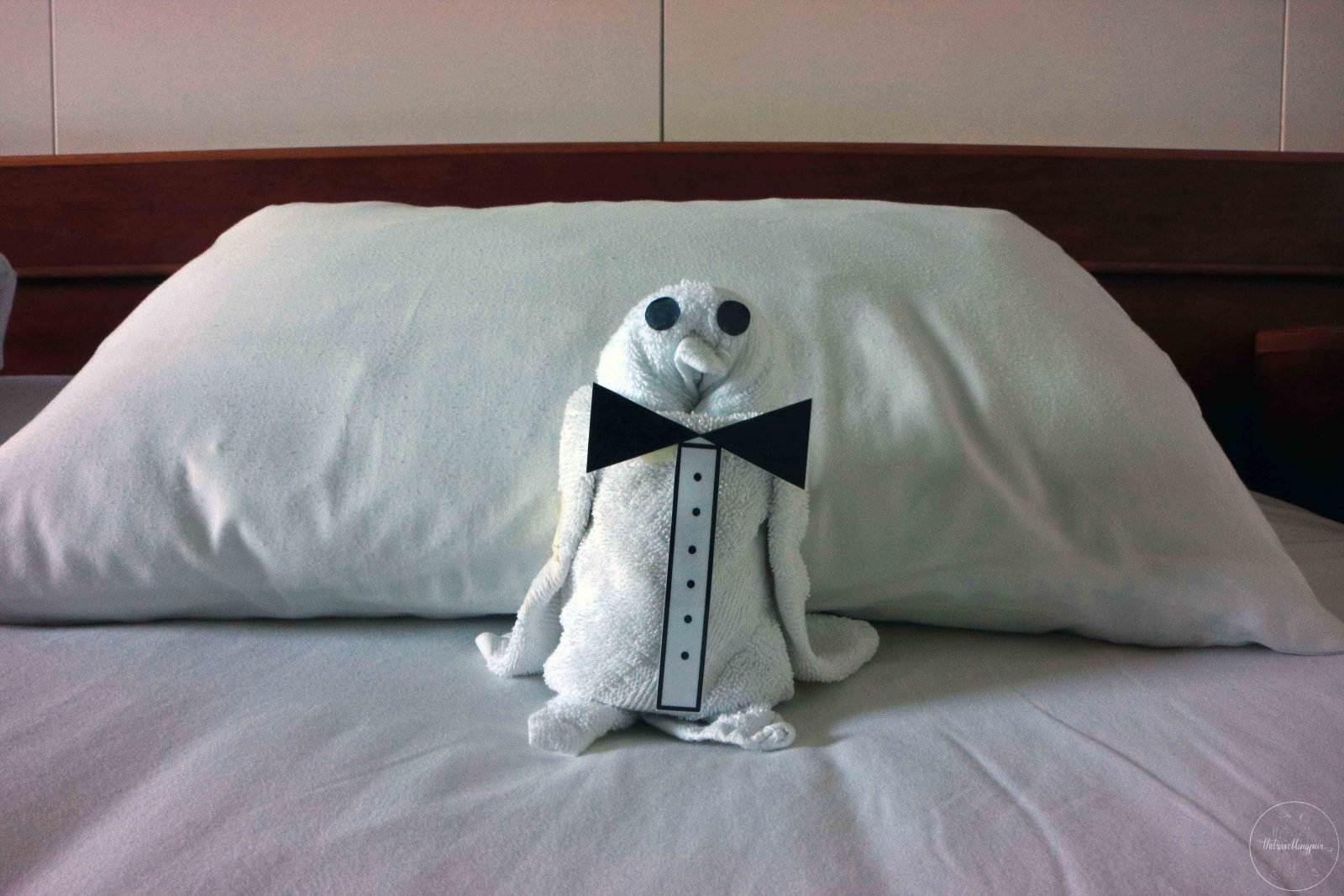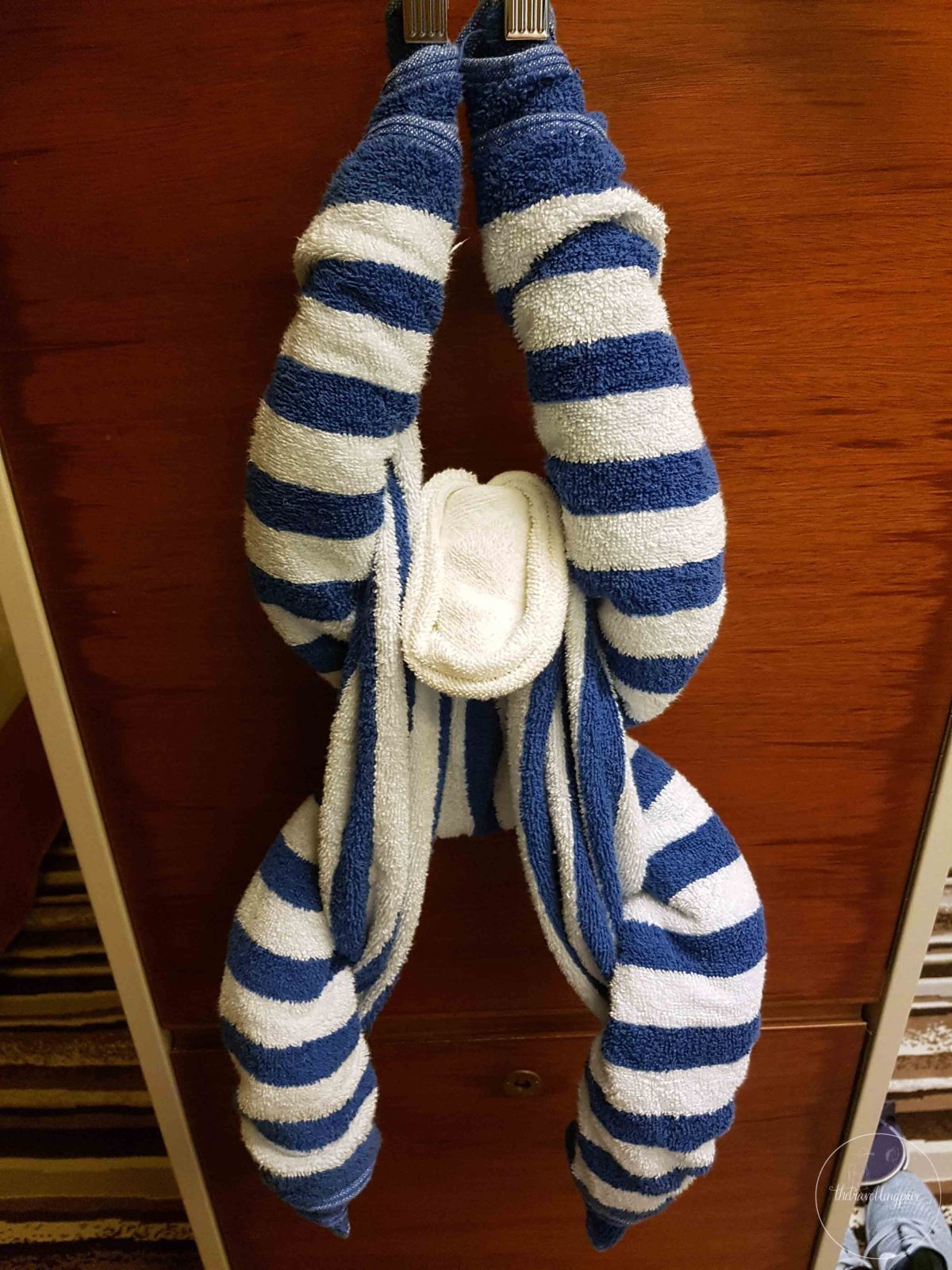 We can only imagine how busy it can be to go on holiday with kids. P&O cruises offer a variety of activities for kids of all ages. The Kids Club consists of the following programs:
Turtle Cove for kids 2 to 6 years old, but must be toilet trained.
Shark Shak for kids 7 to 10 years old
HQ for ages 11 to 14
HQ+ for teenagers 15 to 17 years old.
They also offer a late night babysitting service in order for parents to join in on the evening fun. Starting at 10:30 pm to 1:00 am, parents can avail of the babysitting service for $5.00 AUD per hour per child. The rates are said to be reduced for extra siblings.
P&O Cruise On-board Payment Options
Before boarding the ship, you will be given the option of linking a credit card or manually adding credit to your cruise card by paying cash at the reception or by using one of the machines provided. The cruise card will serve as your identification and your purchasing card. If you need to pay for any on board purchases, the card just needs to scanned, thus, you need to carry it with you at all times. All charges are in Australian Dollar (AUD).
P&O Cruise DEALS for SHORE TOURS
P&O tries to give their passengers the best deals when it comes to shore tours. Thus, they offer a price match in case you see the exact same activity at a cheaper price. Trust us, being the bargain hunters that we are, we tried to look for cheaper deals but we noticed that most of them are unavailable on the day of our trip.
The other advantage of booking through them is not worrying about shore tour delays because the ship will not leave without you.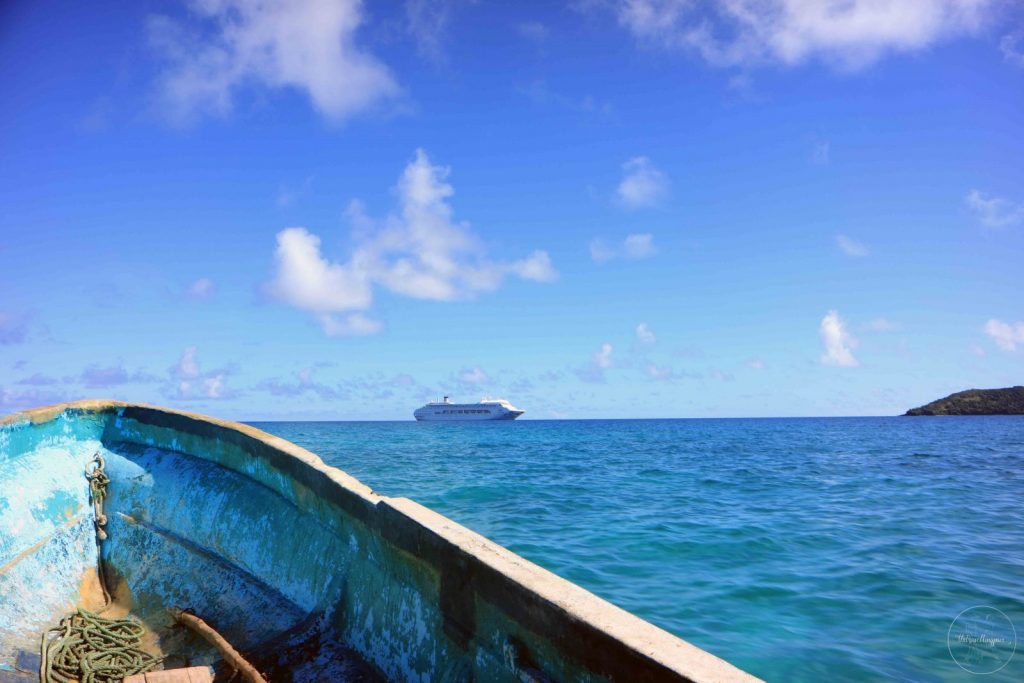 You get to RELAX on a P&O Cruise
Think about this, you wake up not having to worry about brewing coffee or preparing breakfast. The only thing needing real effort is actually walking to the restaurant. After breakfast, you can either join the other passengers for the scheduled activities, otherwise, you can just lounge around and do nothing. It's is all up to you.
This is only a sneak peek of what you should expect when you go on a P&O cruise. If you are still having second thoughts, below is a video of the beautiful islands of Fiji, it might make you change your mind.