New Zealand's West Coast, the untamed and pristine side of the South Island. This beautiful region boasts unparalleled panoramic views and countless adventures for those daring enough to challenge its rough terrain and often wild weather. A place definitely worth visiting when in the South Island of New Zealand, adventure seekers have a few options when looking to explore this part of the country. Below is condensed itinerary based on our actual trip last October 2017.
Before packing your bags, please make sure that you do ample research on all the needed safety gear to make your trip a much more enjoyable one, after all, the Wild West Coast is called just that for a reason.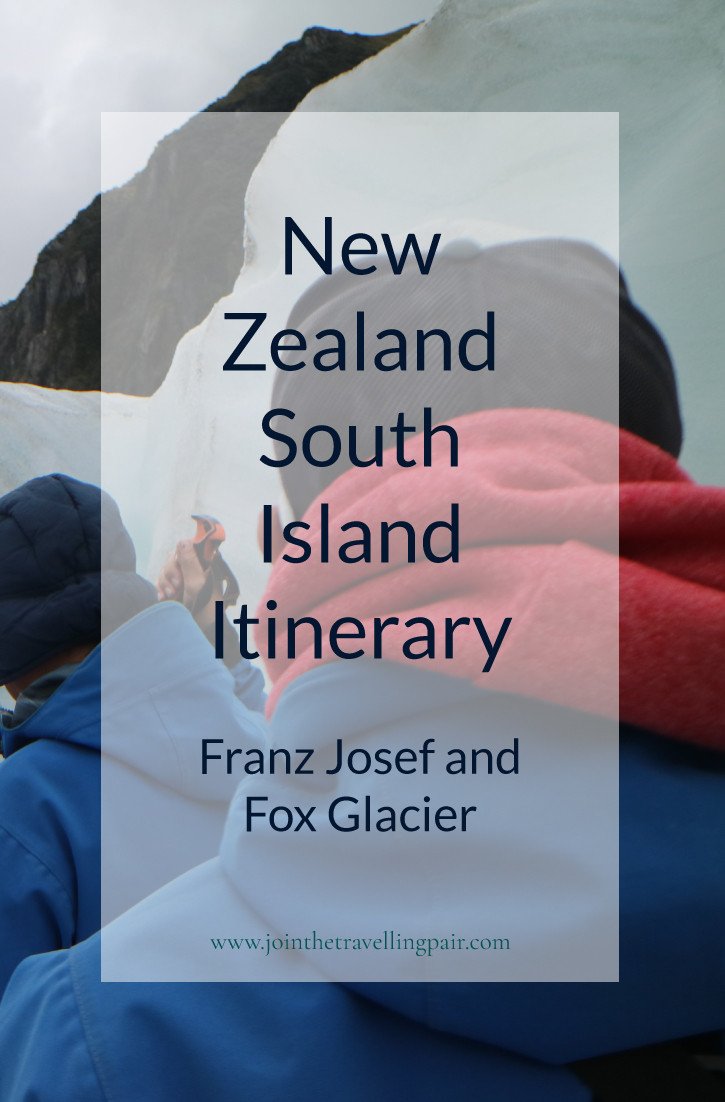 TranzAlpine Train from Christchurch to Greymouth
Day 1:
Arrive in Christchurch from Auckland | Depending on your arrival date and time, you can stay in Christchurch for a day or two before heading off to the West Coast, or if you're like us who can't wait to get amongst nature you can hop on the TranzAlpine train straight away. This train departs daily at 8:15am from the Christchurch terminal.
The TranzAlpine train trip from Christchurch to Greymouth takes 5 hours to complete. Tickets start from $119  for adults, prices may vary depending on the options you may go for.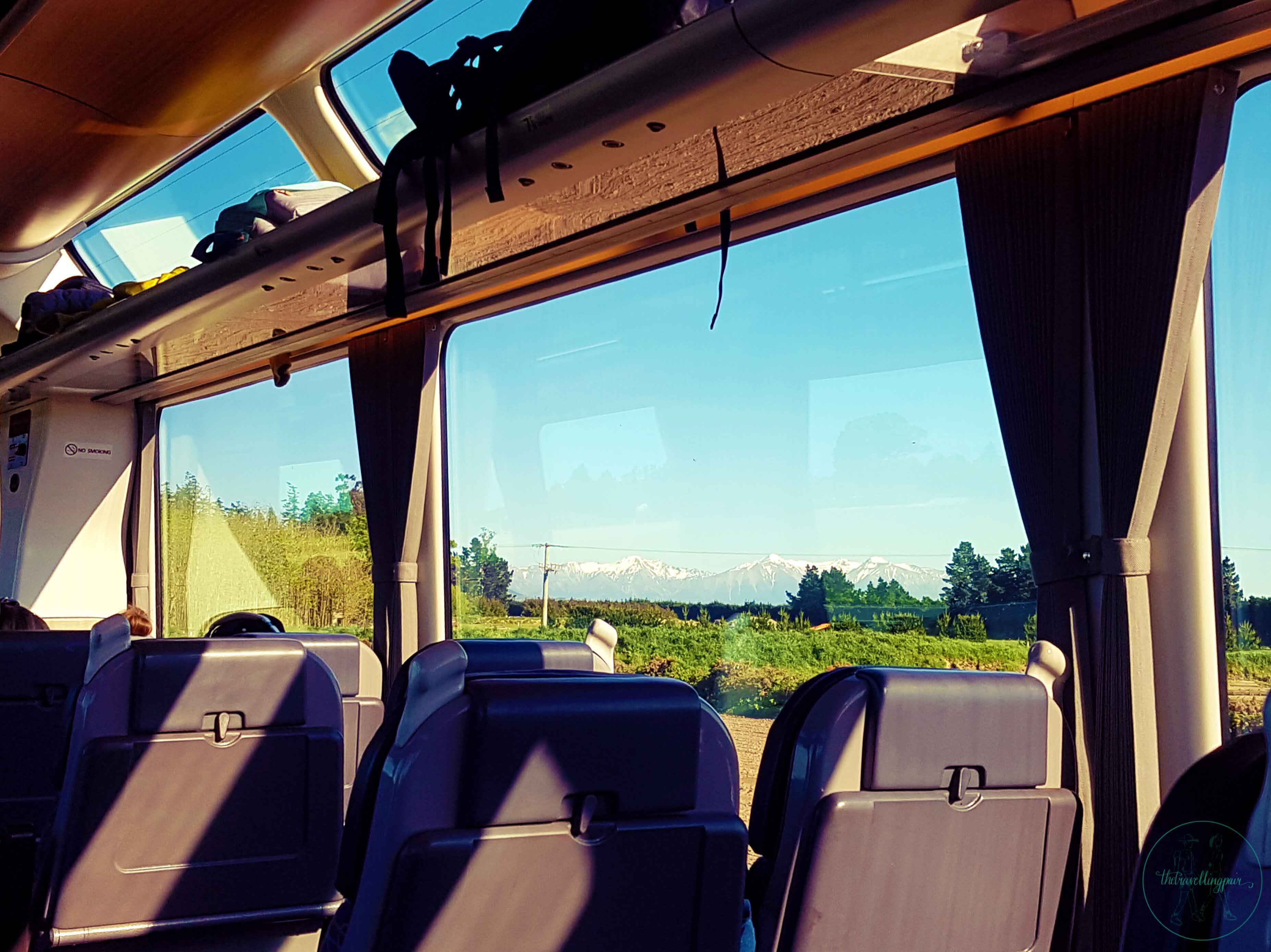 1:05 pm – Arrive in Greymouth | You can choose to stretch your legs and check out all there is to see around Greymouth and neighbouring towns like Hokitika, or you can drive (there are several car rental companies on site) or take a bus (Intercity Bus) directly to Franz Josef Glacier (South Island, New Zealand) which will take you approximately 2 hours at a leisurely pace.
Franz Josef Glacier and Fox Glacier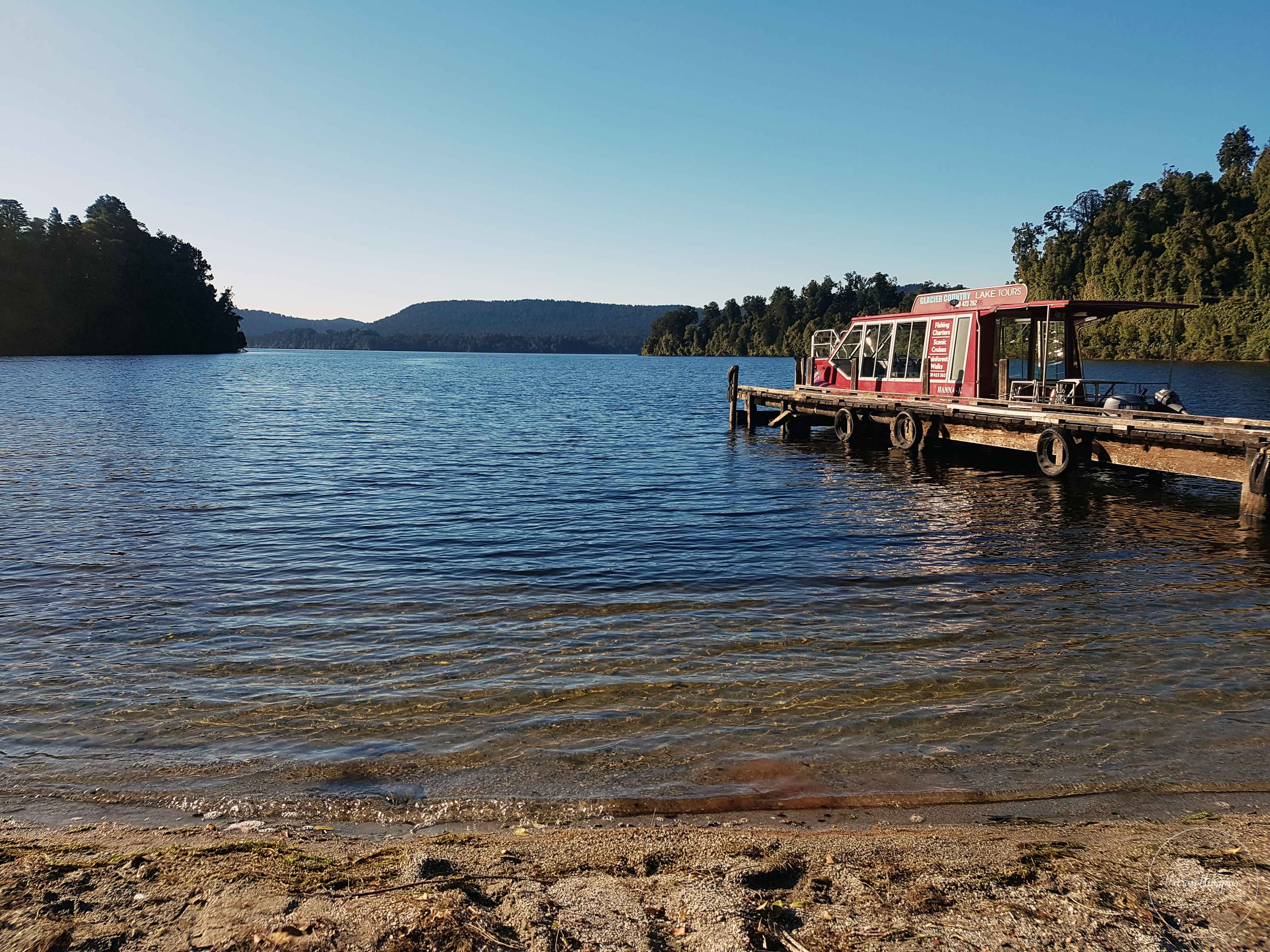 It is located approximately 10 kilometers from the Franz Josef Glacier Village. Eco-guided tours on kayaks depart here daily.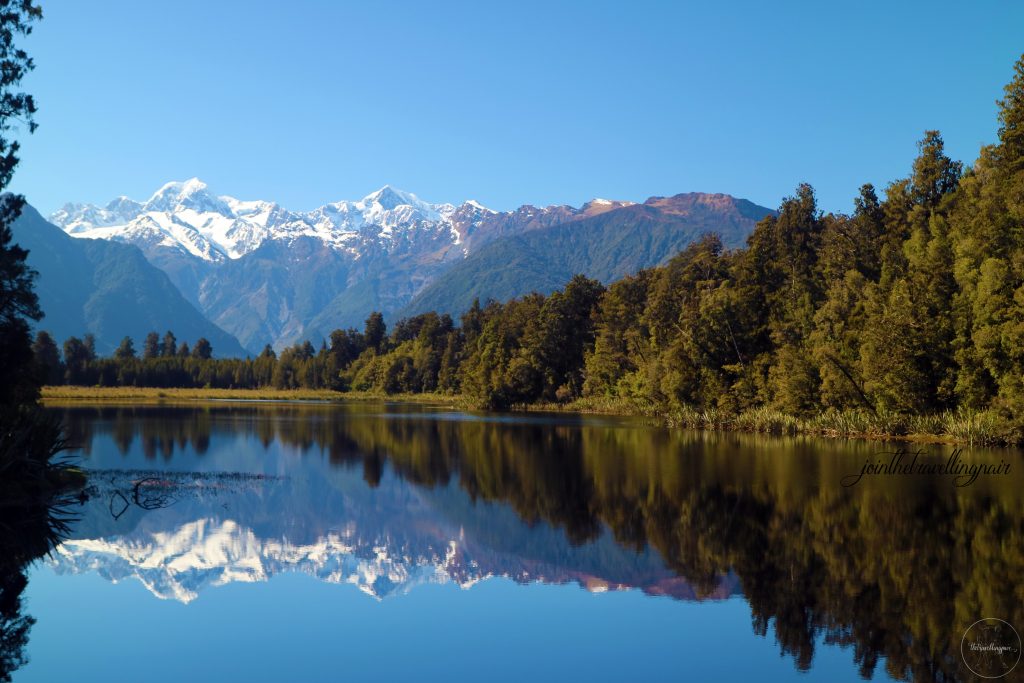 This lake is known to have mirror-like qualities on calm days, creating perfect reflections of Mount Cook and Mount Tasman. It is located close to the Fox Glacier and will take you approximately 1.5 hours to walk around the looping trail.
This is a good spot to recharge and have a bite to eat after completing the walk around Lake Matheson. There is also a gift shop beside it if you want to grab yourself some souvenirs.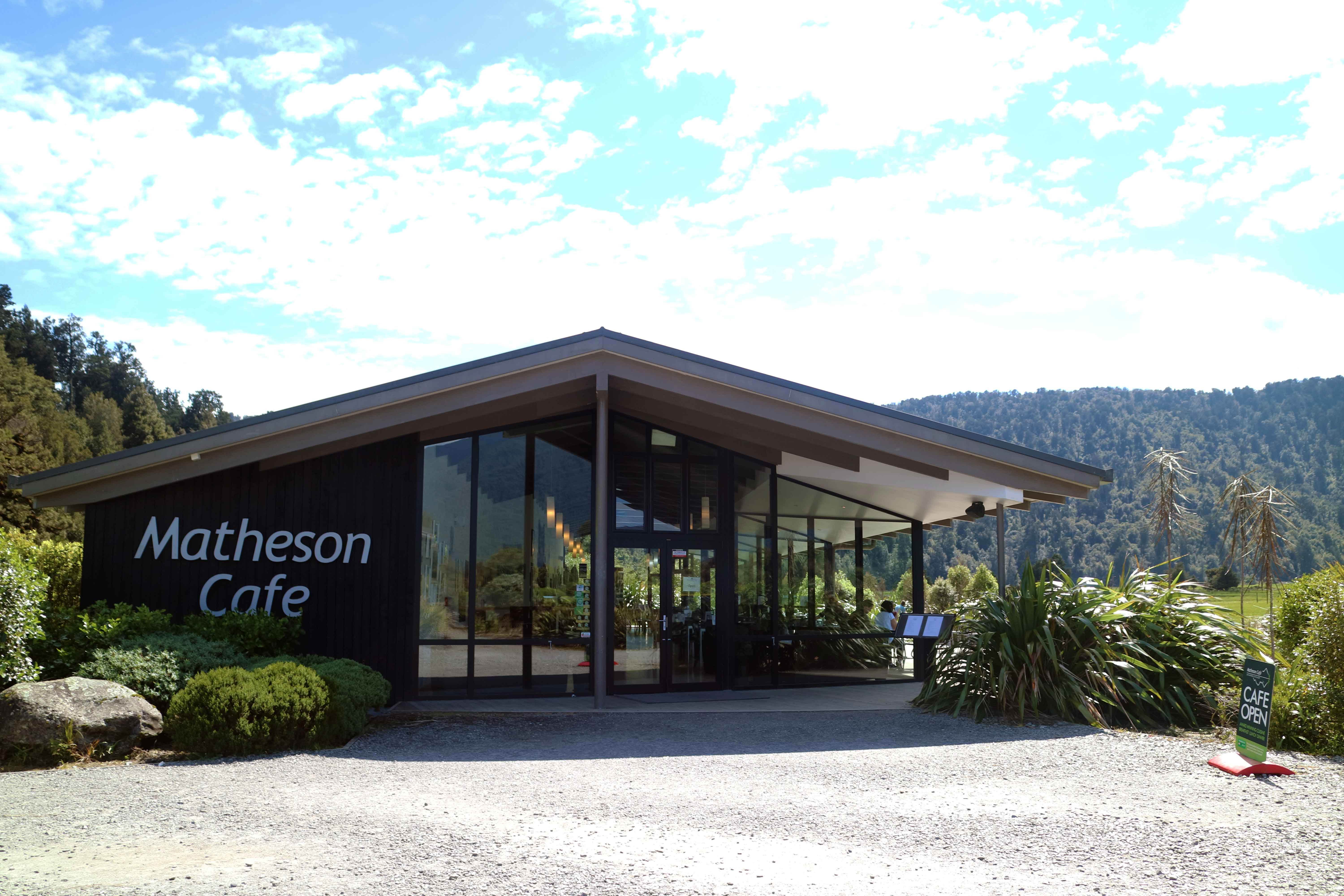 It takes about an hour to complete this walk depending on your pace. The walk requires some degree of stamina due to the steep slopes, but we reckon the raw and rough beauty of the place is well worth it. The turning point of the valley walk is right at the public glacier viewing point, this point may be moved depending on the glacier's current condition.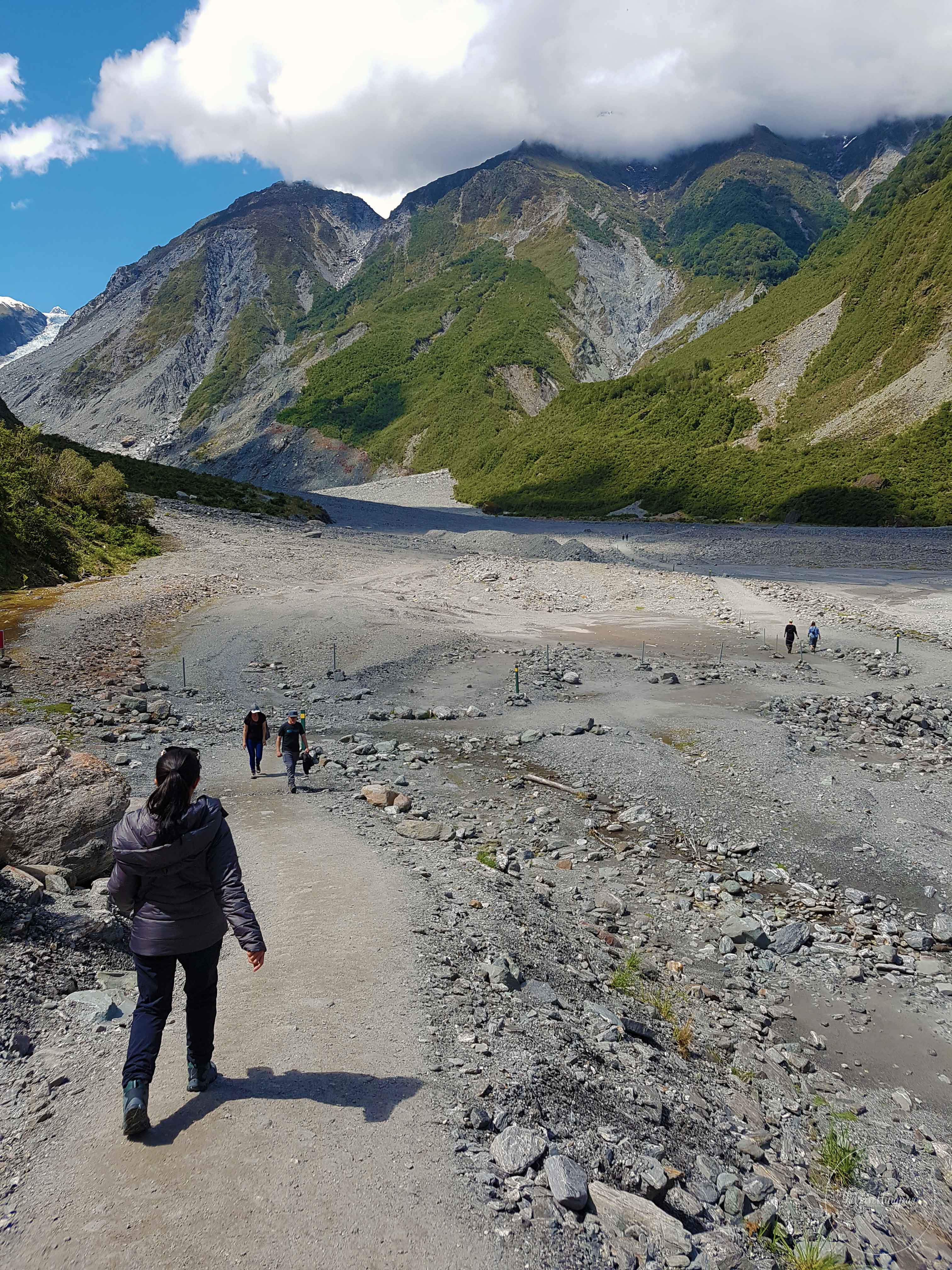 Franz Josef Glacier Valley Walk
This valley walk can be completed in ~90 minutes. It starts with a trek into the forest and opens up into an immense valley with views of the magnificent Franz Josef Glacier. Along the way, you will also see the Trident Creek Falls which is described as one of the most beautiful waterfalls in the glacier region.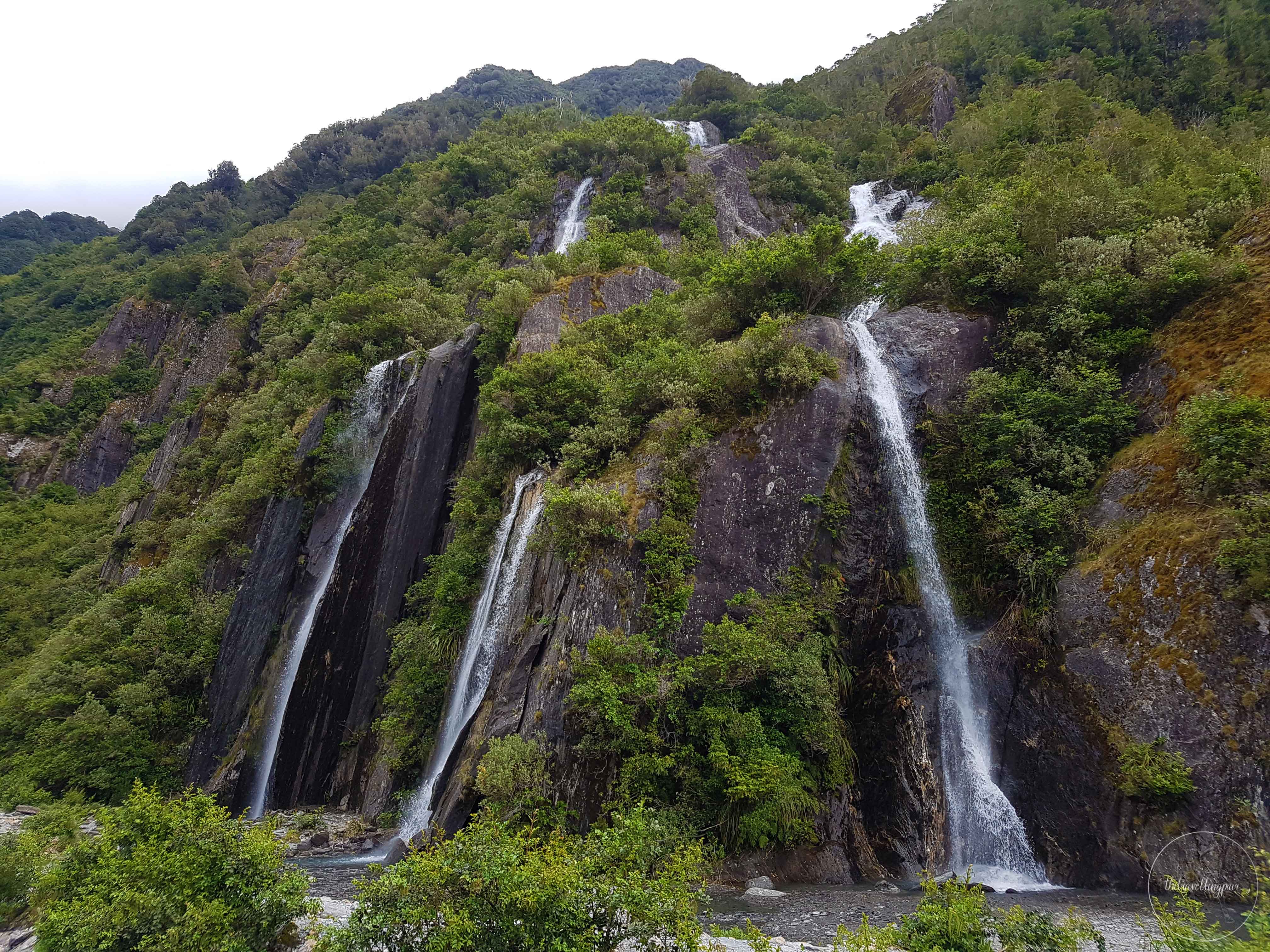 Day 3:
It is not inexpensive, but the otherworldly sights and unique experience is definitely worth it. Multiple flights depart daily from the Franz Josef Village, but everything is dependent on the weather. You can choose to just fly around and view the glacier from the air, or land right on top of it and go on a guided tour where you'll get to meander among ice caves and giant ice formations for a few hours. This was the absolute highlight of the trip for us.
Depending on the time that you book for the Heli Hike, you might still have time to take the shorter walks close to the village. Or you could choose to unwind in one of the restaurants/cafes in the village center.
Other short walks include:
– Terrace Walk (30 minutes return)
– Peters Pool Walk (25 minutes return)
Hokitika to Christchurch to Akaroa
Day 4:
Drive from Franz Josef Glacier to Hokitika, then fly from Hokitika to Christchurch | As we had a few hours to kill before our flight back to Auckland, we decided to explore South Island, New Zealand by driving down to Akaroa, a French-influenced village known for its resident Hectors dolphins and the largest mainland penguin colony. This charming little town has stunning views of the sea, a thriving tourism industry, and good food, all in all a great place to explore.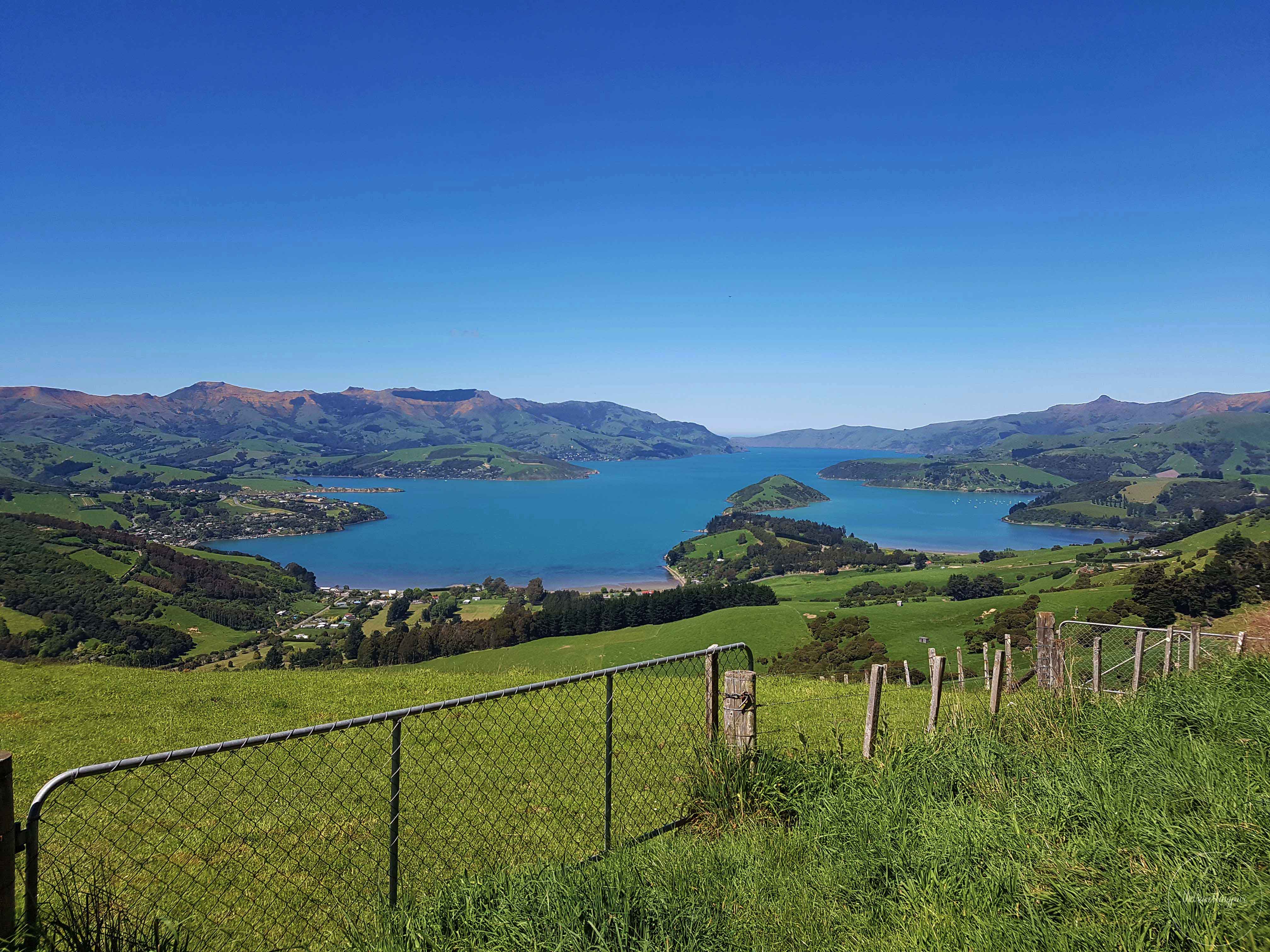 Breakdown of Expenses for two people: