Work hard, party harder! These are words we often the see on social media when people get a chance to enjoy a night out or a weekend away after a long work week. Indeed, every person deserves a good break once in a while. Our chance to enjoy a quick break from work was during the Auckland Anniversary long weekend when we took the opportunity to explore the Tutukaka Coast (including Poor Knights Island, Matapouri Bay, Whale Bay, Sandy Bay, and Mermaid Pools) in Whangarei.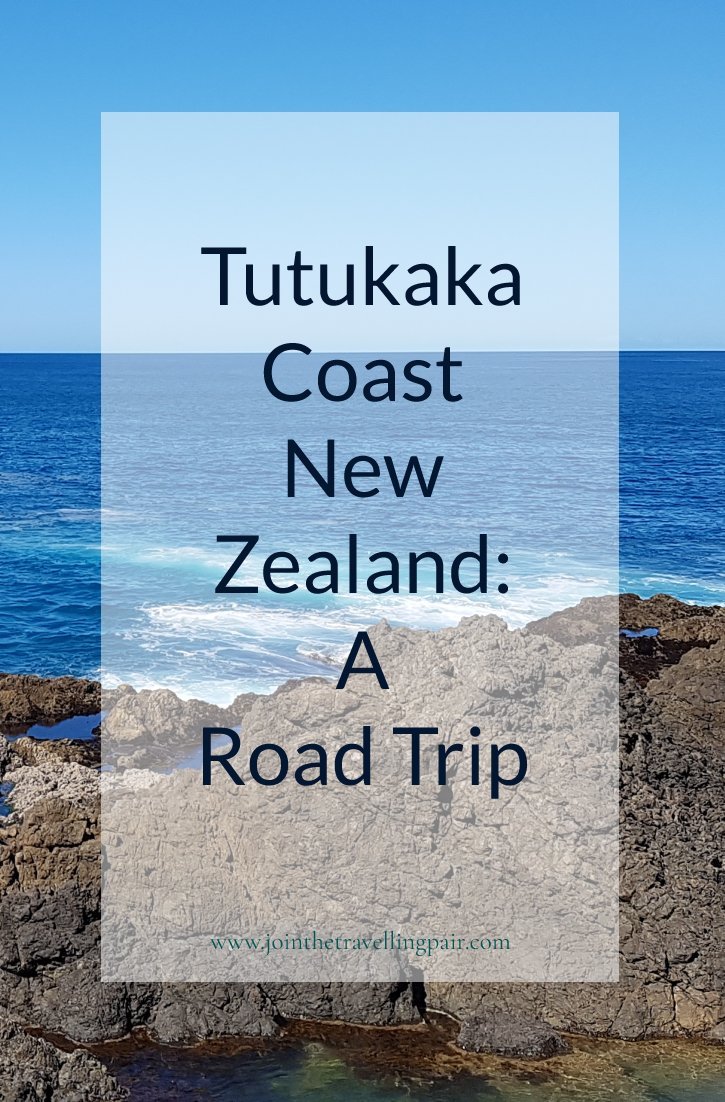 It usually takes 2.5 hours to get to Tutukaka from Auckland, but we got caught in the morning rush hour and ended up taking more than 3 hours to reach the Dive! Tutukaka office at Marina Road. It was then a mad rush to register for the the Perfect Day cruise (cruise fees: $169/adult). Thankfully, we arrived just in time and the vessel left the dock at 11:00 am.
The first stop for our long weekend adventure is Poor Knights Islands. It is a group of islands which have been categorized as a marine reserve; which meant that you are allowed nothing but photos and memories as keepsakes. Fishing, docking on one of the islands, and even tramping is not possible. You can however, snorkel and kayak around the islands.
Perfect Day Cruise | Trip Duration and Activities
The trip duration was roughly five hours. This included the travel time to and from the marina, lunch (sandwiches, soup, and hot drinks), activities like snorkeling and kayaking (all the gear was provided), and sightseeing.
The overall experience was incredible. It was indeed the "perfect" start to our holiday! The Poor Knights Islands and A Perfect Day cruise is the perfect combination when you visit the Tutukaka Coast.
SANDY BAY RETREAT | Tutukaka Coast Accommodation
As part of our trip, we booked a cabin in a place called Sandy Bay Retreat. It was one of the highlights of our itinerary. After contacting Coastal Holiday Homes and finalizing the reservations, we were sent a rather long list stating the things that we need to bring (including bed linens, rubbish bags, etc.), the directions to the cabin and how to enter the property, and the garbage disposal instructions (which involves driving to the waste disposal area). We had to read thru the email a million times just to make sure that we didn't miss anything.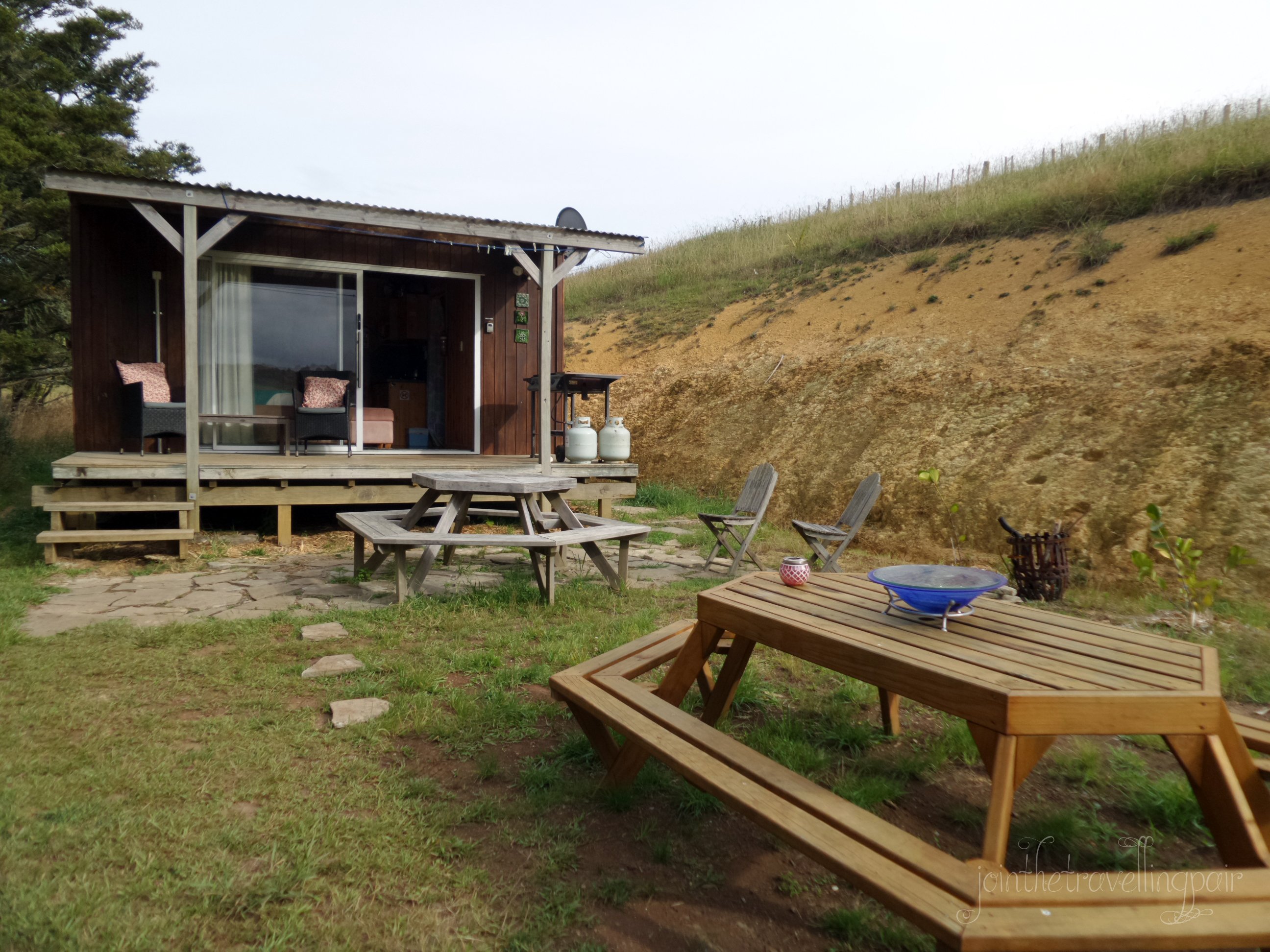 Sandy Bay Retreat is very suitable for travelers who are after "peace and quiet". It is also a place to "disconnect". Network coverage is very limited (which means you have to climb a hill to get network access), DVDs are your best friend, you only see your neighbor if you bring some type of telescope, and the background music is of birds chirping, some ducks quacking, and insects trying to carry a tune.
Staying at this place clearly outlines what holidays should be about: bonding with loved ones, appreciating nature, relaxing and breathing in fresh, clean air, and simply disconnecting from all stress.
It is a very peaceful location. The cabin and some of the other amenities are well maintained. You get value for your money. Although the retreat has 2 other cabins and a camp ground, no other people will be booked in if a person, couple, or a group has already made a reservation, thus you get every bit of privacy that you desire.
We weren't able to use the outdoor tub because it hasn't been cleaned for quite some time. The place is also located quite a while away from the shops; so if you are planning to cook, it is better to purchase all your supplies before heading to the retreat.
Beaches in Tutukaka Coast
Tutukaka Coast is one of the many places in New Zealand that every traveler shouldn't miss. If you love the sea, sun, and sand, this is paradise; if you don't, the coast might change your mind. This is one of the best locations that we have visited since living in NZ.
The second day of our four-day holiday, was set for exploring the beaches and the famous Mermaid Pools.
If you cruise along Matapouri Road towards Marina Road from Sandy Bay Retreat, you'll drive past some great spots including Sandy Bay, Woolley's Bay, Whale Bay, and Matapouri Bay. We decided to park at the Whale Bay entrance and then figure out where the path towards the Mermaid Pools is located.
At the entrance, there was a map explaining the different routes leading to Matapouri Bay. However, there was no mention of Mermaid Pools. Upon consulting with Google, many bloggers have posted some information about the "possible" location which was somewhere around the Matapouri Bay area. So, we made the decision to follow the trail until we locate the Mermaid Pools.
The first stop was Whale Bay. We could lounge here all day! The water was calm, clear, clean, and refreshing. We got to see the occasional schools of white bait swimming close to the shore and some goby wandering amongst the rocks, not as many fish species as Poor Knights Islands but it was still a beautiful sight.
The trail leads to some of the most amazing views around the North Island. Whale Bay Lookout gives you a great view of the bays and the islands in the area. Although it is in a really steep area without any railings, so make sure you take extra care when taking those selfies.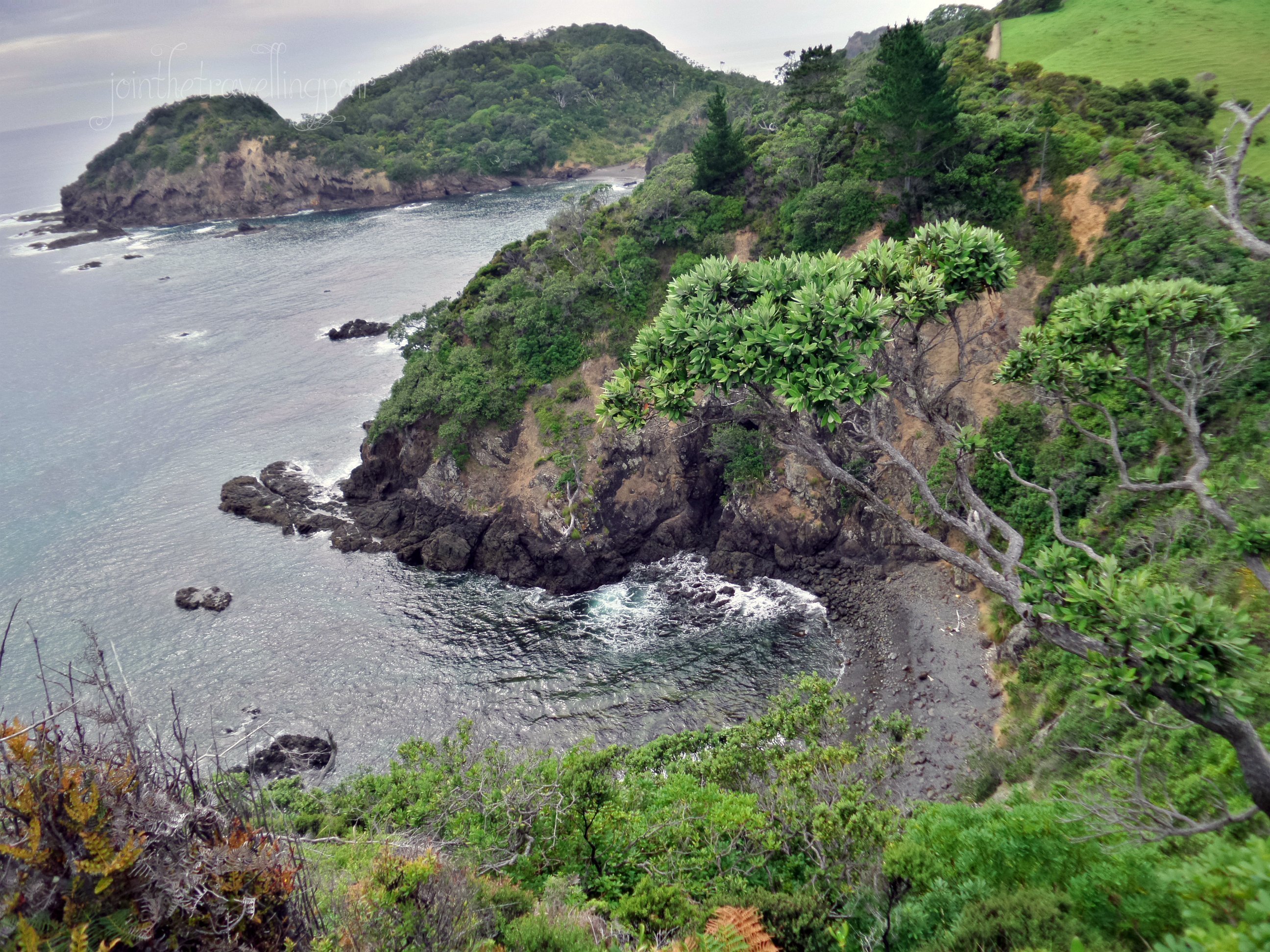 Before finally arriving in Matapouri Bay, we made a quick stop at Pebble Bay. As the name entails, rather than seeing white/ brown sand similar to Whale Bay, you'll instead be welcomed by a nice carpet of tiny, smooth stones. It's a nice and quiet spot, great for people hoping for a bit of privacy. Although be warned, as the sea can be rough around this area especially during high tide.
The end of the track led to Matapouri Bay. After re-reading the information on one of the blogs, we realized that it was a bit of a mission to continue to the Mermaid Pools while the tide was still high. So we just spent the rest of the time lounging and taking a quick nap before heading back to the Whale Bay car park.
Mermaid Pools | Tutukaka Coast
Mermaid Pools is one of the famous spots to visit at Tutukaka Coast. It has garnered some distinction in social media these past few years due to its unique beauty.  It is made up of a group of  sizeable rock pools which are deep enough for people to dive in and swim around. 
Directions to Mermaid Pools:
From Marina Road, drive towards Matapouri Bay via Matapouri Road. The beach entrance will be on your right-hand side just after the dairy.
Facing the bay, the path to the Mermaid Pools is located on the left-hand side. It is best to go when the tide is low. Follow the shoreline until you reach a path that leads up a hill. Simply follow this path and you will see signs leading to the pools. It is important to stress that the path is quite steep and undeveloped so care must be taken when following it. 
After a 15 minute trek, you will be greeted by the most amazing view. These photos do not really justify the beauty of the pools, it's just one of those things that you have to see with your own eyes to truly appreciate. 
Surfing Lessons at Sandy Bay
We found Tutukaka Surf when we were looking for activities to do around the area, and after reading through a lot of good reviews, we opted to sign up for surf lessons
The wet suits, sunblock, and soft boards were all provided, and  it was about a two-hour session.
It was lots of fun! (despite numerous nosedives and flipping boards), in fact, we had some much fun that we decided to do it again the next day.