North Island, New Zealand is home to many beautiful and captivating scenery. So in November 2018, when some of our friends confirmed that they were visiting New Zealand, we created a full-packed itinerary that made their trip an adventure, rather than a holiday.
This is a 7-Day North Island itinerary originating from Wellington and ending in Auckland. This is a modified version of the actual November itinerary. We've included other activities and places of interest that are worth visiting.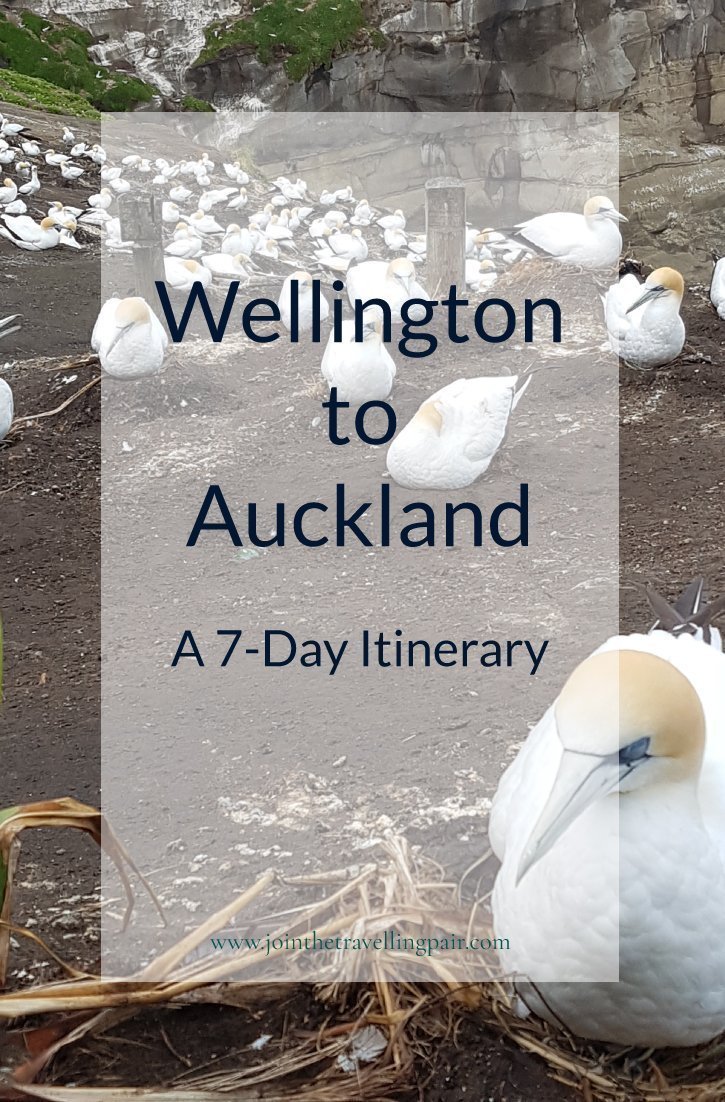 Day 1: Wellington, New Zealand
Weta Cave
Te Papa Museum
Mount Victoria Lookout
Wellington Waterfront (Jervois Quay)
Cuba Street
Weta Cave Tour
Wellington Cable Car
Capital View Motor Inn
Intercontinental Hotel
Quest on Thorndon
The Larder
360 Restaurant
The Flight Hangar
What to Expect on your visit to Wellington
Wellington is the capital city of New Zealand. It is located in the southern tip of the North Island and is known as the country's windy city. It is the home to some of the Lord of the Rings movie locations like Kaitoke Regional Park (Rivendell), Mount Victoria (Hobbiton Woods), and Hutt River (River Anduin); as well as the Weta Workshop, the company that made LOTR come to life.
Sightseeing in the central business district is straightforward. The points of interest are in proximity to each other like Te Papa Museum, Wellington Waterfront, and Cuba Street which makes walking an ideal options. For places like Mount Victoria Lookout (if you are not keen on hiking up the mountain) and Weta Cave, you have the option to drive or utilize public transportation.
With regards to food, there are a variety of cuisines to choose from. For breakfast, you can head to Dillinger's Brasserie on Lambton Quay; for lunch, try The Larder on Miramar; and for dinner, book a table at 360 Restaurant on Oriental Parade.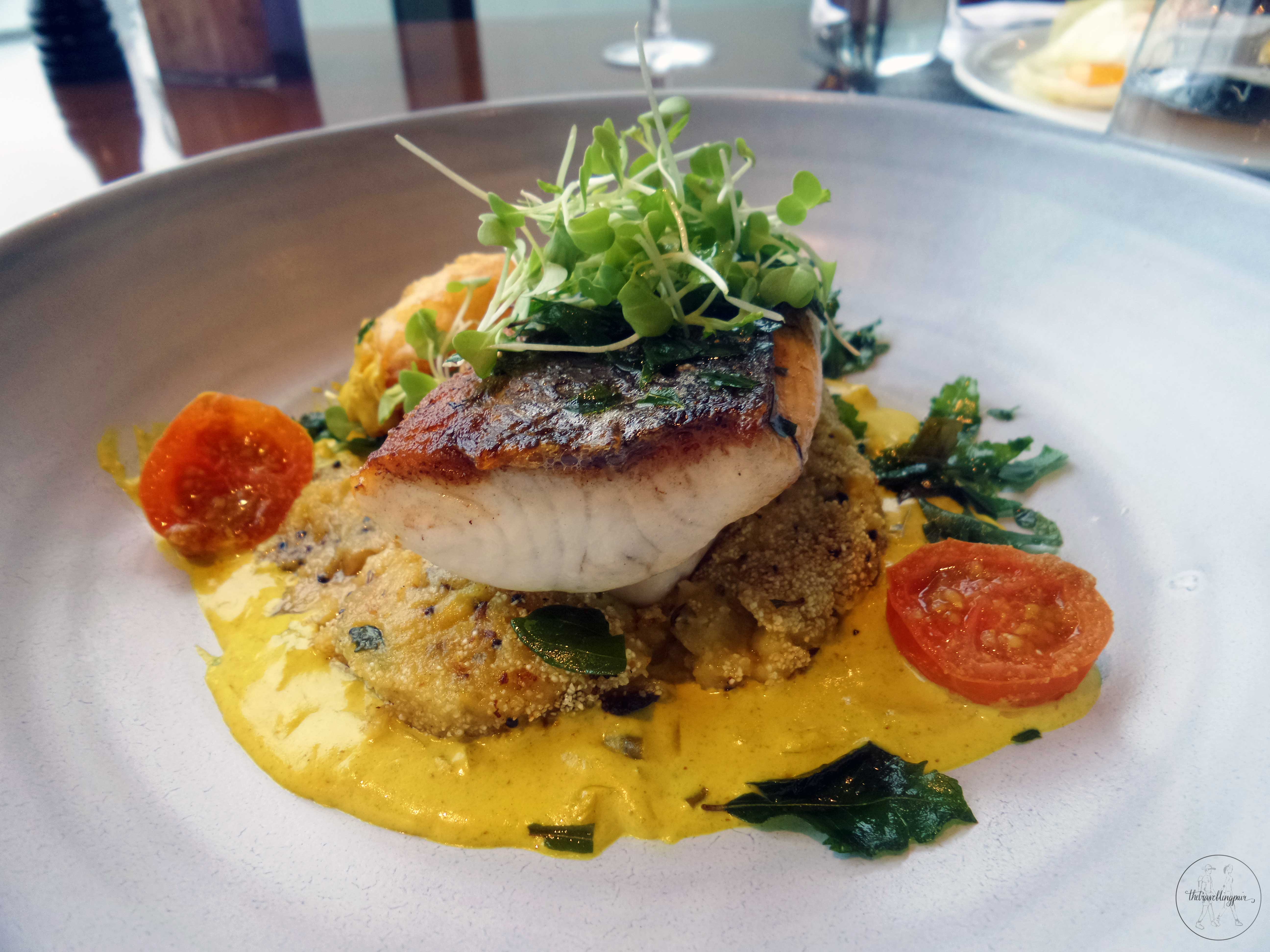 Day 2: National Park, Ruapehu District, New Zealand
Whakapapa Ski Field
Meads Wall
Tawhai Falls (Gollum's Pool)
Tongariro Alpine Crossing
Shuttle to and from Tongariro Crossing carparks with Dempsey Buses
Winter activities like skiing, snowboarding, and sledding
What to Expect on your trip to National Park
National Park is one of the towns that are found on the North Island Central Plateau which is part of the Ruapehu District. Like other small towns in New Zealand, this place has a limited number of accommodations, restaurants, shops, and petrol stations.
The drive from Wellington to National Park takes approximately four hours. There are sufficient rest areas along the way, make sure you check them out.
Be aware that the weather in this part of the country changes rapidly so prepare a back-up plan. In our experience, 3 out of 4 the four times we visited, there was a remarkable weather change so we were unable to do the Tongariro Alpine Crossing.
Due to the scarce availability of restaurants in the area, your can also either cook or drive to the nearby towns like Ohakune, another small town which is 30 minutes away from National Park, in order to eat.
Day 3: Waitomo, New Zealand
Waitomo Glow worm Caves
Mangapohue Natural Bridge
Piripiri Cave
Marokopa Falls
Glowworm and Cave Tour with Spellbound
Blackwater Rafting with The Blackwater Company
Top10 Holiday Park Waitomo
Waitomo Caves Hotel
What to Expect on your Waitomo Adventure
Waitomo is famous for the glow worms caves. There are numerous companies offering cave tours depending on the type of tour that you're after. You can opt for the casual walking tour, which is the most common, or you can sign-up for the blackwater rafting and spelunking tour if you are more adventurous. Regardless of your option, make sure that you book your activity in advance because tour slots tend to fill up quickly especially during the peak season.
There are also free activities and sights in Waitomo, like Marokopa Falls and Mangapohue Natural Bridge.
For food, there are a few restaurants in Waitomo, but we highly recommend Huhu Café. The average spend in this café is approximately $30 per person, it is quite expensive but it's definitely worth it.
Day 4: Taupo, New Zealand
Huka Falls
Aratiatia Rapids
– Dam gates open during the following times: 10:00 am, 12:00 noon, 2:00 pm, and 4:00 pm
Lake Taupo
Taupo Skydiving
Huka Prawn Farm
Huka Falls Jet Taupo
What to Expect during your time in Taupo
Taupo is approximately 150 kilometers from Waitomo. It is the second largest city in the Waikato Region and is home to many beautiful attractions like Huka Falls and Lake Taupo. The drive from Waitomo will take approximately 2 hours.
If you love activities that involve the water, then this will be a haven for you. Lake Taupo is known to be the largest lake based on its surface area in New Zealand, giving you a lot of space for swimming, kayaking, fishing, etc. On the other hand, if you enjoy sightseeing, consider visiting Huka Falls and Aratiatia Rapids.

An important tip when visiting Aratiatia Rapids, be there a few minutes before they open the dam gates and walk to the viewing platform which is approximately 5 minutes away, it'll give you a better view.
Day 5: Rotorua, New Zealand
Kuirau Park
Lake Tikitapu (Blue Pool)
Kerosene Creek
Redwoods – Whakarewarewa Forest
Skyline Gondola and Luge
Wai-O-Tapu Thermal Wonderland
Lady Knox Geyser
Polynesian Spa
Waimangu Volcanic Valley
Wylie Court Motor Lodge
Paradise Valley Lodge
Holiday Inn Rotorua
Statosfare – try the dinner buffet
What to Expect when you visit Rotorua
Rotorua is known for its rich Maori culture and geothermal activity. The town is approximately an hour drive from Taupo which means that you can just go on a day trip.
Free and paid activities can be found all throughout Rotorua but most of them require you to drive for a few minutes outside of the city center. For places like Kerosene Creek, Lake Tikitapu, and Polynesian Spa, bring your swim wear and towels because you'll need them.
The only restaurant that we dine at when we are in town is Stratosfare. Why? Because their dinner buffet has a very wide array of food options. We especially love the meat, cheese, and dessert section.
Day 6: Matamata and Putaruru, New Zealand
(Overnight in Auckland)
Hobbiton Movie Set in Matamata
The Wooden Farmer in Putaruru
What to Expect when you explore Matamata and Putaruru
Matamata is the home to the Hobbiton movie set. To be a part of the tour, you can drive to Matamata I-site or to Buckland Road. You cannot drive directly to the movie set, you'll need to be a part of a tour and a bus will take you to the farm. The tours run for about 2.5 hours.
If you still have time, drive to Blue Spring in Putaruru. When you visit, you'll see that the water in the spring reflects a combination of blue and green. It can also be very tempting to take a dip however swimming is not allowed. Apart from its beauty, this place is also famous because it houses New Zealand's cleanest and purest water.
Day 7: Auckland, New Zealand
Devonport Wharf and Beach
Shakespeare Regional Park
Long Bay Regional Park
Muriwai Beach
Piha Beach
Mount Eden
One Tree Hill/ Cornwall Park
Waiheke Island
Rangitoto Island
Motutapu Island
Sky Walk at Sky Tower
SEA LIFE Kelly Tarlton's Aquarium
Auckland Zoo
Chop Chop Noodle House
Sushi Train
Mentatz
What to Expect on your visit to Auckland
Auckland, the City of Sails, is also known as the major city in the North Island often being mistaken as the country's capital. The city caters to thousands of tourists every single day which makes it one of the busiest places in the country.
You can explore the city and the surrounding neighborhoods, like Mission Bay, Mount Eden, and Devonport, in a day. However, if you want to see everything that Auckland (North, East, West, and South) has to offer, you will need to be in town for a few days.
For restaurants, there are honestly countless options. If you like ramen, try Chop Chop Noodle House. Sushi? Go to Sushi Train on Chancery Lane. No matter where you eat, make sure you leave space for dessert!