It's a beautiful Saturday morning. We woke up at 6:00 am to prepare for our trip to Motutapu Island. Finally, after 2 weeks of putting it off, we've booked the 10:30 am ferry using our vouchers from GrabOne (thus, only costing us NZ$18.00/person on round trip tickets with Explore). 2017 update: If you are planning to visit Motutapu, try contacting Fullers for their travel times and fare costs.
Motutapu Island is one of the oldest islands in the Hauraki Gulf. It prides itself as a "Pest-Free Island"; thus, if you are visiting, it is one of your responsibilities to ensure that you do not have any stowaways (ants, rats, skinks) in your bag/s and no soil and seeds on the soles of your footwear.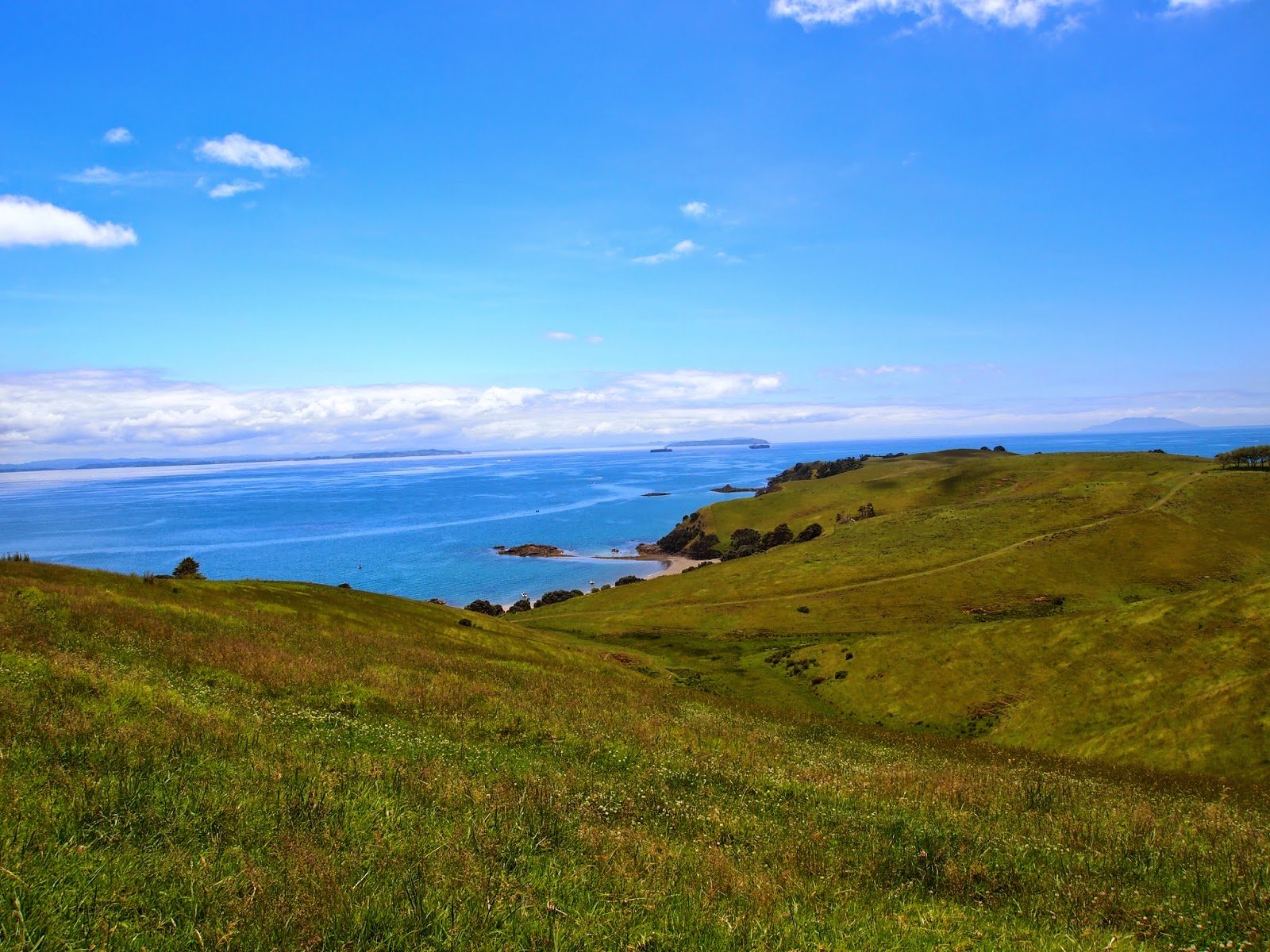 A View of Sandy Bay from WWII Gun Emplacements.
Upon arriving, we got the chance to see the Hokule'a and Hikianalia led by a team from the Polynesian Voyaging Society. They started sailing from their home, Hawaii, and they are planning to visit up to 20 countries until 2017. This is their way of raising the people's awareness about respecting and caring for the earth. To know more about their cause you can visit their official website: http://www.hokulea.com/.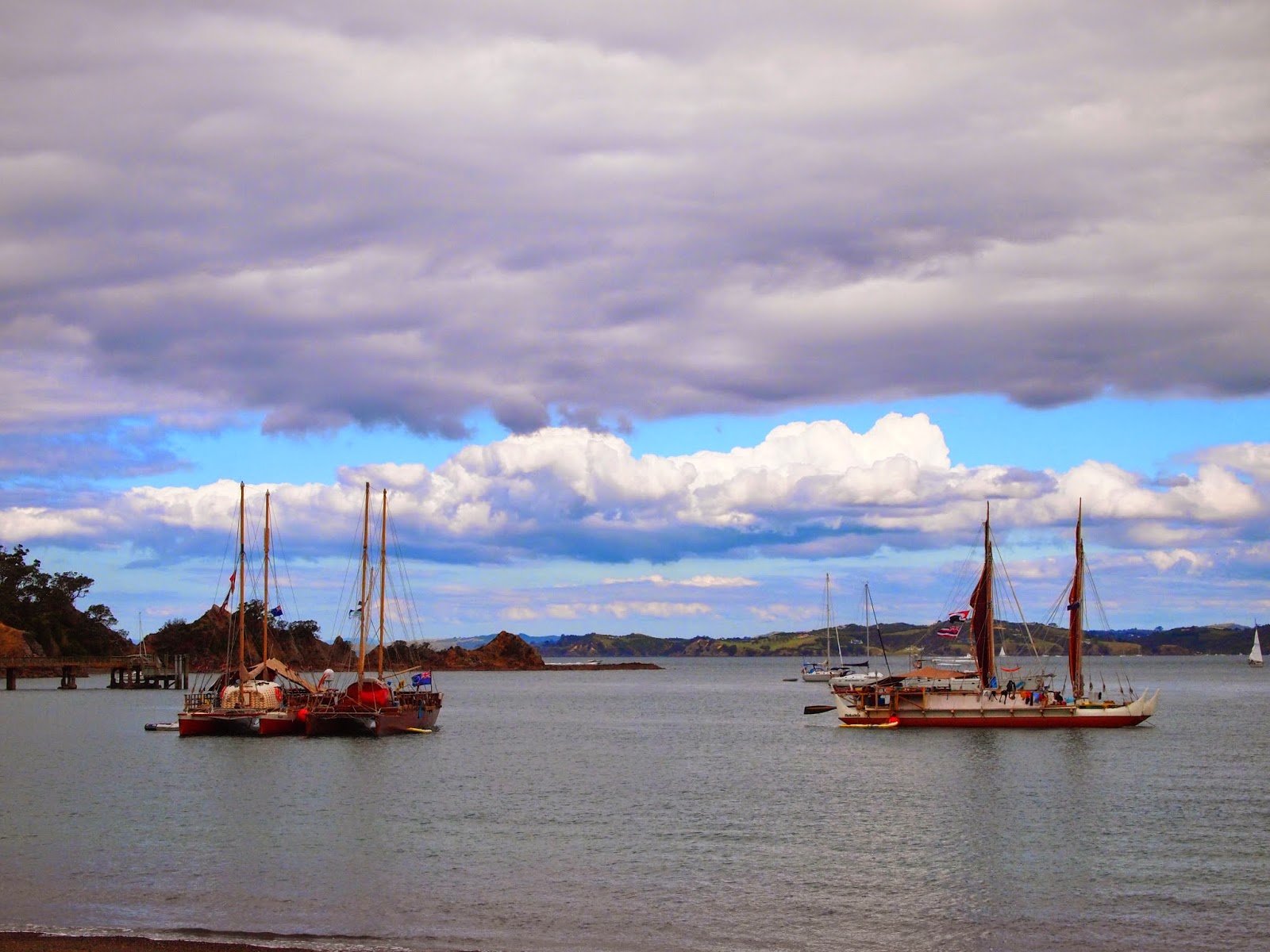 Aloha!
Just a 30-minute ferry ride from the wharf at the bottom of Queen St and you get to leave the hustle and bustle of the city and enjoy this beautiful landscape.

Activities on the island include bird watching, tramping, swimming, and camping for those who want to stay for a night to a week.

Next weekend, if you cannot be bothered to drive out of Auckland, just drop by the ferry building and book a trip to Motutapu Island. It will be worth your time.